A LOT TO BLOG ABOUT / LET IT SNOW!
Posted on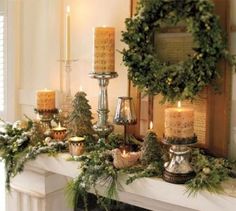 Christmas is always a good excuse to give your home deserved attention, getting everyone into the season`s spirit.
Whether you are looking forward to relaxing in front of the fireplace at home or are lucky enough to spend some quality time in your mountain hideaway, here are a few treats which I have pulled out of the bag!
Wishing you all a very Happy Christmas and a wonderful start to the New Year!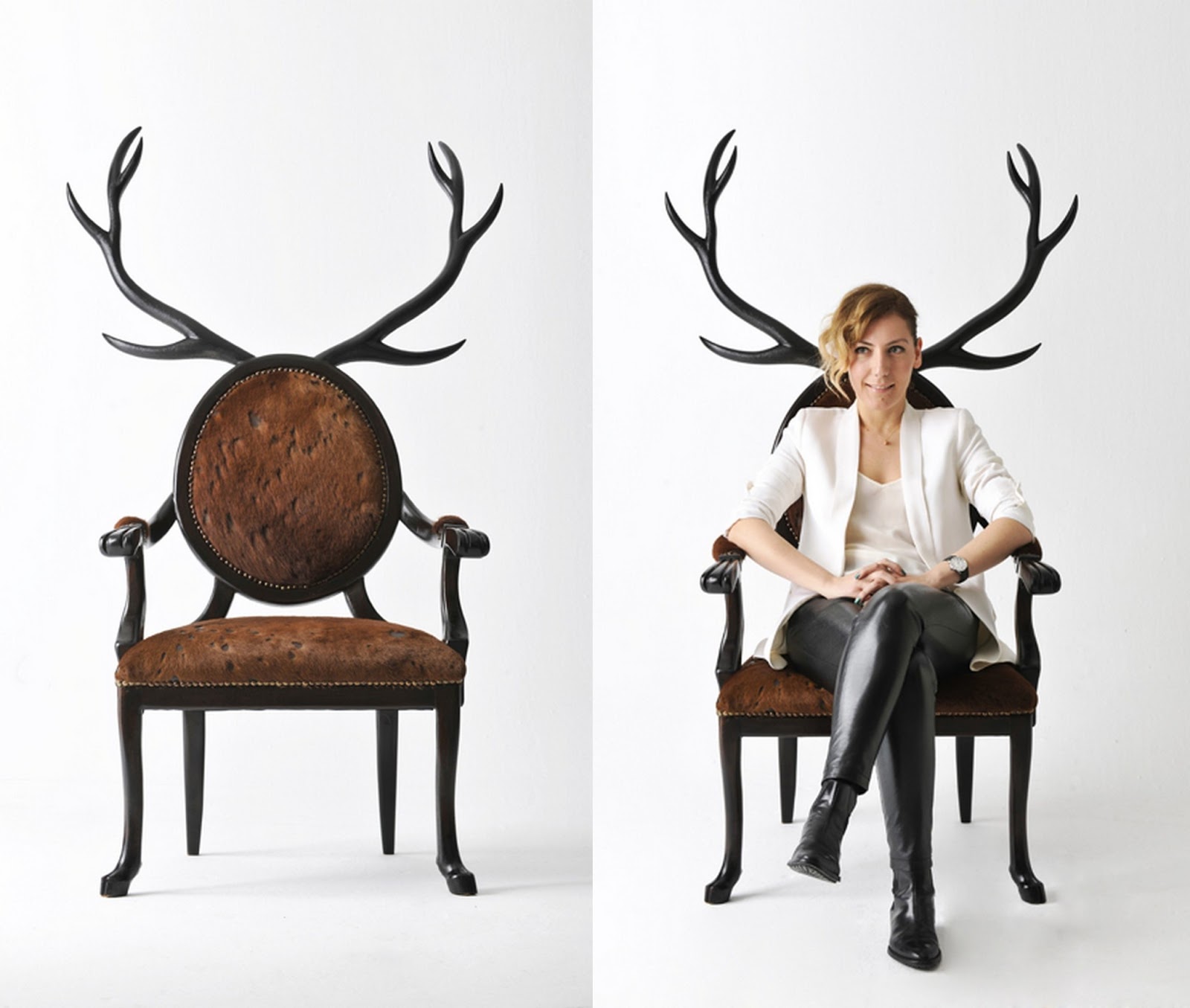 Take the beast by the horns and dare to sit on this rather inspiring chair which is part of the Merve Kahrman Hybrid collection. It is hand made using leather with rare patterns and applying a texture paint finish on the wood to create this animalistic feature, £2750, www.merve-kahrman.com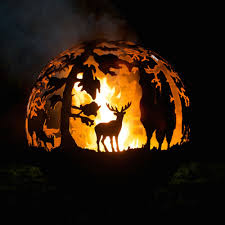 This is one of the coolest fire pits I have come across and will shed some beautiful light on your garden, even during the cold season, from £950, www.abell.co.uk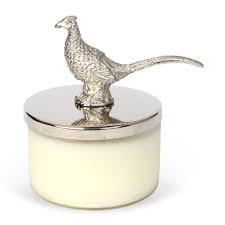 A very stylish way to keep the lid on your candles, Pheasant Wax Filled Candle, £34.95, www.culinaryconcepts.co.uk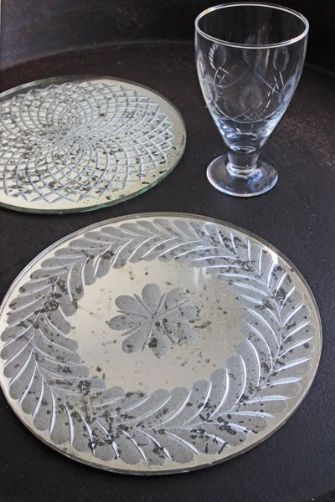 These hand-etched vintage glass place mats are a must-have for any stylish and festive dinner table, £12.95 each, www.rockettstgeorge.co.uk
Create an instant transformation of sofas or chairs with these stunning velvet cushions, £65, www.okadirect.com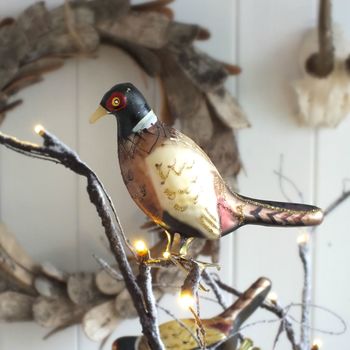 For those who are still short of Christmas tree decorations, these pheasants will sit very pretty, £13.95 for a pair of Woodland Pheasant Decorations, Magpie Living via www.notonthehighstreet.com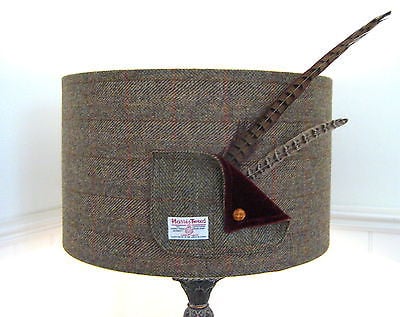 You don`t have to live in the Highland to appreciate this Harris Tweed Lampshade, £72, HarrisAndTheHound via www.etsy.com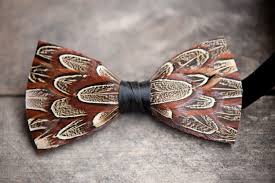 If you are planning to wear a dinner jacket over the festive season, This Pheasant Bow Tie will certainly not go unnoticed, $185, Atagan via www.etsy.com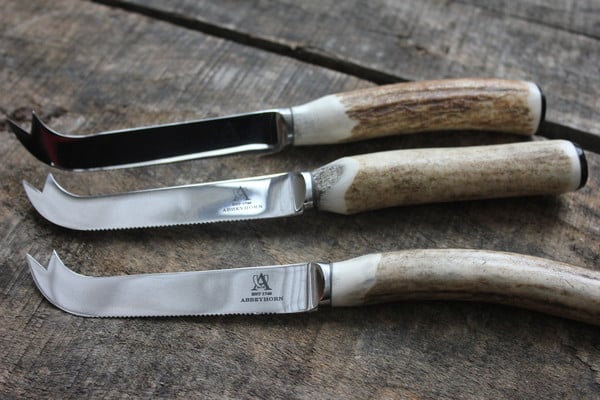 Cut it just right with this Stag Antler Cheese Knife, £32, www.greige.co.uk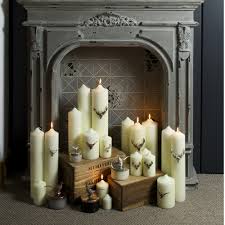 Transform a plain looking candle instantly with these decorative Stag and Pheasant Pins, from £11.95 for a set of three, www.culinaryconcepts.co.uk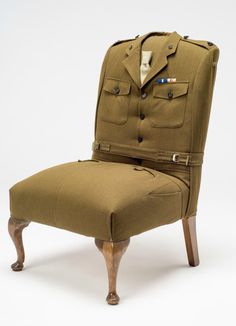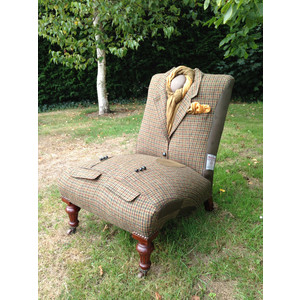 These quirky and unique chairs, will keep your guests entertained all evening, £1495, RescuedRetroVintage via www.etsy.com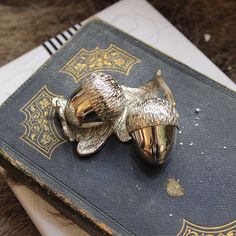 This Acorn Salt and Pepper Set can easily double up as festive dinner table decoration, £19.95, culinaryconcepts.co.uk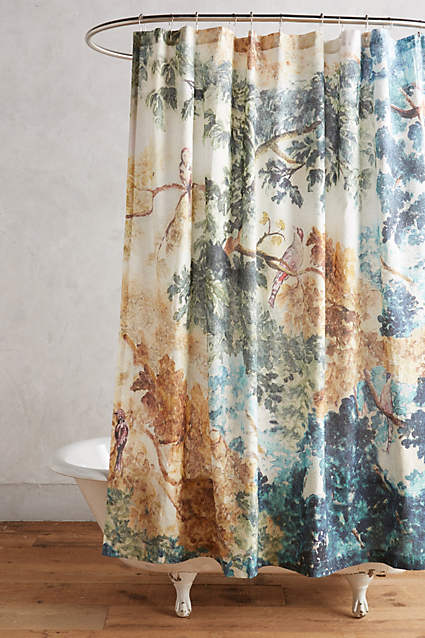 Get that cozy feel next time you take a shower with this very athmospheric shower curtain, Judarn Shower Curtain, £118, www.anthropologie.com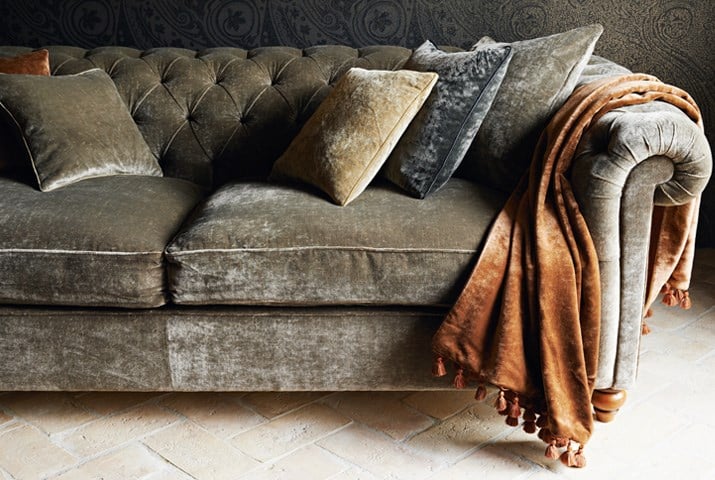 These semi plain velvets add a particularly warm and luxurious seasonal element to a living space, Curzon Velvet, www.zoffany.com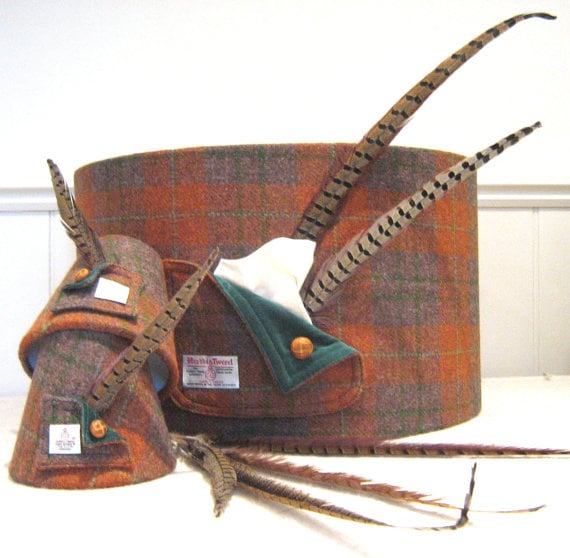 Enjoy a little Highland fling with these stylish Harris Tweed small clip-on Coolie Shades, £17, HarrisAndTheHound via www.etsy.com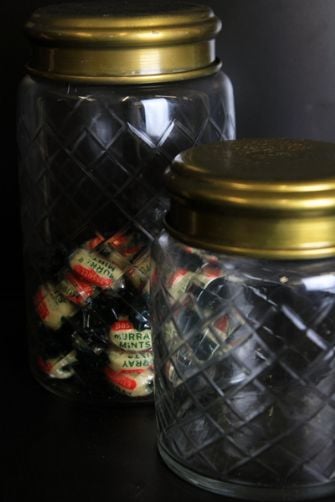 One can`t have enough containers around the house to store things in; even better though, if they look as good as these smart glass pots, from £14.95, www.rockettstgeorge.co.uk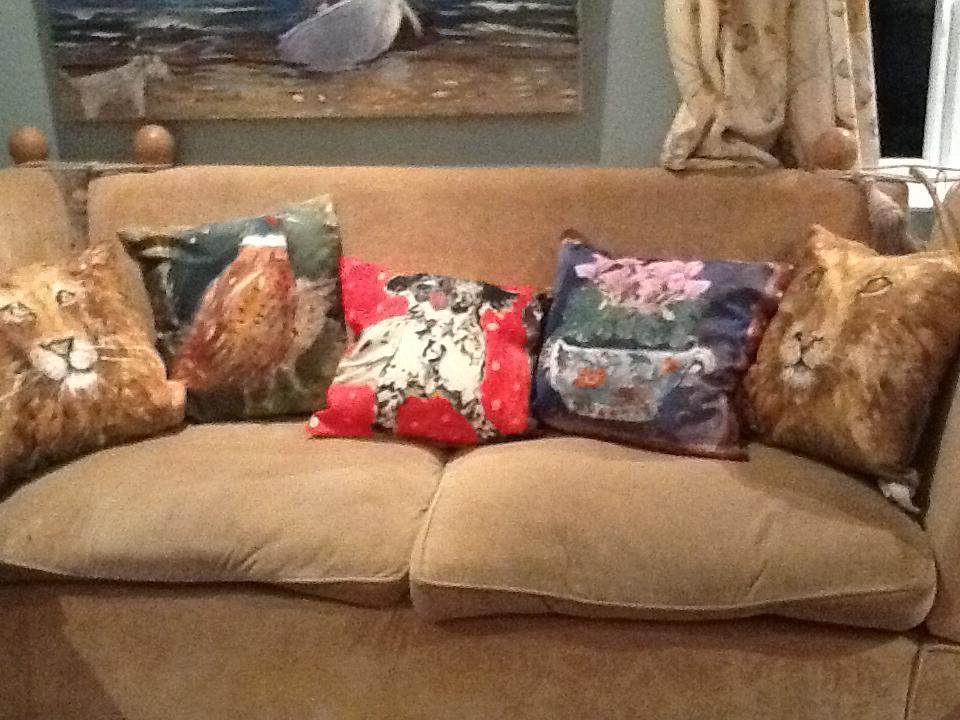 For a unique present to someone close to you or a treat to yourself, my top pick would certainly be Mary Liddell`s cushions. They are all hand painted mainly on velvet and totally unique. Mary, who is a well established artist here in Bath, has extended her creative skills to these pretty and fun home accessory pieces. You can also commission her to create something more personalised for you. At only £65 per cushion, it is well worth the investment, For those who would like to get their hands on these unique pieces, Mary will hold a pre Christmas Sales exhibition on 3rd December (11.00am - 4.00pm) and 5th December (11.00am - 4.00pm) at her studio in Faith House Southstoke Lane, Bath BA2 5SH, www.maryliddellart.co.uk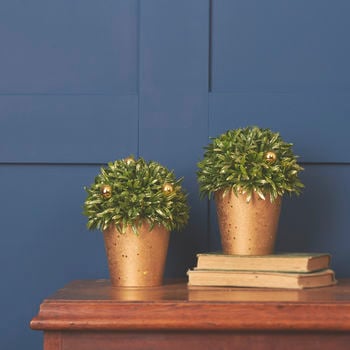 These decorative pots look stunning and look good just about everywhere around the house, £18, www.notonthehighstreet.com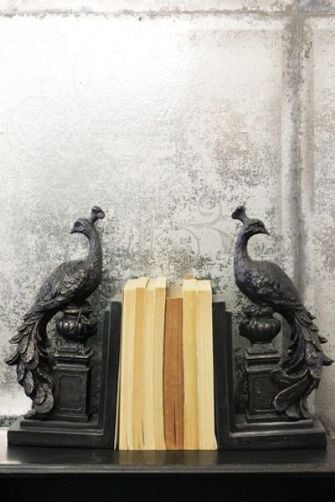 Keep your books in good order with these exotic looking Peacock Bookends, £45, www.rockettstgeorge.co.uk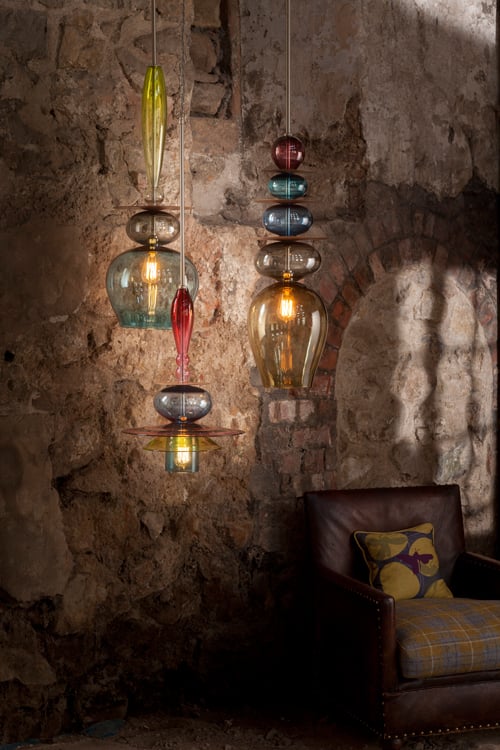 It is a lot of fun playing around with this large colourful selection of ceiling lights, which are perfect for mixing and matching, www.curiousa.co.uk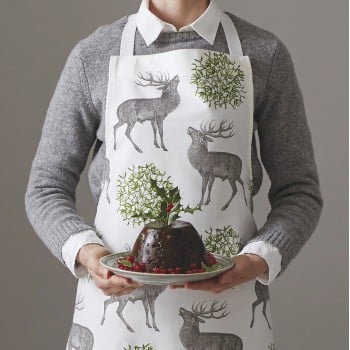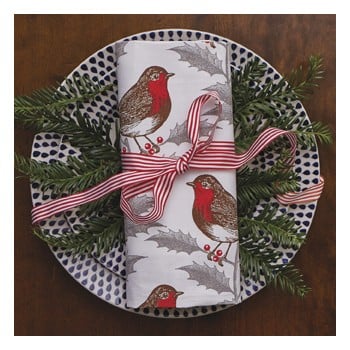 This lovely stag and robin collection brings an instant festive element to a kitchen or dining table, www.thornbackandpeel.co.uk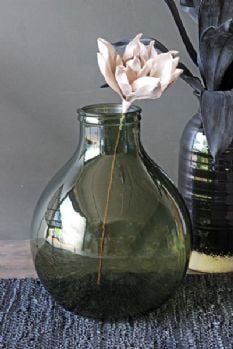 This decorative vase looks stunning whether it is on display with or without flowers, £67, www.rockettstgeorge.co.uk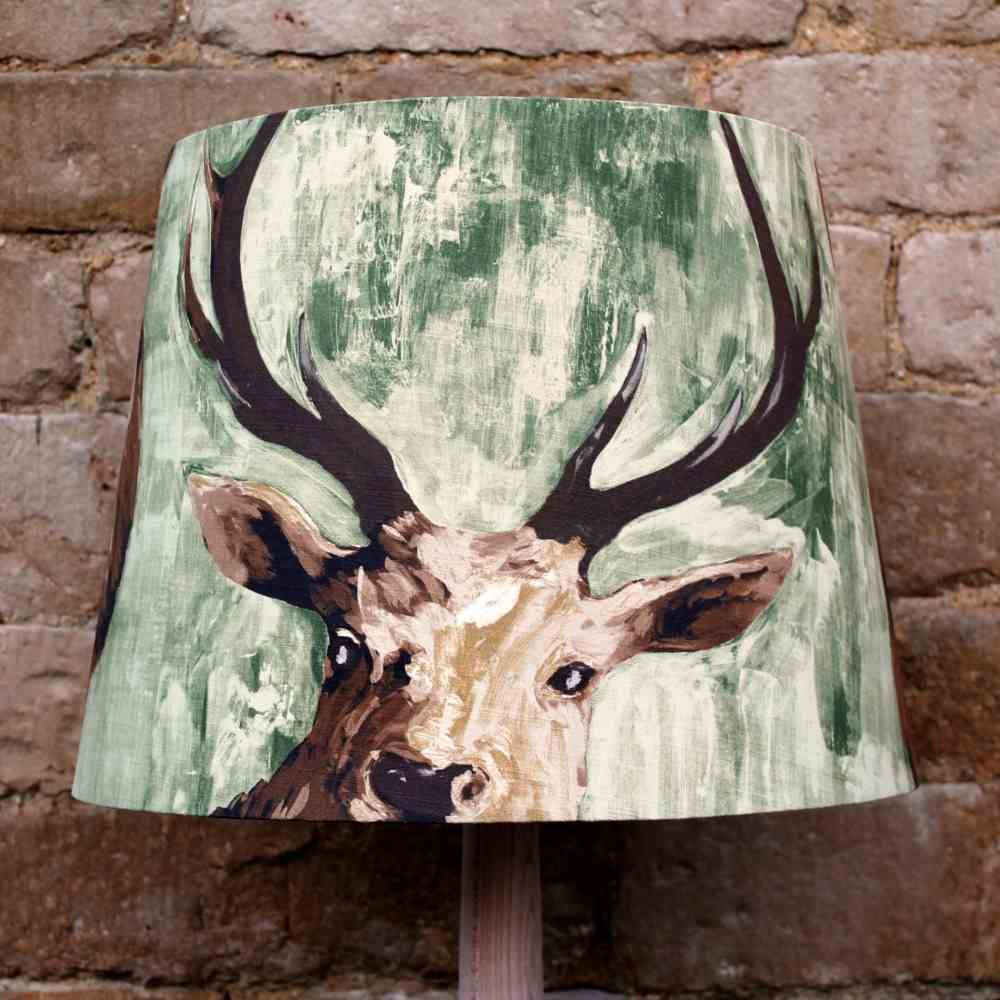 I have been on quite a hunt to find this very jolly lampshade, Superior Green Fabric French Tapered Light Shade, £99, www.serendipityhomeinteriors.com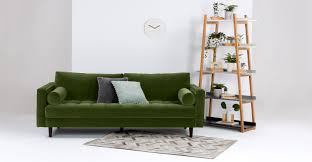 Sit back in seasonal style with this chic green velvet sofa, Scott 3 Seater Sofa, £999, www.made.com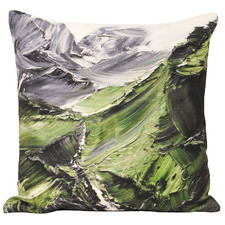 You don`t have to climb Everest to enjoy the view, Everest Cushion Cover, £18.99, www.wayfair.co.uk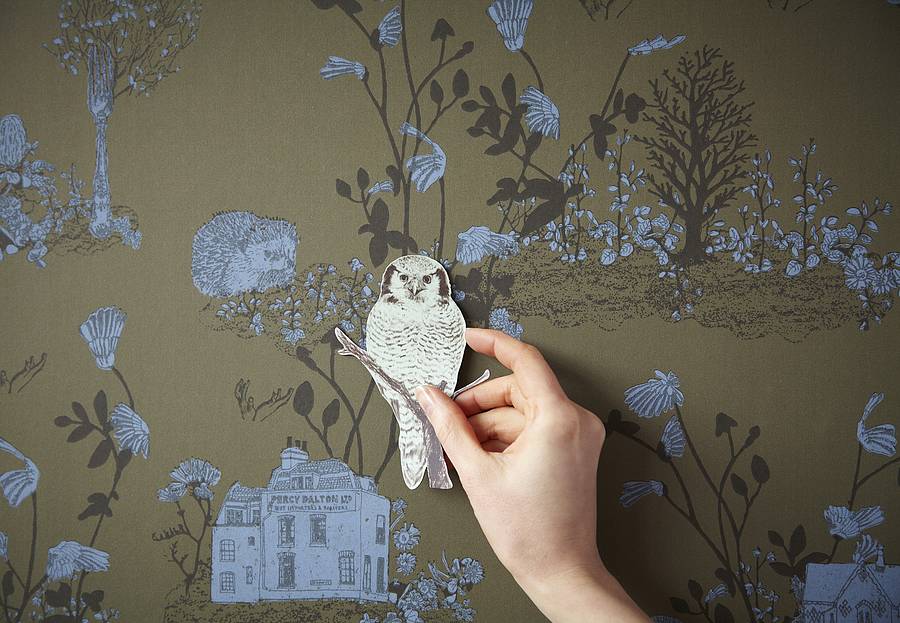 Enjoy some magical moments with this magnetic Woodlands wallpaper taking you on an adventure into an enchanted forest of extraordinary fairy-tale creatures, £256, www.sianzeng.com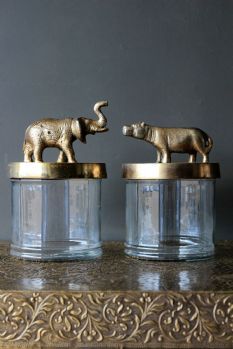 Store your tea and coffee in style in these lovely containers, £59.95 set of two, www.rockettstgeorge.co.uk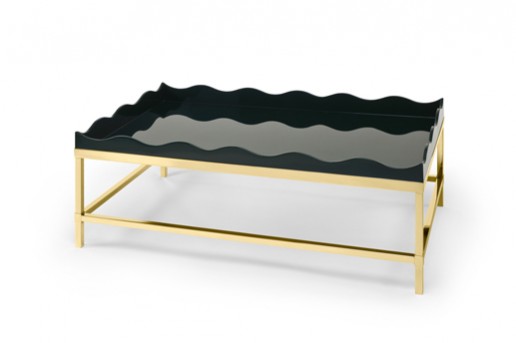 This high gloss lacquer table brings a very glamorous element to a living space and comes in a variety of colours, www.nh-design.co.uk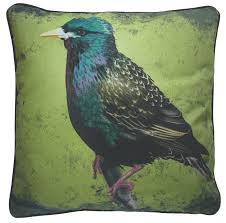 This adorable starling cushion is made from organic cotton and printed with the illustrations of Dutch designer Myrte de Zeeuw, £23, www.lovemyrte.com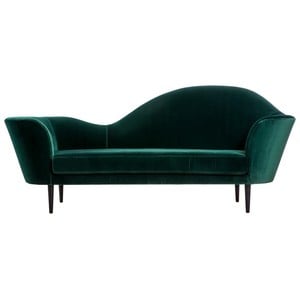 Even if this `Grand Piano Sofa` is not big enough to play musical chairs on, it still looks big enough to sit back and relax in style, £5599, www.conranshop.co.uk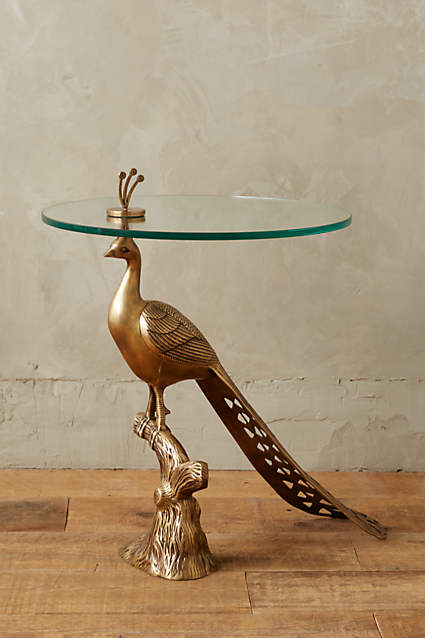 Make this Peacock side table the centerpiece when entertaining guests, £368, www.antrhopologie.com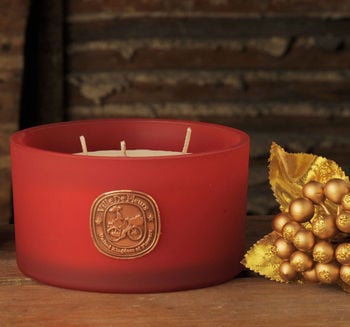 Inject a touch of warmth into your living space with this beautiful red candle, £39.99, Ville De Fleurs via www.notonthehighstreet.com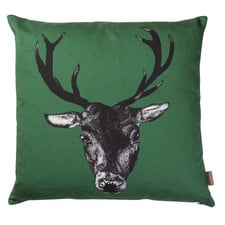 Head for this cushion if you are still looking for something to jazz up your sofa or chair over the festive season, £76.99, www.wayfair.co.uk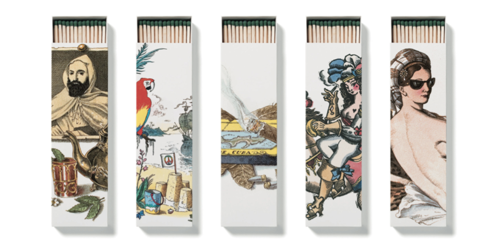 These very decorative looking matchboxes give off a delicious scent when you light a candle. They come in six different designs and scents, £9, www.buly1803.com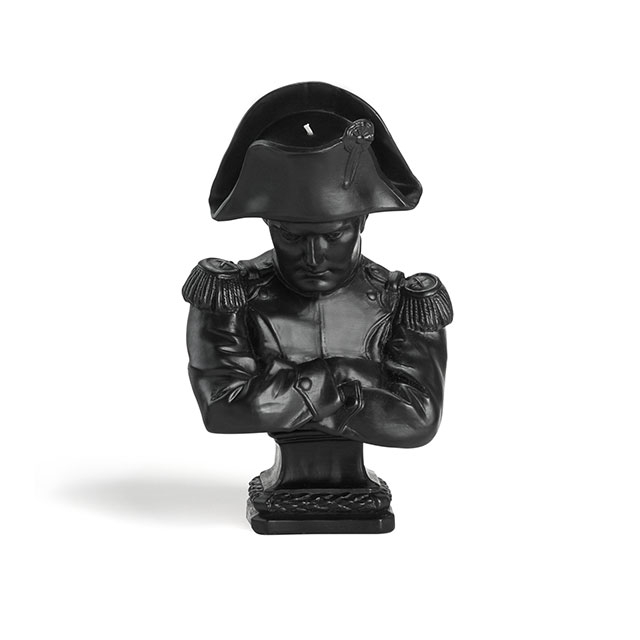 It is hard to believe, that this attractive busts is actually a candle. Trudon, the company which manufactures these fabulous pieces, is France`s most prestigious candle producer, £105, www.trudon.com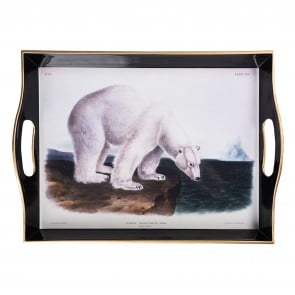 This Eisbear will hopefully help yu serve cool drinks to your guests, £19.50, www.indiajane.co.uk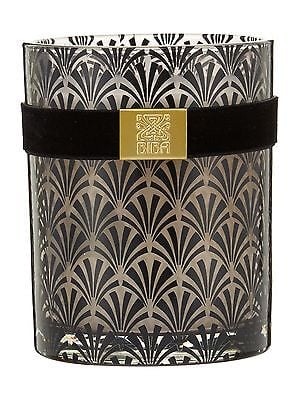 One of my top picks for classy candles, £20, www.houseoffraser.co.uk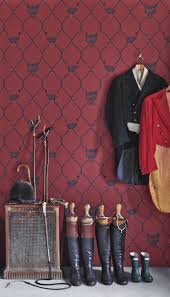 Add a warm element to your interior with this very fitting Fox & Hen Wallpaper, £78, www.theformemporium.co.uk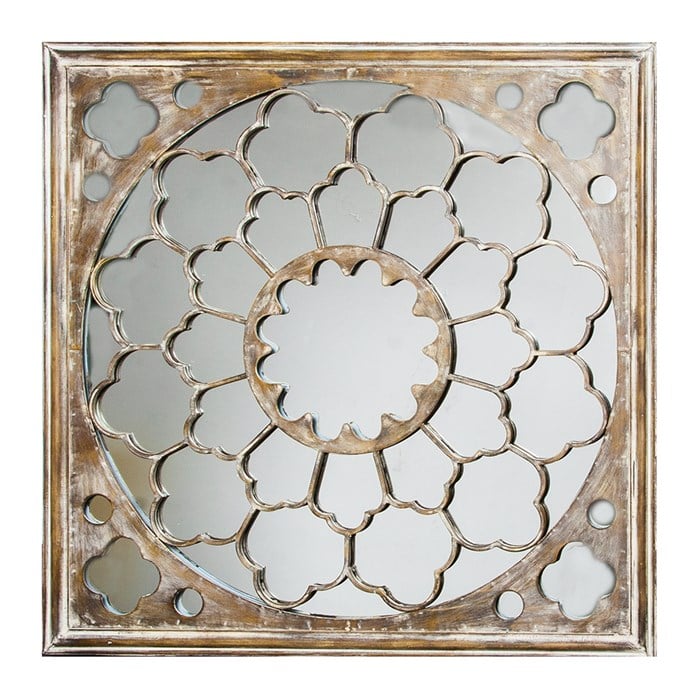 This Silver Fretwork Mirror is the perfect way to add further light into a room, £100, www.grahamandbrown.co.uk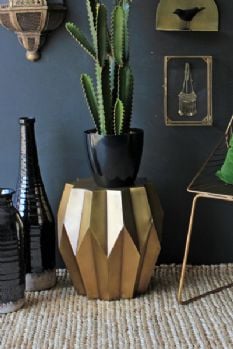 Invest in this gold geometric side table, and bring some sparkle to your living space, Midas Gold Geometric Side Table, £95, www.rockettstgeorge.co.uk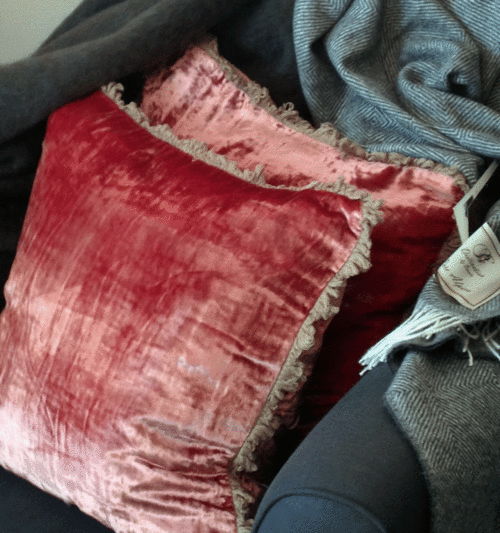 I absolutely love this stunning silky velvet cushion, which adds a luxurious vintage element to a sofa or chair, £58, www.thegreygoose.co.uk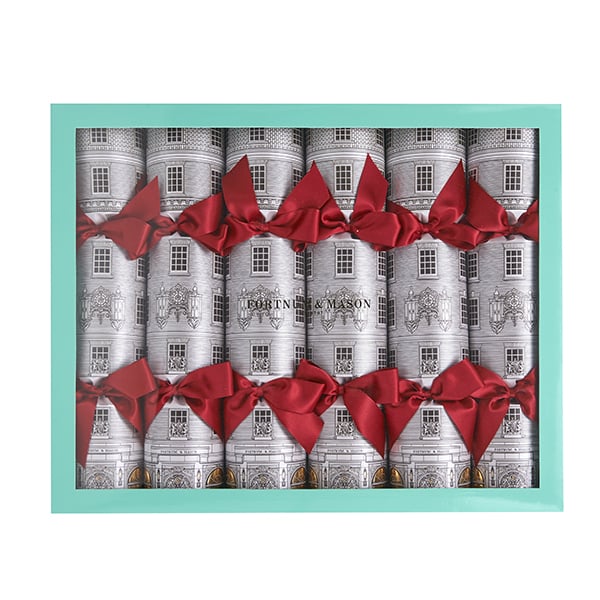 If you want to blow your Christmas budget on some luxury crackers, the Rory Dobner Christmas crackers are one of my top picks, £350, www.fortnumandmason.com

This French company creates lampshades from historical documents from the 18th and 19th centuries. They offer a wealth of choices, each one more beautiful than the other, www.tillierdecoration.wordpress.com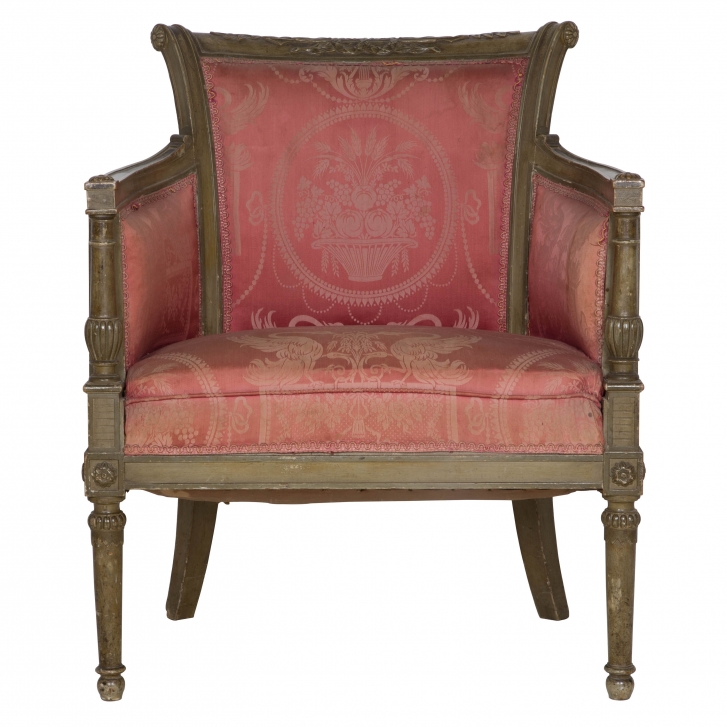 For lovers of French furniture, this French Empire Period Chair is quite a find, £1100, Lorfords Antiques via www.decorativecollective.com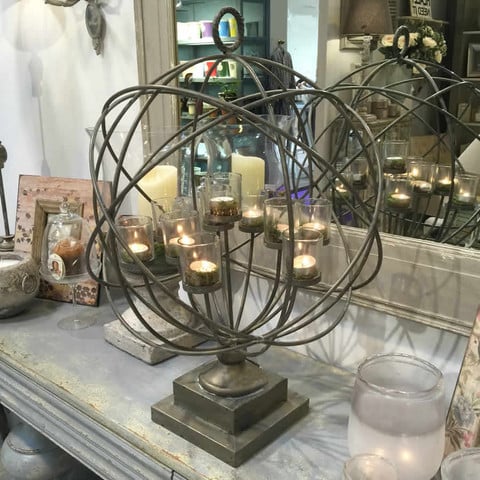 Add this to a mantelpiece or console table and it will create an immediate impression, Metal Globe 8 Piece Candle Holder, £89, www.cowshedinteriors.com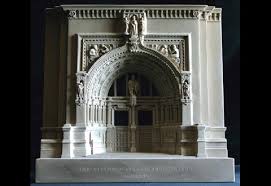 Give your books a classy element with these decorative bookends, £179 (single bookend), www.thepresentfinder.co.uk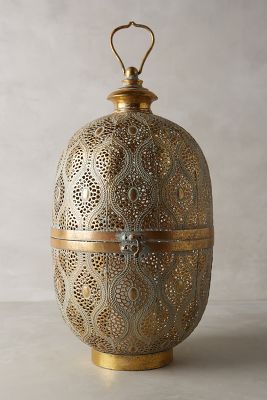 These lanterns/tea light holders come in different shapes and sizes adding a glamerous and festive touch to your living space, Tantallon Lanterns, £6.00 - £88.00, www.anthropologie.com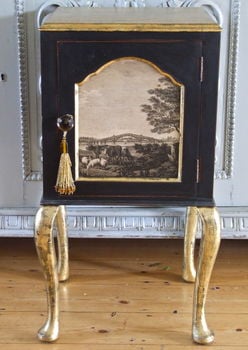 If you are looking for a bit of glamour in your bedroom, go for these English Print Cabinets, £550 each, Figa / Co Ltd via www.notonthehighstreet.com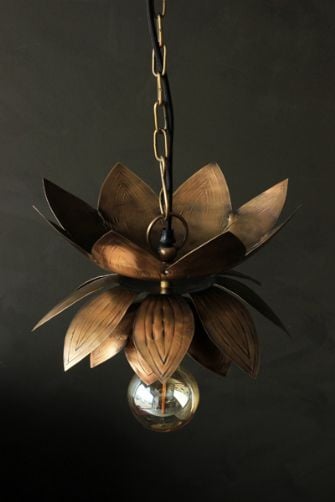 This unusual ceiling light is very versatile and fits well into many different schemes, £120, www.rockettstgeorge.co.uk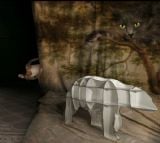 This bookshelf must surely part of your `Bear necessities` if you are looking to store them somewhere in style, £1200, www.alexanderandpearl.co.uk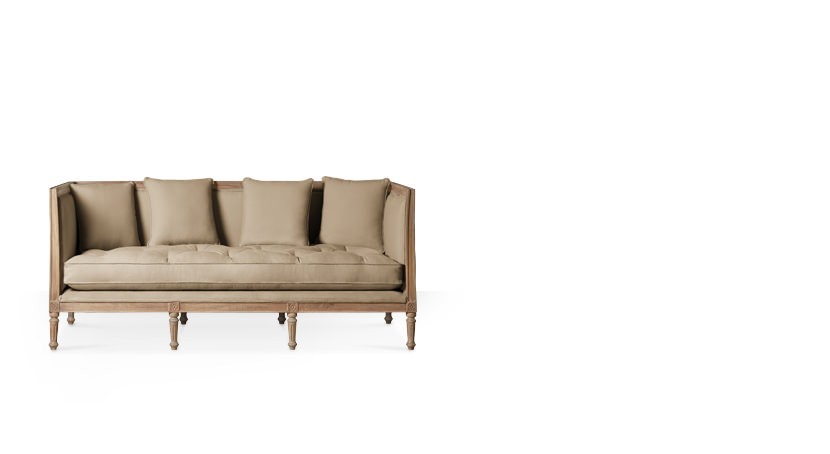 Hard to resist if in need of a new stylish sofa for a rather irresistible price at £799, Laurence Sofa, www.swooneditions.com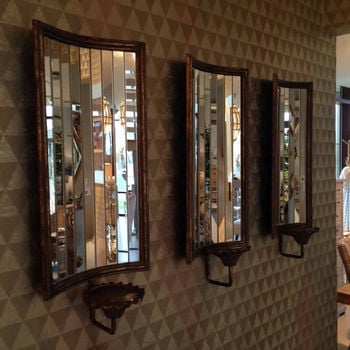 For atmospheric lighting, these vintage-style mirrored wall sconces provide a stunning additional light source for special occasions, £49, Cowshed Interiors via www.notonthehighstreet.com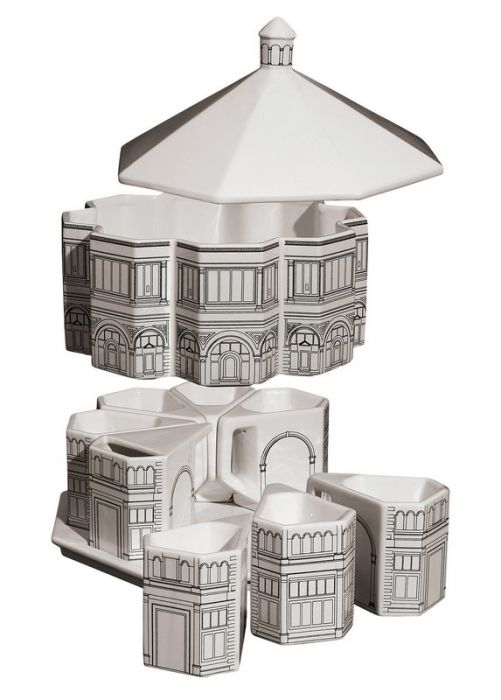 No need to hide your breakfast set anymore with this gorgeous Palace Battistero Porcelain Breakfast Set. This modular table set turns into a cup, milk jug, sugar bowl, tray and biscuit jar, $505, www.purehome.com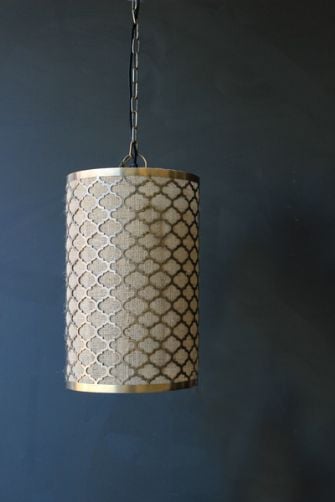 Featuring a beautiful gold geometric pattern, the Safari Ceiling Light will be a stunning feature in your home, £85, www.rockettstgeorge.co.uk

How better get into the festive mood with this rather glamorous Jonathan Charles coffee table, £2216, www.pavilionbroadway.com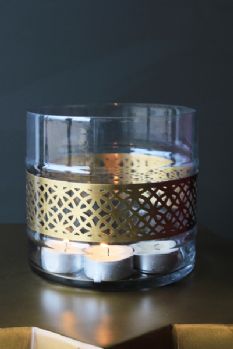 For a festive table, work with this vintage candle holder, perhaps on a green table runner for more impact, £59, www.rockettstgeorge.co.uk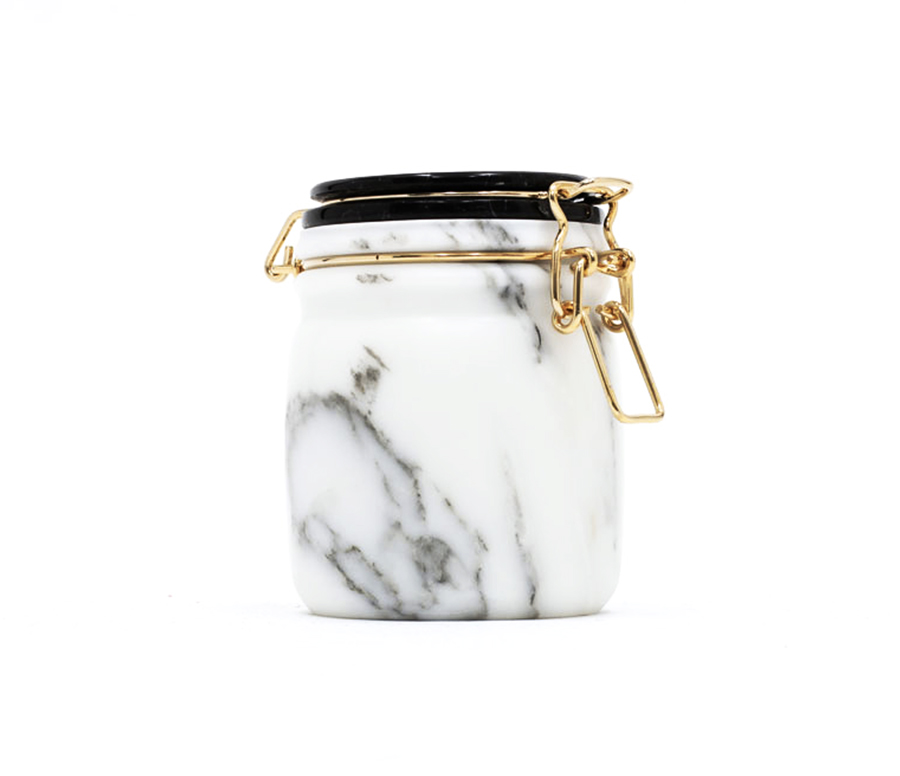 For stylish food or tea storage solutions this Miss Marble jar is definitely one of my top picks, Euros 225, www.spaziopontazzio.com

If you prefer to go for kitchen lights with a difference, go for this Ebb & Flow Pillar Lamp which has been mouth blown from high quality glass, £272, www.amara.com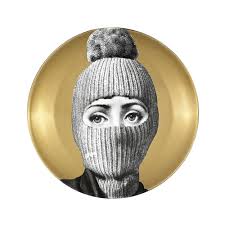 This Fornasetti Plate is too nice to eat off but certainlys a very eye catching piece for your walls, £200, www.amara.com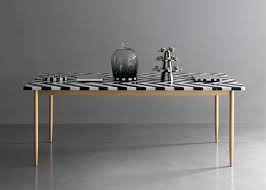 You have to dig deep into your pockets to own this very striking Herringbone black and white marble table with brass legs. Hopefully you will not lose your appetite when you hear of the price! Bethan Gray Herringbone Table in Italian Marble, £30 000, www.lapicida.com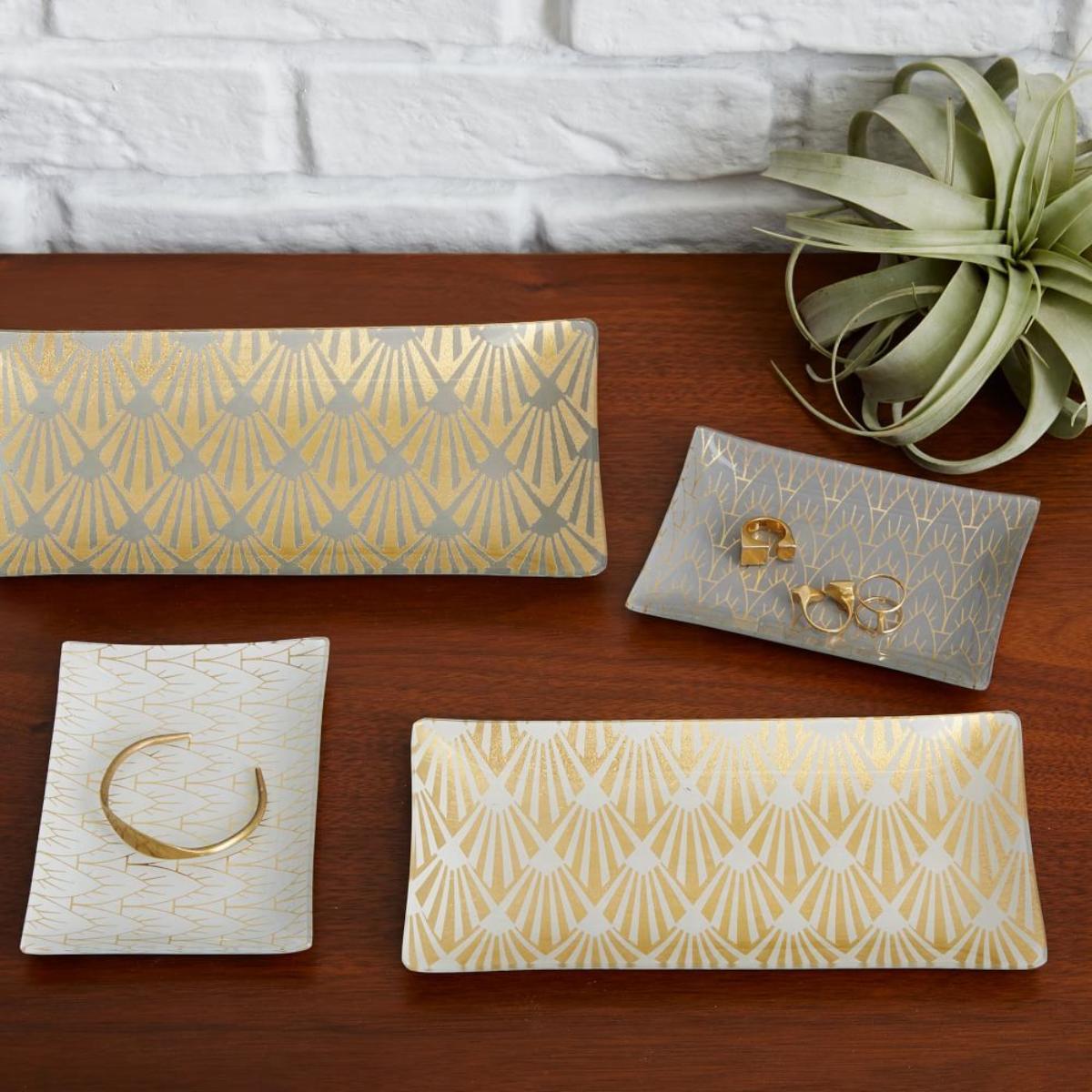 Whether you use them for small trinkets or as a decorative feature on your coffee table, these Lulu Frost Trays are gorgeous and will certainly inject a bit of glamour to your living space, www.westelm.co.uk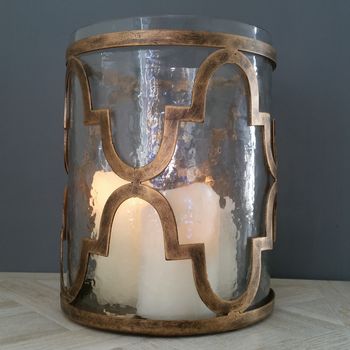 As I have a soft spot for geometric patterns, this Moorish Lantern is one of my favorite models amongst the vast choice of candle holders, £65, Home Scent via www.notonthehighstreet.com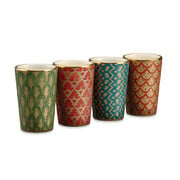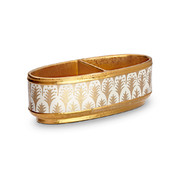 You will need to dig deep into your pocket if you want to own a piece of this stunning Fortuny tableware; it is worth it though! www.amara.com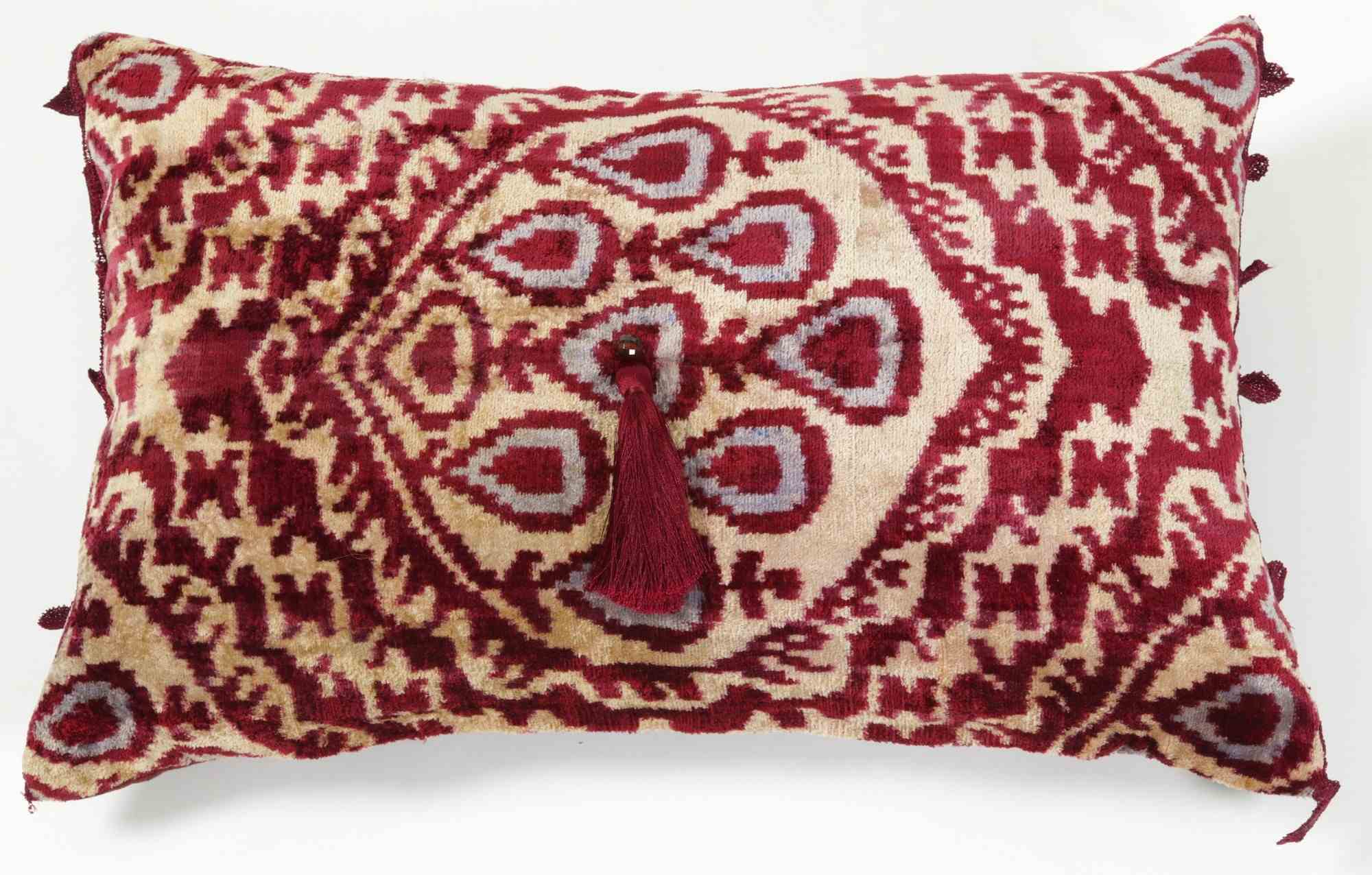 If you feel like changing just a few elements of your interior to celebrate the winter season, go for this Burgundy Silk Velvet Cushion which will bring any neutral seating to life, £80, www.makethemostof.co.uk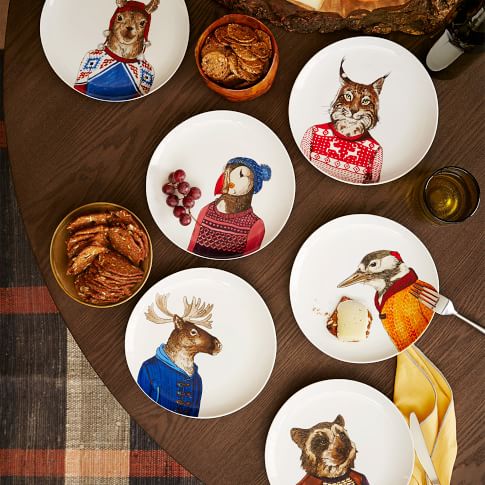 These fun animals are guaranteed to cheer up your dinner table; alternatively they would also look good on a wall, Dapper Animal Plates, from £4.95, www.westelm.co.uk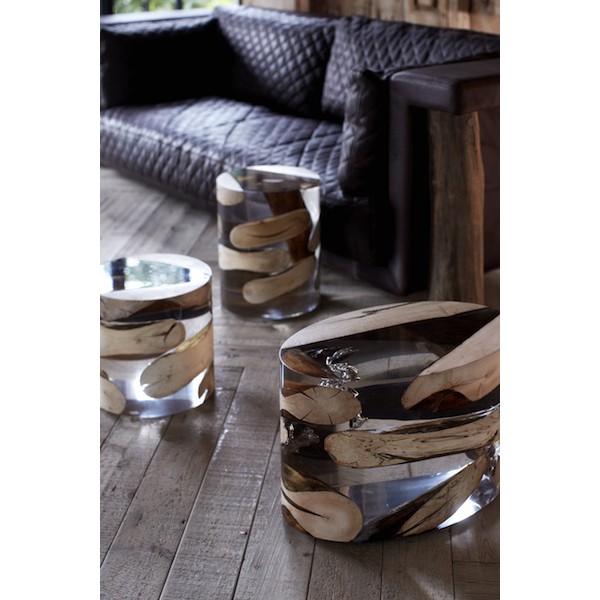 These side tables are so unique and stylish that it is very hard to resist them. The come in a variety of styles and colours. www.bleunature.com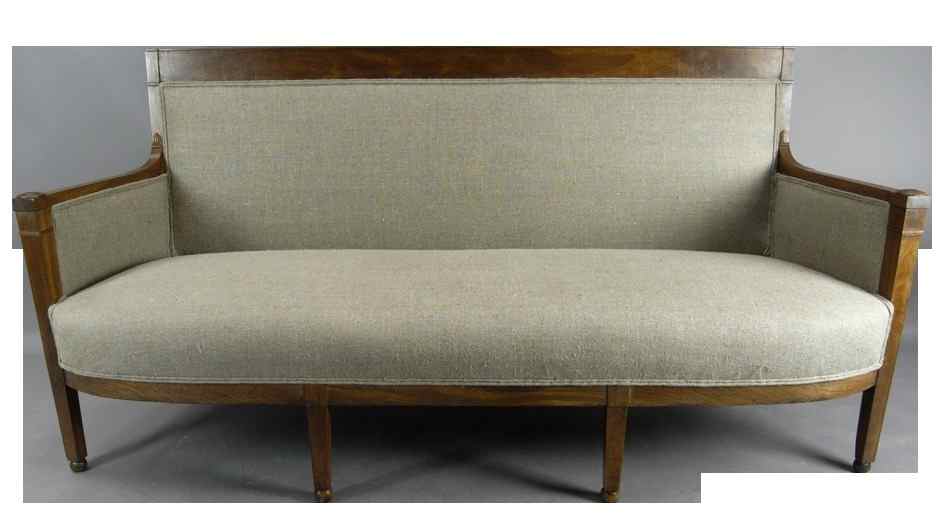 This easy to place Empire sofa looks fantastic and works with many interior styles, £1450, Fontaine Decorative via www.decorativecollective.com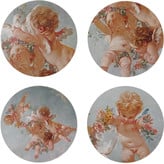 Who can resist this Cherub Placemat Set, especially when entertaining during the festive season, £43 (set of 4), Boho & Co via www.amara.com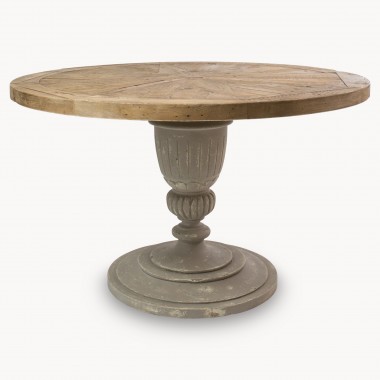 Whether you prefer a round dining table or are looking for a table in the hallway this Woodcroft Colonial Dining Table is a real winner, £1737, www.oneworldtrading.com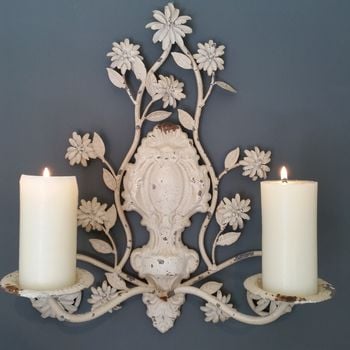 Get into the Christmas spirit with this very decorative Flora Wall Sconce, £48, Home Scent via www.notonthehighstreet.com
Whether you are kitting out your mountain retreat or are looking for a chic coffee table for your living space, you will love this Sekien hide stool, www.miyabicasa.com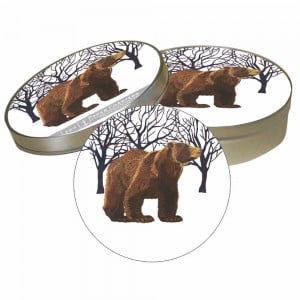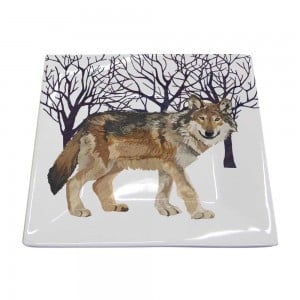 These furry friends will keep you company during any meal. There is lovely selection of different animals to choose from on mugs, plates and mugs, ppd via www.amazon.co.uk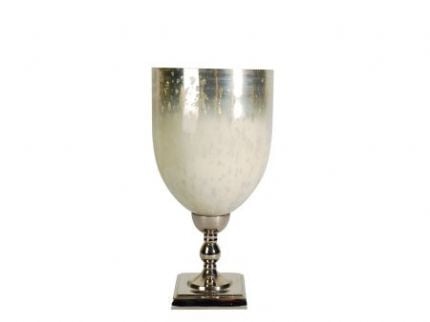 Add a glamorous and festive touch to your mantelpiece or dining table with this stunning Silver Snow Glass Hurricane Lamp, £69, www.cowshedinteriors.com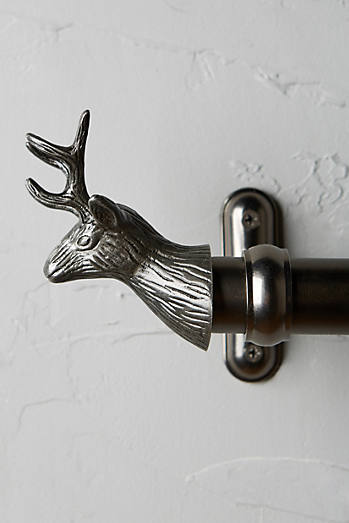 A very fitting and stylish way to give your window a seasonal look, Stag Finials, £36, www.antropologie.com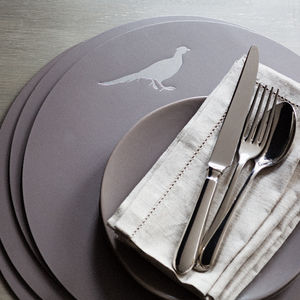 Whether minimalist or traditional, these Leather Pheasant Placemats look good with any style, £49.50, www.pressloft.com or www.notonthehighstreet.com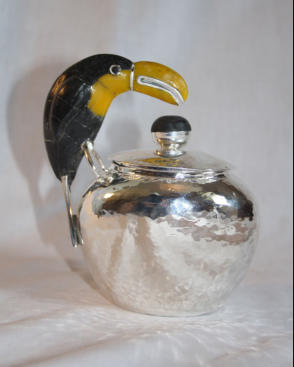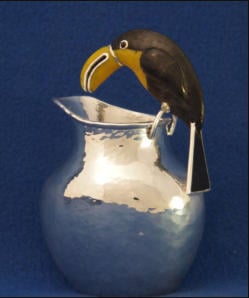 For those who have run out of gift ideas, this lovely sugar bowl and milk jug set might be the inspiration needed. Produced in South America, they are made of silver, using semi precious stones for the birds. Every piece is hand crafted by a group of local artisans and quite unique. £240 for the set, www.silverbirchproducts.com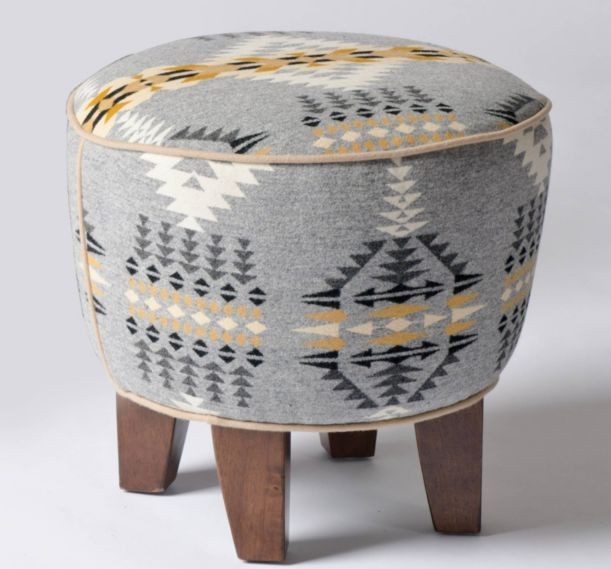 Give your living space a little boost with this perfect Portland brand`s classic Northwestern motif accent piece, Pendleton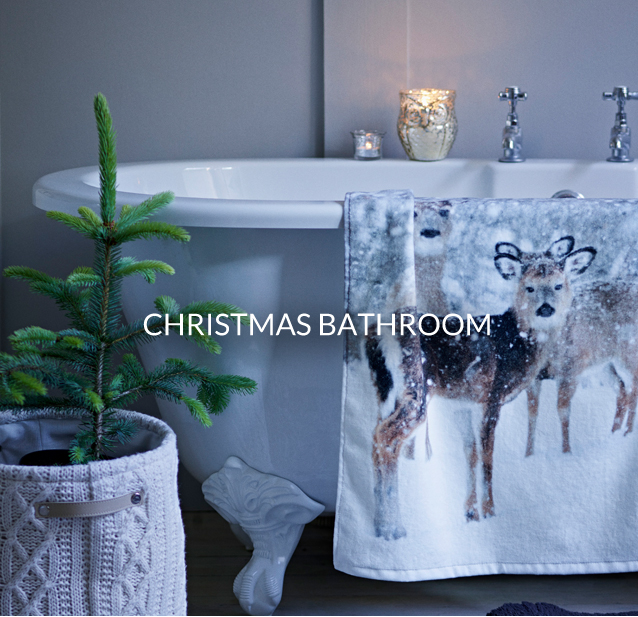 Give your bathroom a seasonal touch with this very endearing hand towel, £8, www.bhs.co.uk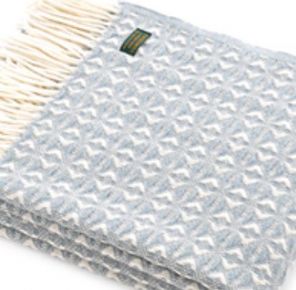 This Retro Weave Wool Blanket is very versatile and looks stunning on a bed or thrown over the back of a sofa, £48, www.ruralurban.co.uk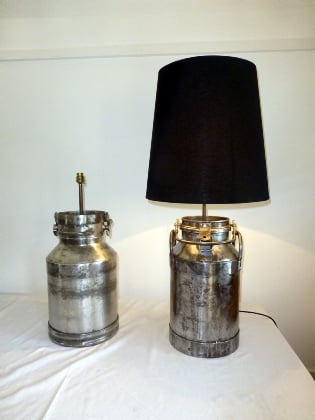 These lamps look good with absolutely everything and make a superb investment if you are in need of new lamps, Pair of polished French Milk Churns, £395 (without shades), www.antiquebydesign.co.uk

With this Pheasant Twin Dish you can offer guests your nibbles in style: £85, www.athomeinthecountry.co.uk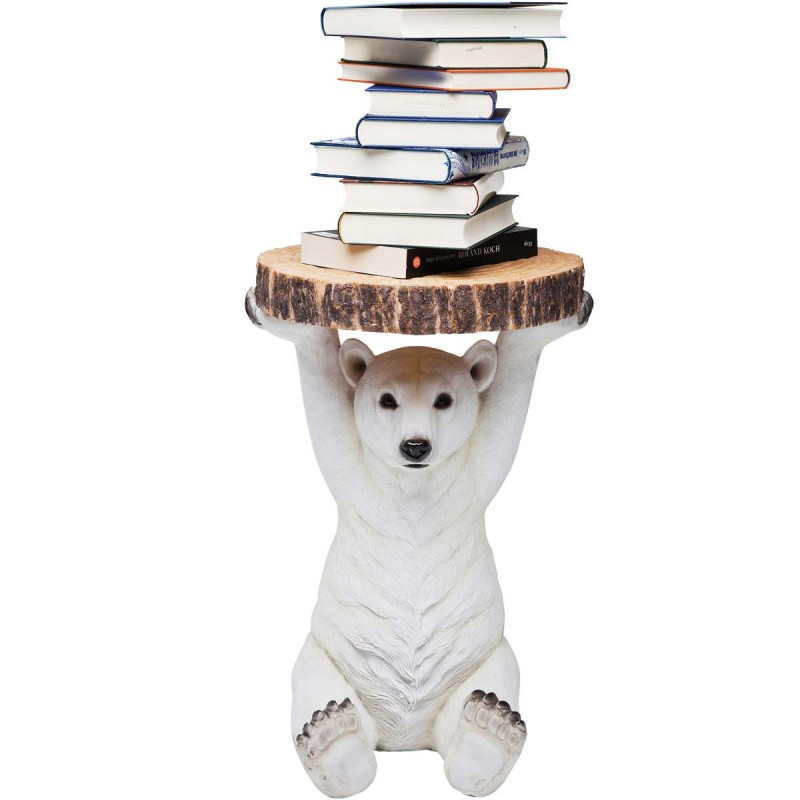 Don`t get cold feet and go for this fun table if you like things with a difference, Penny Polar Bear Side Table, £110, www.design55online.co.uk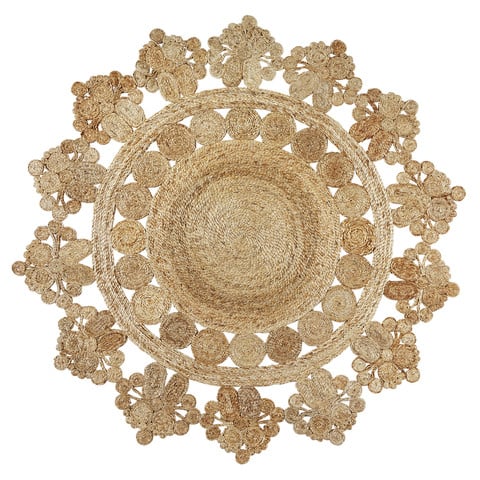 This hand-woven hemp rug reminds me of an oversized Christmas Tree decoration but luckily something you can enjoy beyond the festive season, $550, www.armadillo-co.com
SEASONAL TABLE AND ROOM DECORATION TO INSPIRE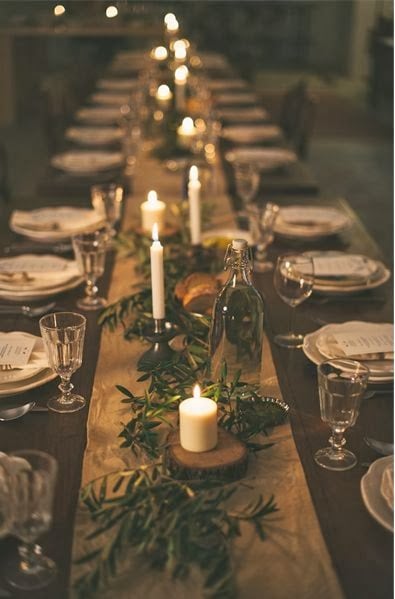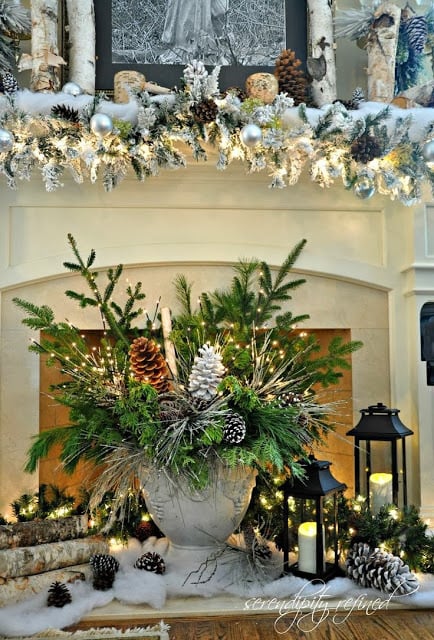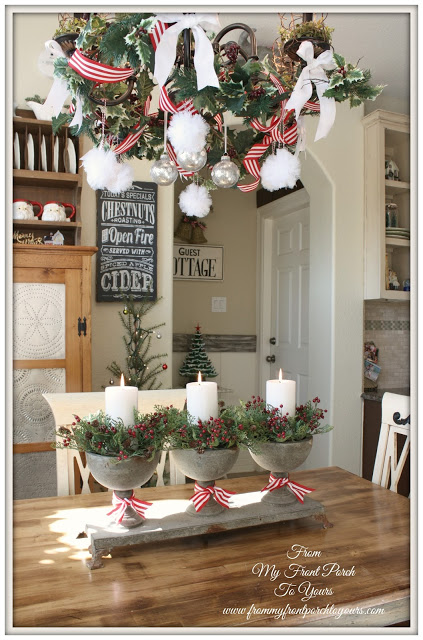 Via:frommyfrontporchtoyours.com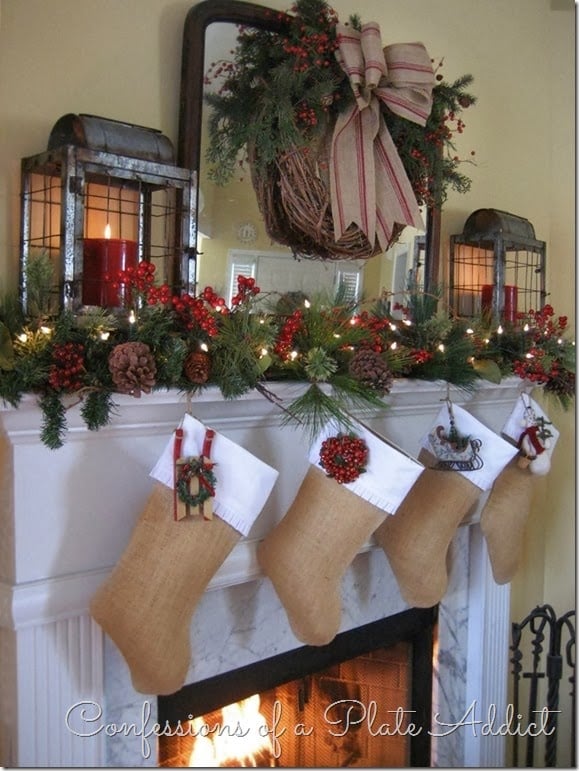 Via: betweennapsontheporch.net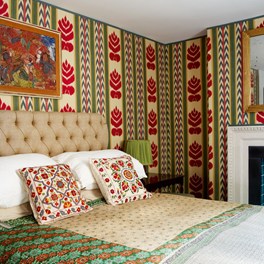 Via: www.houseandgarden.co.uk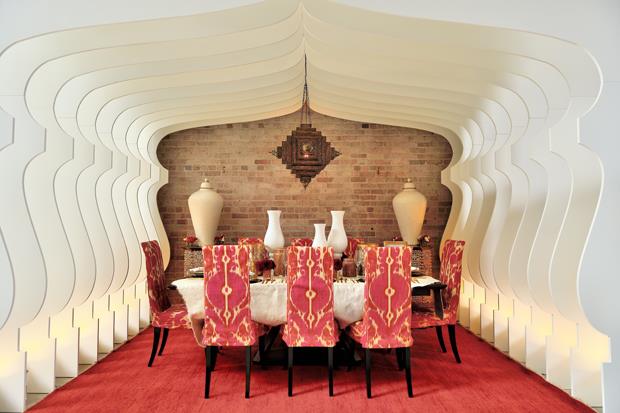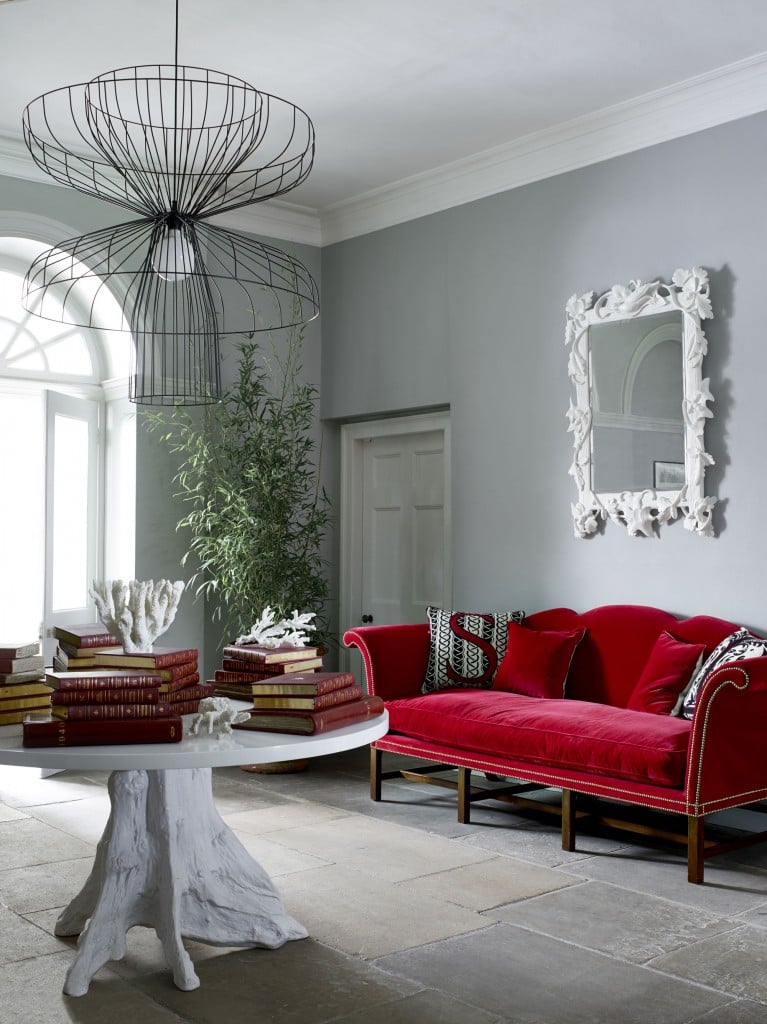 Via: www.housetohome.co.uk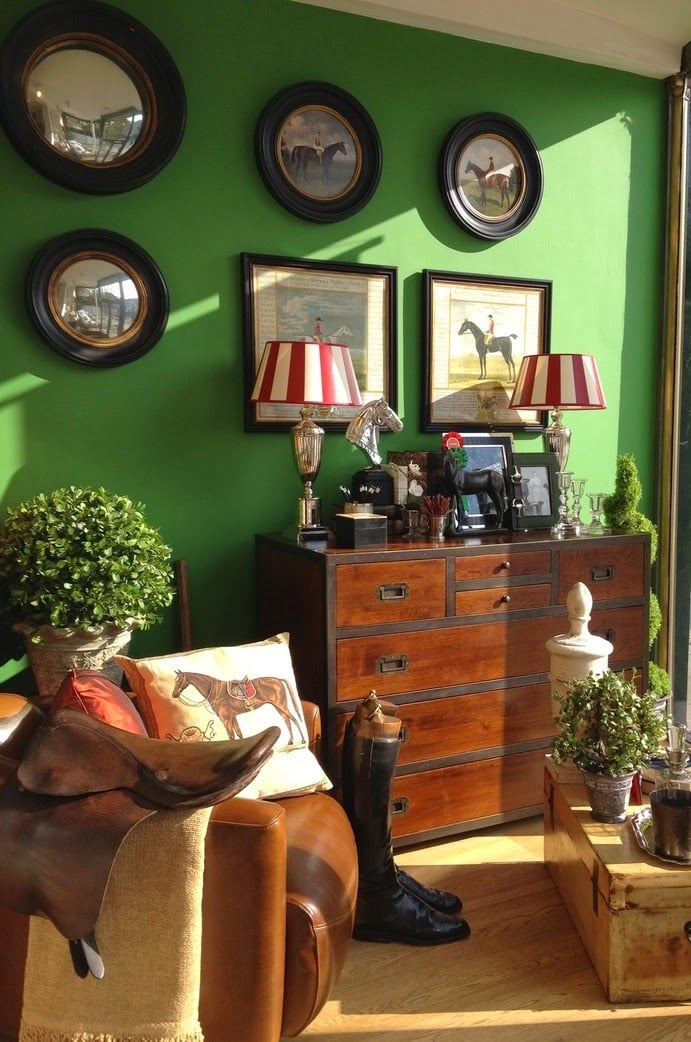 Via: eyefordesignlfd.blogspot.co.uk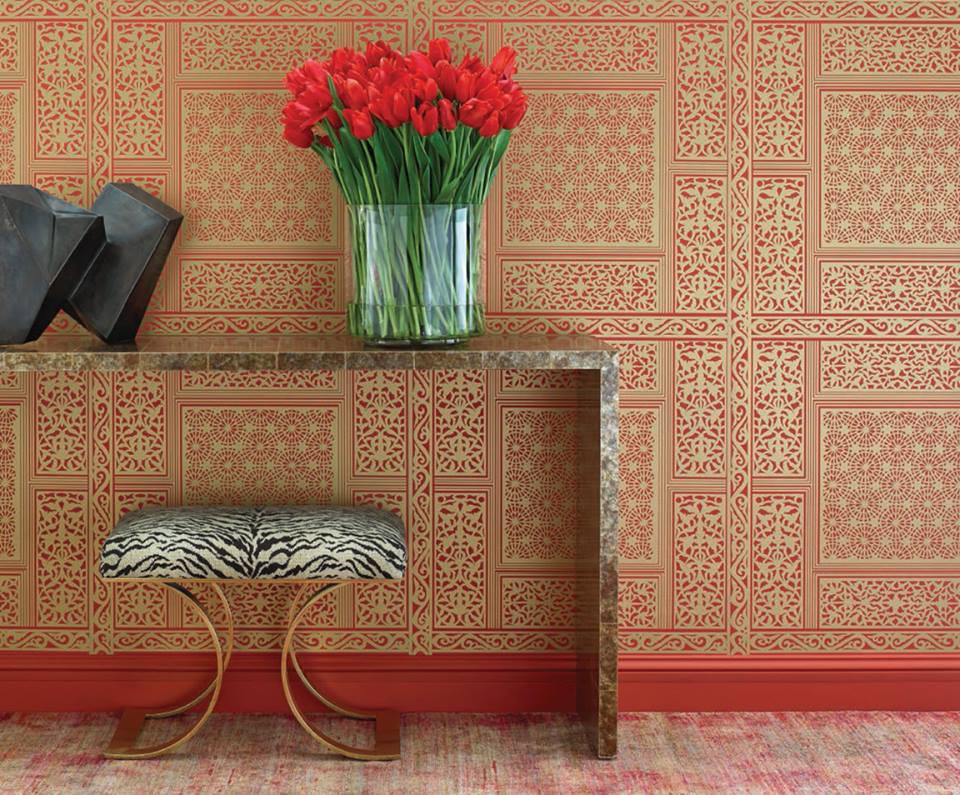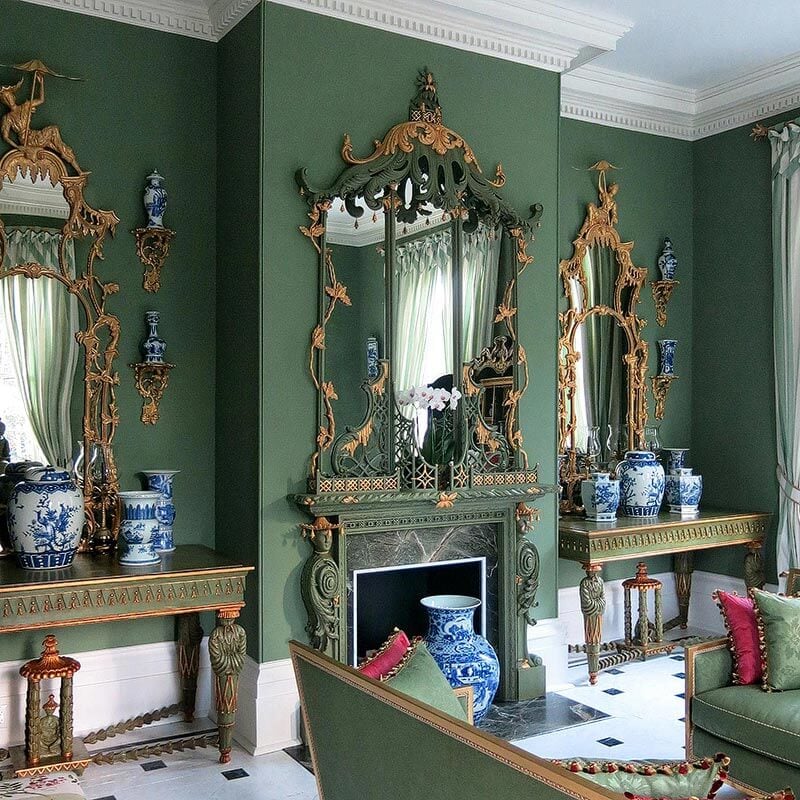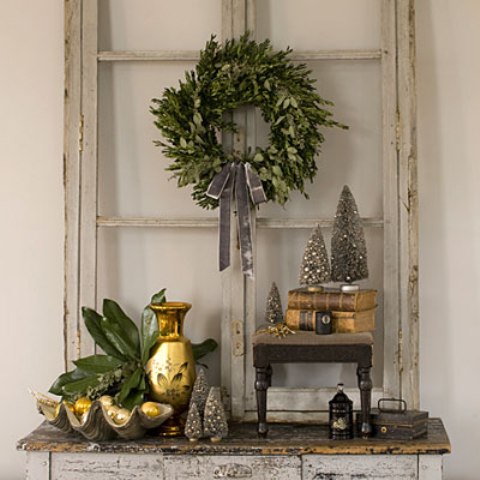 Via: www.amberpolk.blogspot.com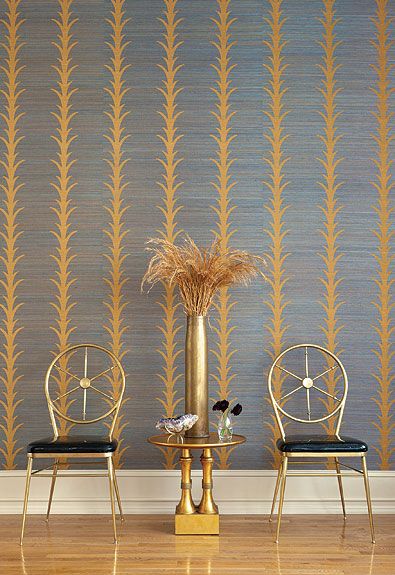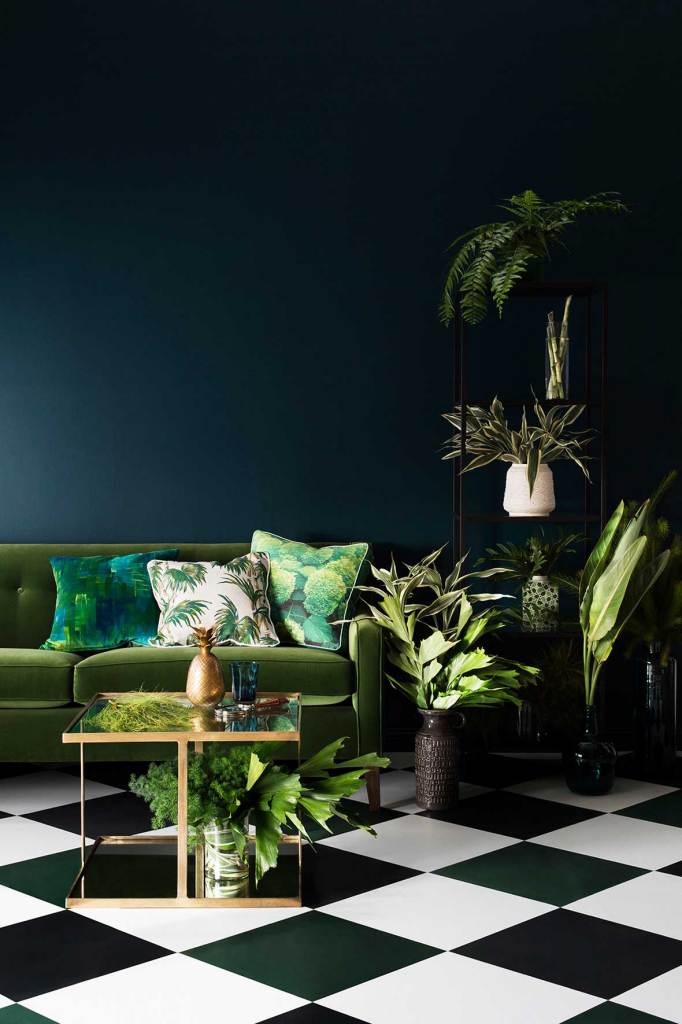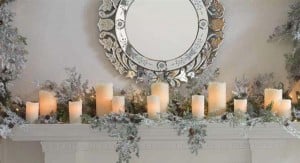 Via: lifestuffs.com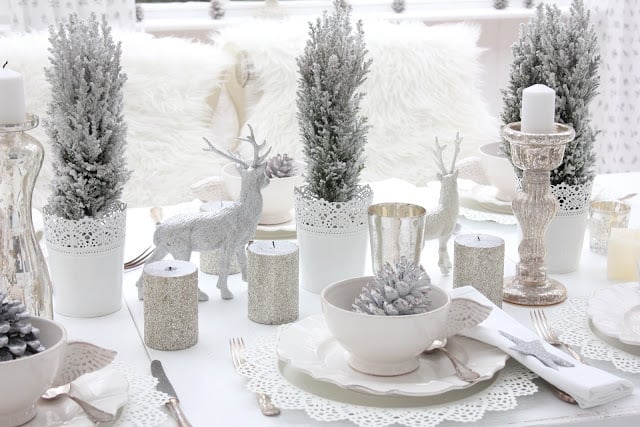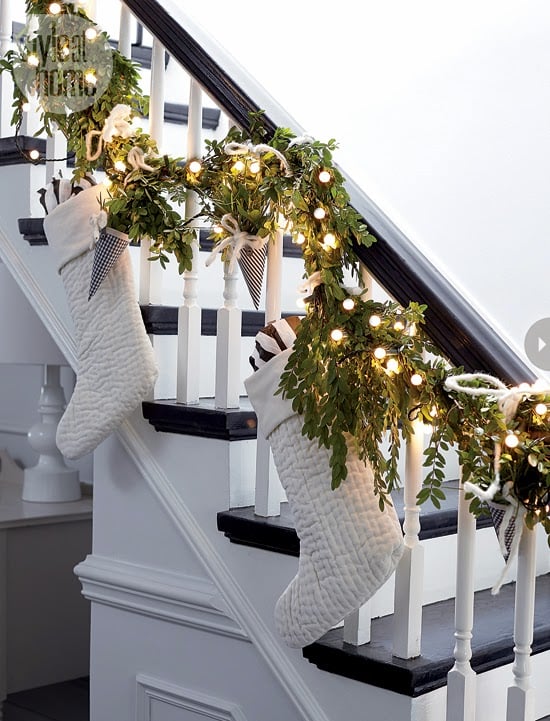 Via: mixandchic.com