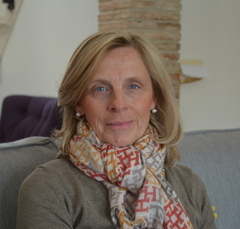 THE PERSON BEHIND THE WORK
My passion for changing and improving the look of my own home led me into the world of interior design. It all began when I built and project-managed our own chalet in the French Alps and I felt that I wanted to get involved in other projects. When friends started to ask me for advice on their houses I realised that I could do the same for others and help create homes which people love spending time in.
As well as enrolling on an interior design course I joined forces with a well-established interior decorator. Our projects involved working for clients in France, Switzerland, UK, Italy and the USA. Being able to speak English, German and French has been essential for my work with clients across Europe.
Having lived in and worked from Switzerland for more than 10 years, I have now re-located to the UK and am based in Bath, Somerset. I very much look forward to continuing my work from this beautiful Heritage City, helping clients locally but at the same time, continuing my work across European borders.
MAKE A HOUSE YOUR HOME
Over the years, my work has not just involved sprucing up my clients` interiors or home staging properties which are being sold, but also helping clients with their search for a new home. Being still new to Bath, I have joined forces with Shona Forbes-Cable of Bath and Country Property Finders to help out with this.
Highly experienced in the home-finding business, Shona has a real knack for sniffing out super properties which are not quite yet on the market, giving her clients the advantage of arranging viewings, before someone else gets there before them. One can be sure that if she does not find it, it does not exist. It is a very competitive and very much a sellers market here. Shona has great understanding of what her clients are looking for and takes care of them beautifully, so do look her up on