What's Cool and Hot!
Posted on
As the summer season is starting to be in full swing, I have searched near and far, to find out and source, what's cool and hot this season. Wether you are looking for seasonal changes for your home here in the UK or in other parts of the world across the Channel, I hope my blog will point you in the right direction.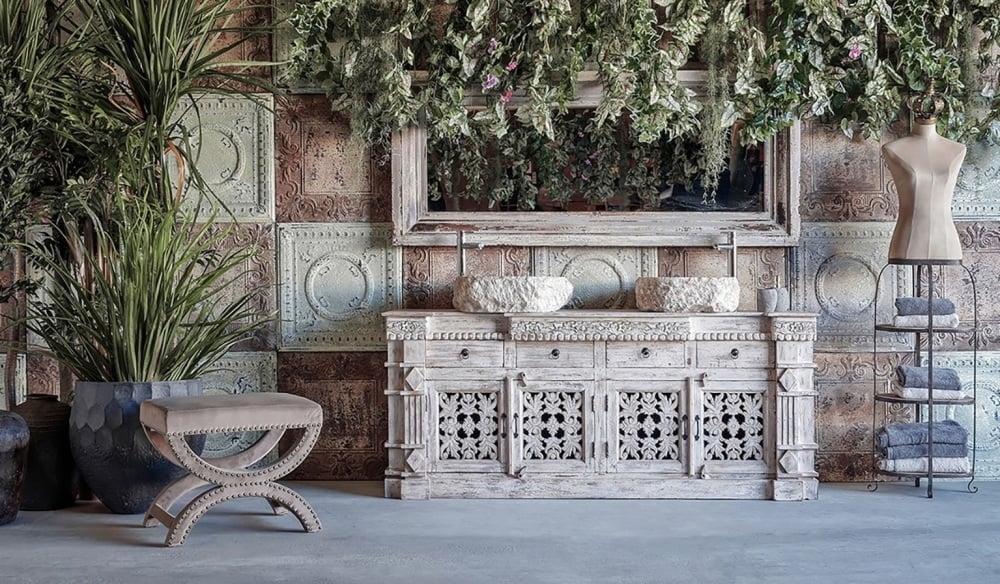 Add some middle eastern chic to your dining area, with this carved sideboard, Buffet Oriental 4 Tiroirs Trelia, EUR 1713.80, www.lestendances.fr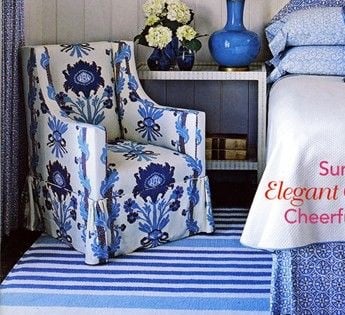 I love this fabric on a chair or cushion for a summer room, Henriot Floral Blues on White Fabric, www.quadrillefabrics.com
Inject some boho chic into your living space with this super chic occasional chair, £485, www.cheskie.co.uk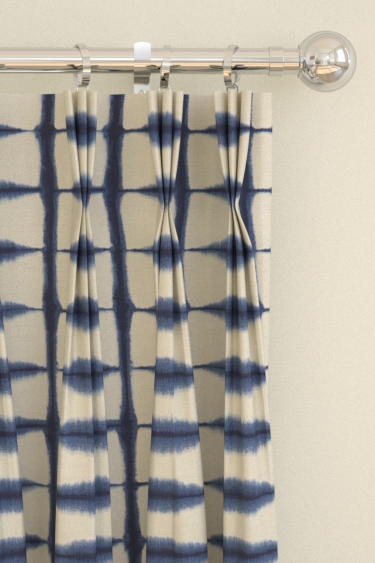 It is not easy to find good looking and good value for money curtains. However, I came across this traditional Japanese design which is a great choice for those who are looking for a reasonable window dressing solution. The curtains are supplied in different sizes, Shibori Indigo/Linen curtains, www.brewershome.co.uk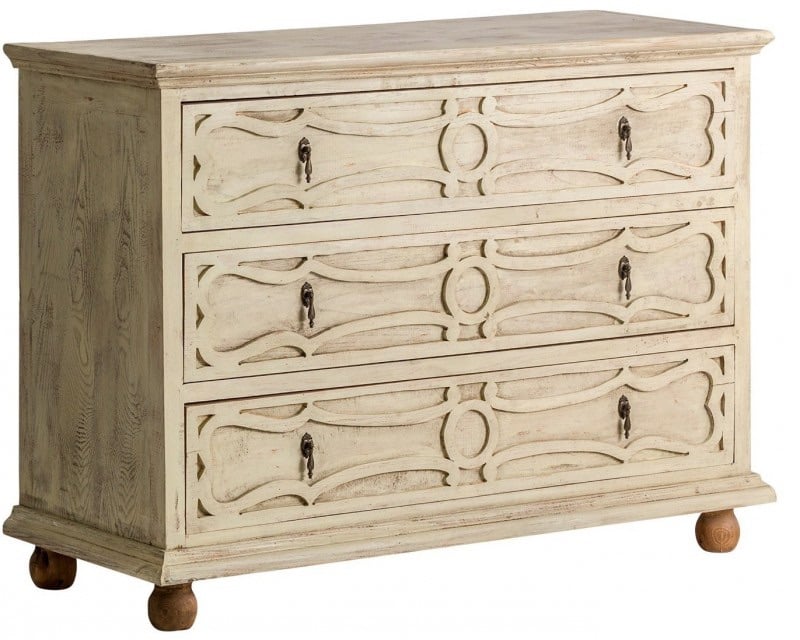 This chest/console is just that little bit different from the usual designs and is very easy to place around the house, EUR 836, www.lestendances.fr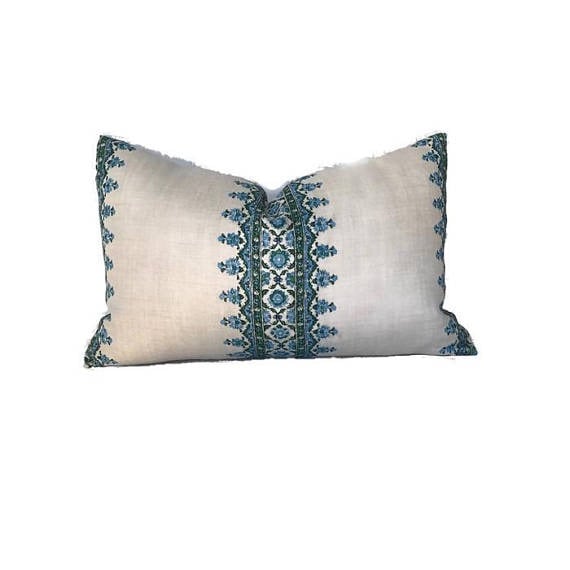 I absolutely love this pretty cushion, perfect for the summer season, Peter Dunham Isfahan Stripe Cushion, https://www.etsy.com/uk/listing/262942702/peter-dunham-isfahan-stripe-pillow-cover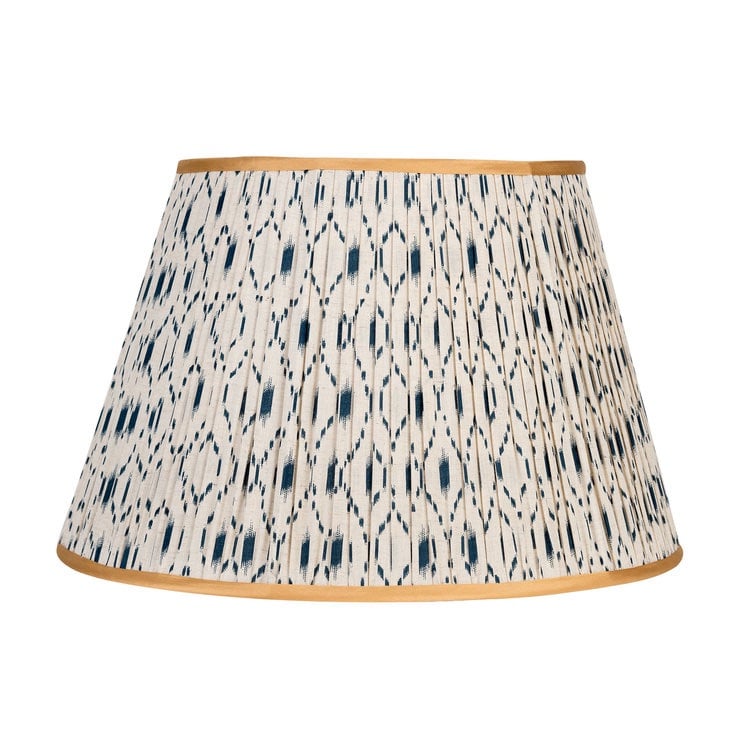 This Ikat Lampshade is one of my top picks for this season, www.pennymorrison.com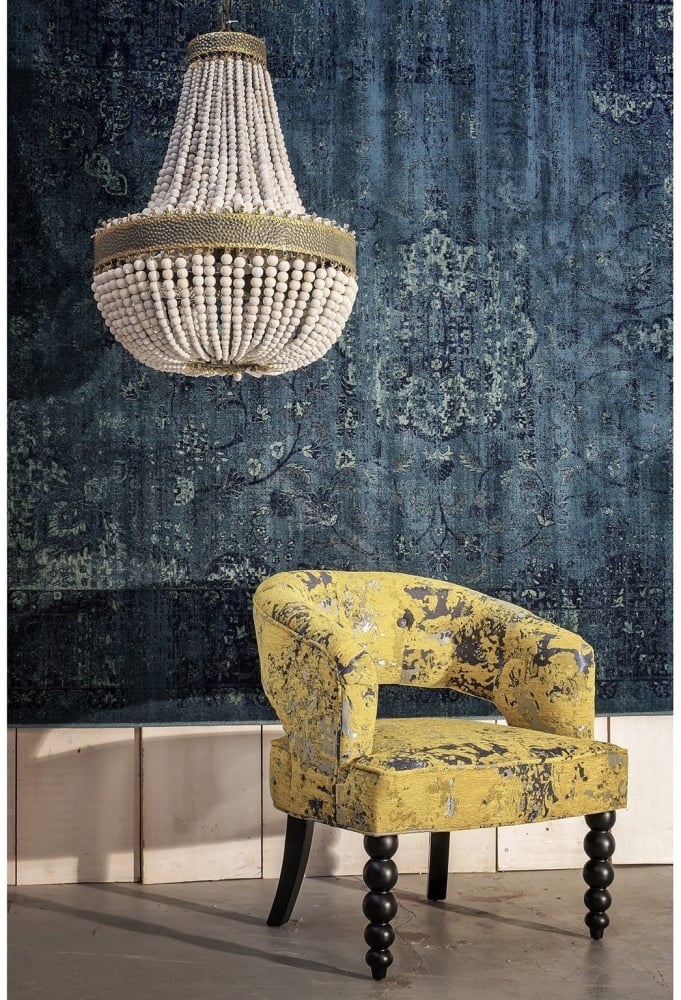 For a shabby chic look, this chair is a super choice, Fauteuil Shabby Chic Tissu Mortared, EUR 451, www.lestendances.fr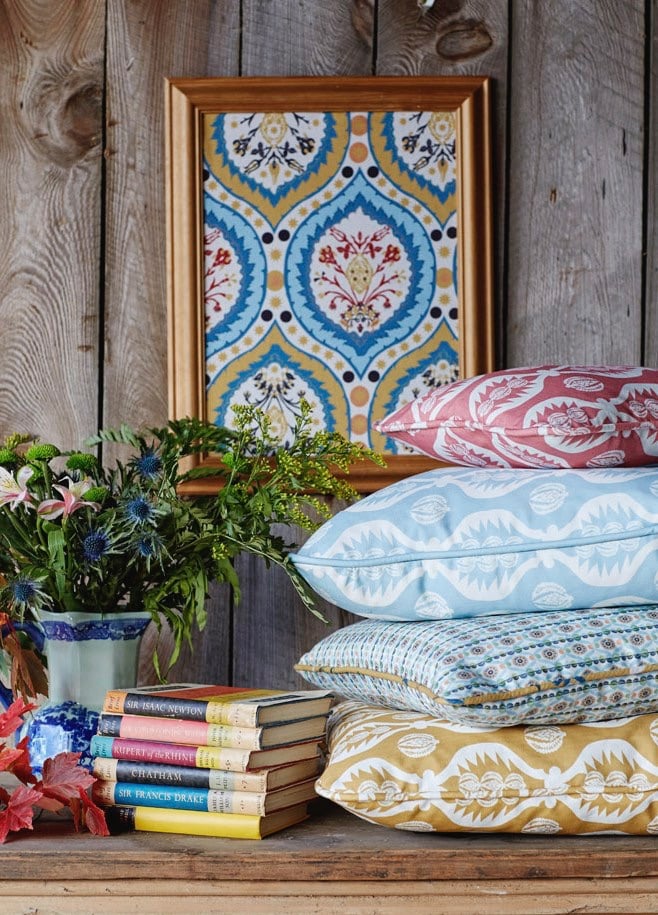 If you are in need of some seasonal updating, this lovely collection of fabrics will breathe new life into your living space, www.charlottegaisford.co.uk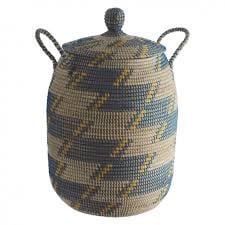 No need to loose out on style when storing your dirty laundry with this stylish Basket, Adder Blue Seagrass Laundry Basket, £100, www.habitat.co.uk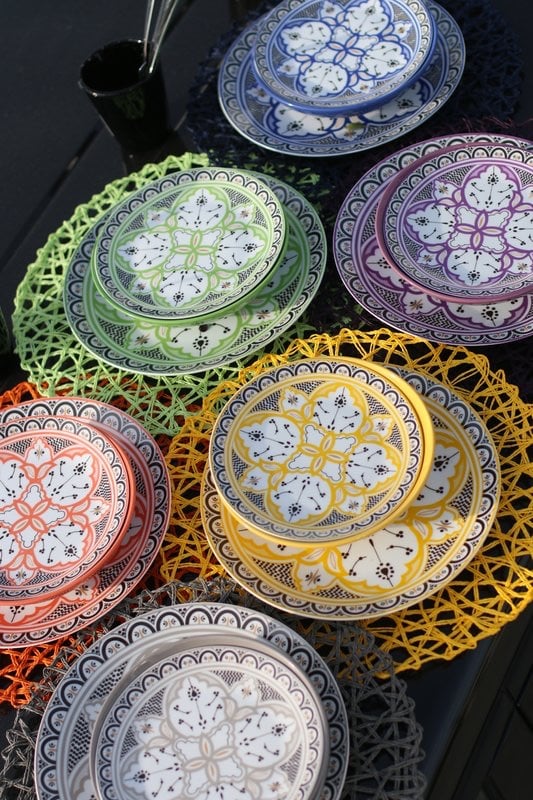 This dinnerware will serve you well for al fresco dining, Marocco Servizio 18 Piece Dinnerware Set by Villa d'Este Home, www.wayfair.co.uk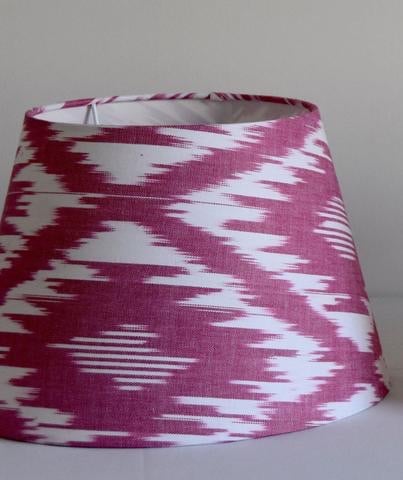 Give your old table lamp a new lease of life with this gorgeous ikat lampshade, www.punica.co.uk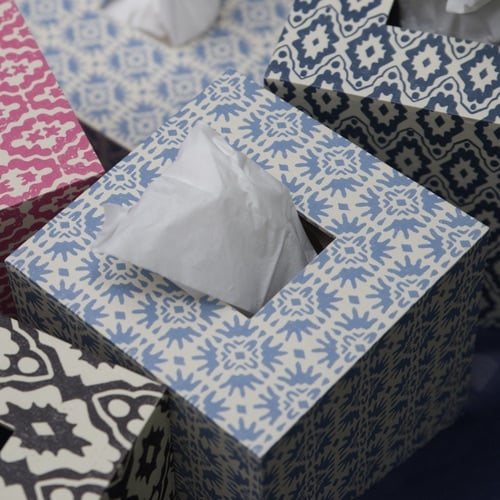 No more hiding of ugly tissue boxes with these pretty tissue box covers which come in a lovely variety of patterns and colours, Tissue Box, £22, www.yateleypapers.co.uk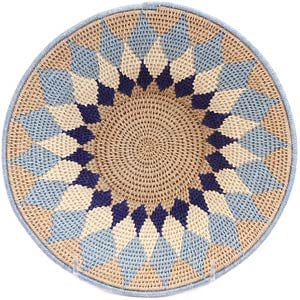 This company offers so many different and wonderful designs, making it hard to choose a favourite, Swazi Sisal Baskets, $76, www.basketsfromafrica.com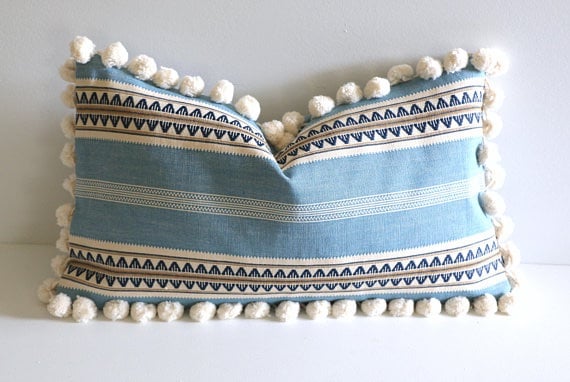 Create a crisp summer look with this gorgeous cushion which can be supplied in different sizes, Aqua Pillow Cover (14x16 inches) £51.91, https://www.etsy.com/uk/listing/592828598/aqua-pillow-cover-stripe-navajo-pillow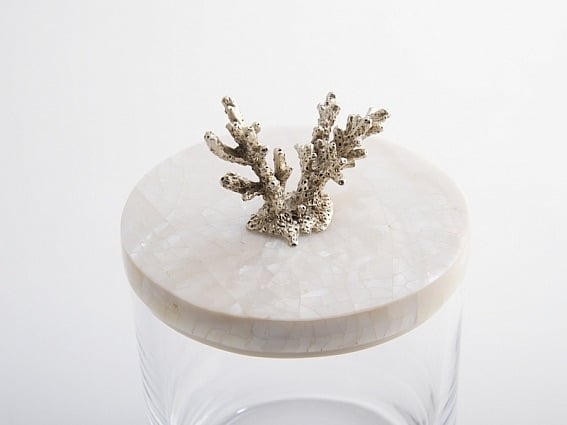 For a stylish storage container, this very luxurious piece need not be hidden away, Glass Jar with Coral Lid, £207, www.furntastic.co.uk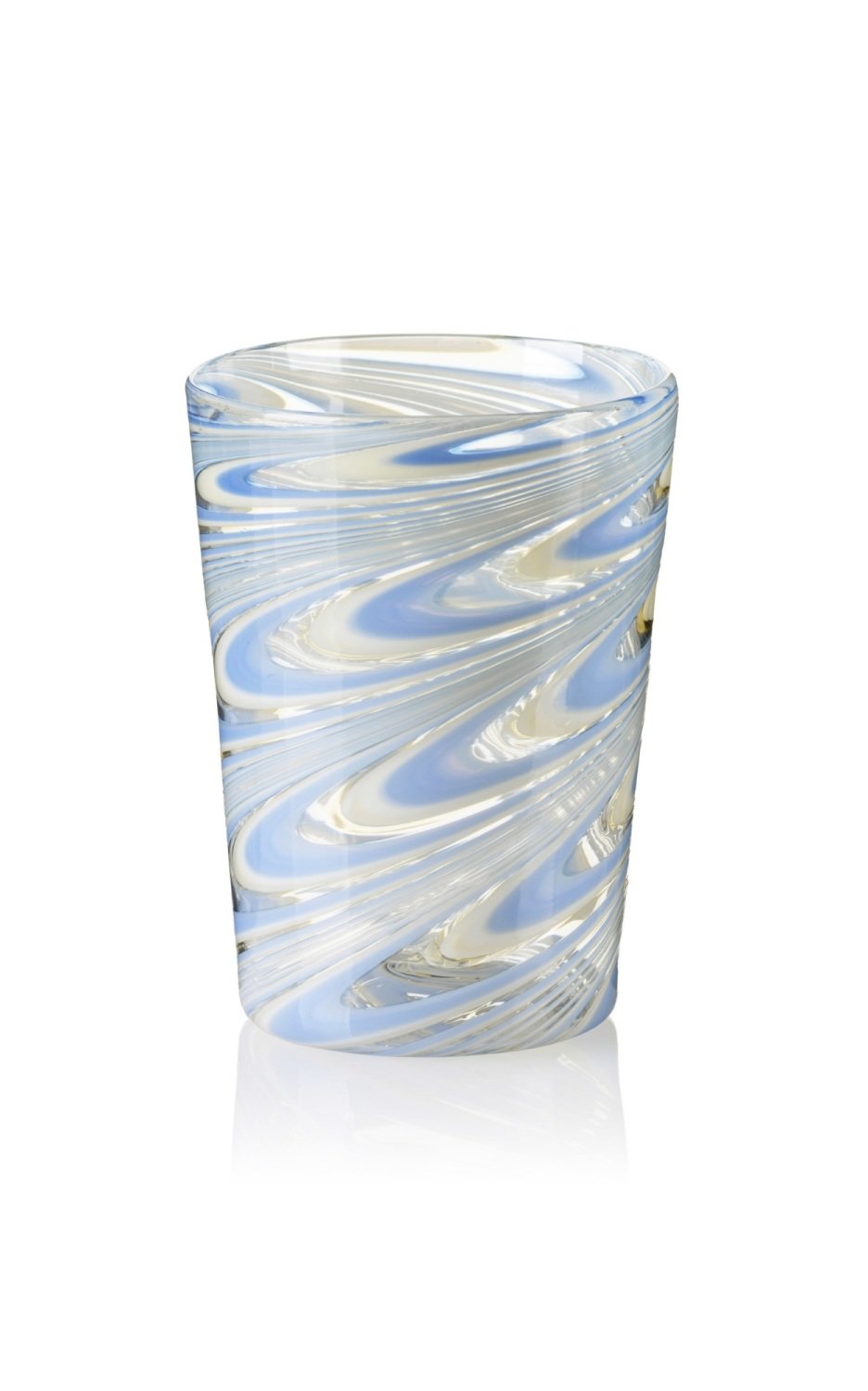 Perfect for special occasions, treat your guests with this lovely luxury glass collection created by artisans in Murano, Cabana X Laguna B Tumbler, £174, www.modaoperandi.com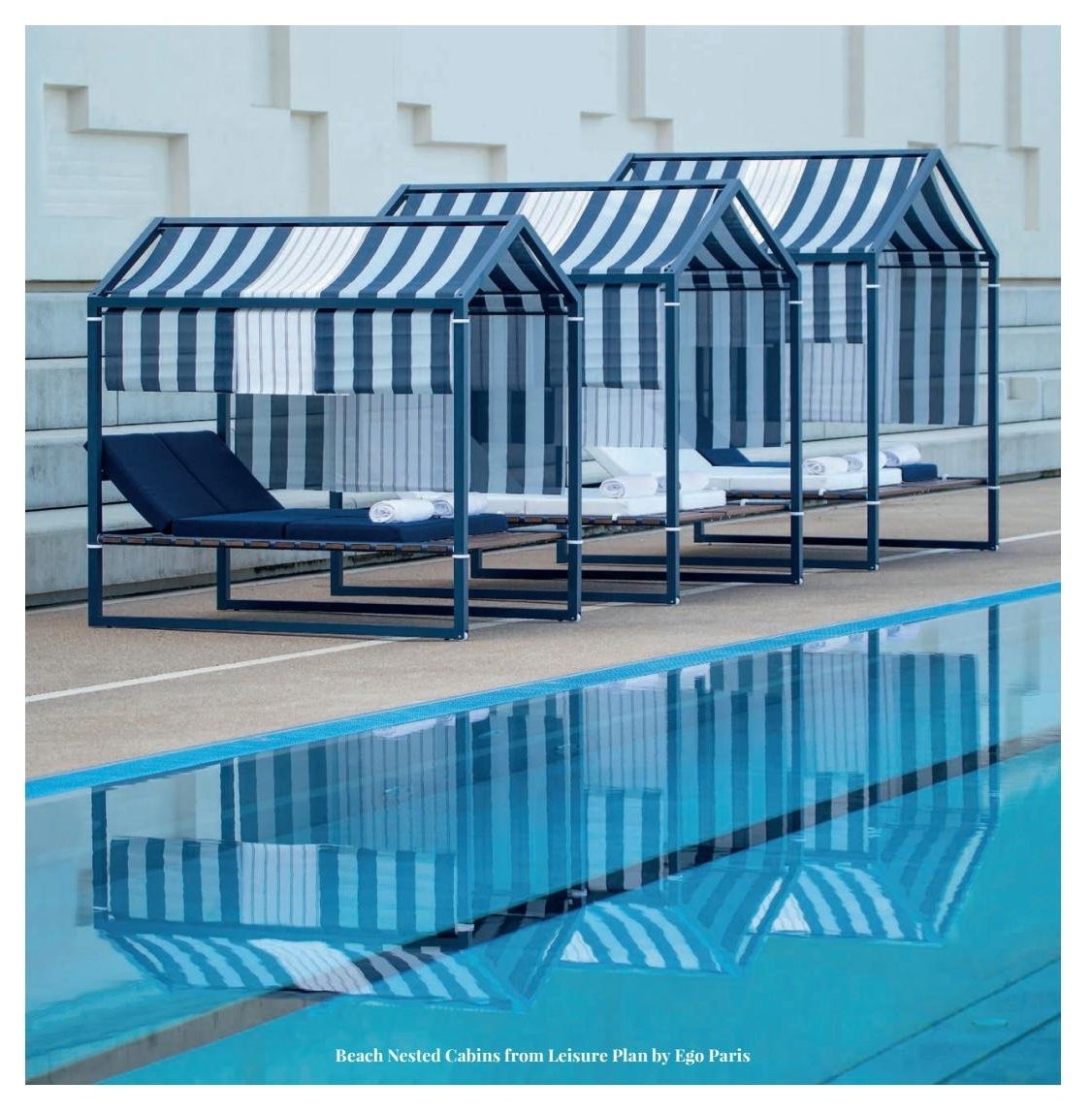 A true contemporary vision of an emblematic waterfront feature, the Biarritz Cabin is a modular and comfortable area which can be conbined with the other four collection pieces or remain on its own. The Biarritz Cabin can be fully customized, Biarritz Nestel Cabin, www.egoparis.com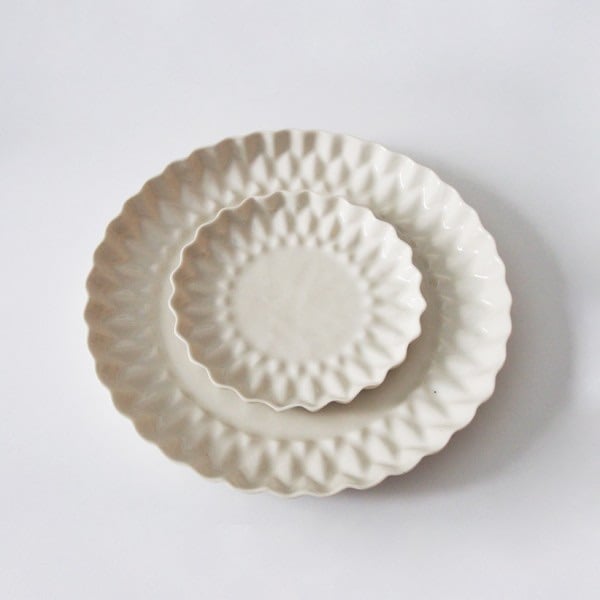 Entertain in seasonal style with this stunning porcelain tableware which is hand molded by Turkish ceramicist Saliha Kartal especially for Simple Life, Eagle Flower Porcelain Dinnerware, from £25, www.simplelifeistanbul.com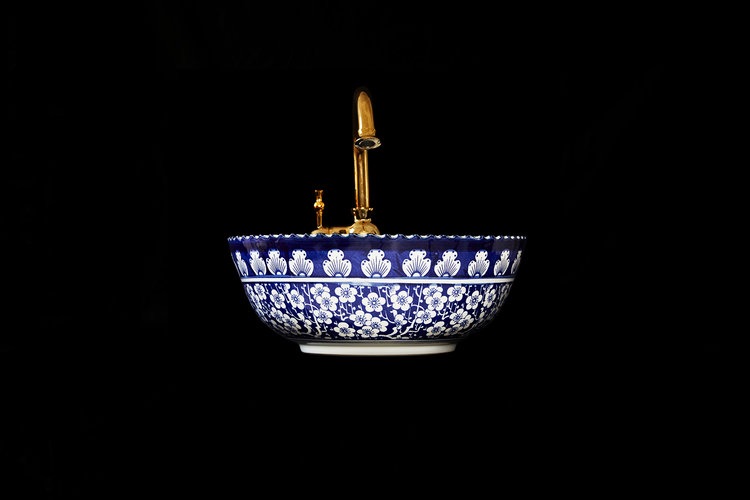 Update your cloakroom and turn it into a 1001 night experience starting with this stunning basin. With the right taps, lighting and wallpaper to match, your guests will never want to leave, Lorelei Basin (brassware not included) £600, www.thelondonbasincompany.com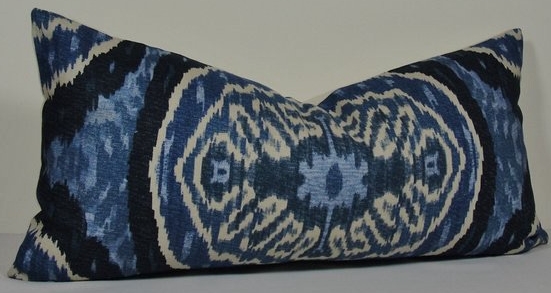 No need to compromise on style if you are looking for a classy cushion on a budget, Long Lumbar Blue Ikat Pillow Cover, £28.19, https://www.etsy.com/uk/listing/152043444/long-lumbar-pillow-cover-blue-ikat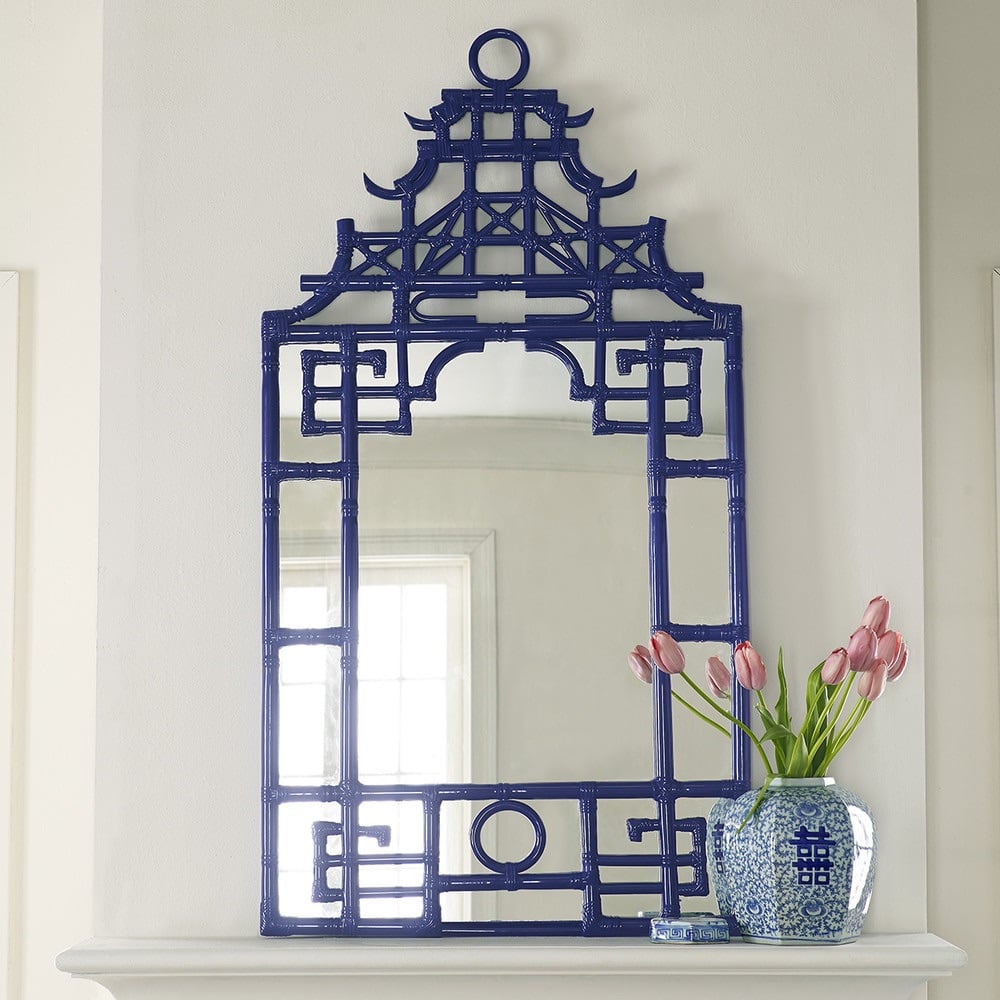 Add a very eye catching decorative asian feature on your wall with this Pagoda shape mirror, Pagoda Mirror, $799, www.wisteria.com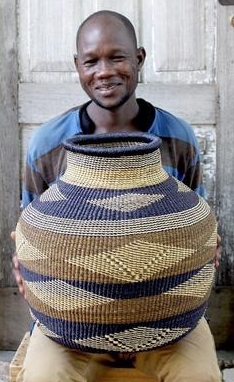 I love this website as it features and introduces all their artisans with their products, so you can see who you are buying your beautiful basket from, www.babatree.com

This decorative tray is hand woven with natural abaca fibres and inlayed with ikat textile flanked by brass handles, Ikat Tray with Brass Handle, £233.07, www.williams-sonoma.com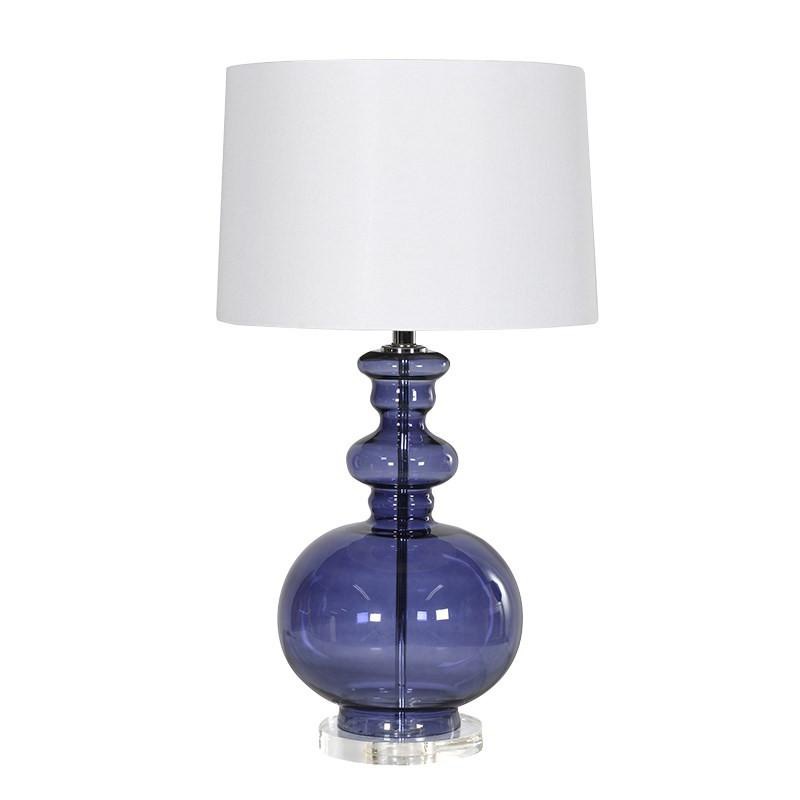 It is difficult to resist this gorgeous glass lamp in a beautiful indigo blue, perfect for this season and well beyond, Indigo Blue Glass Table Lamp, £95, www.decor-us.co.uk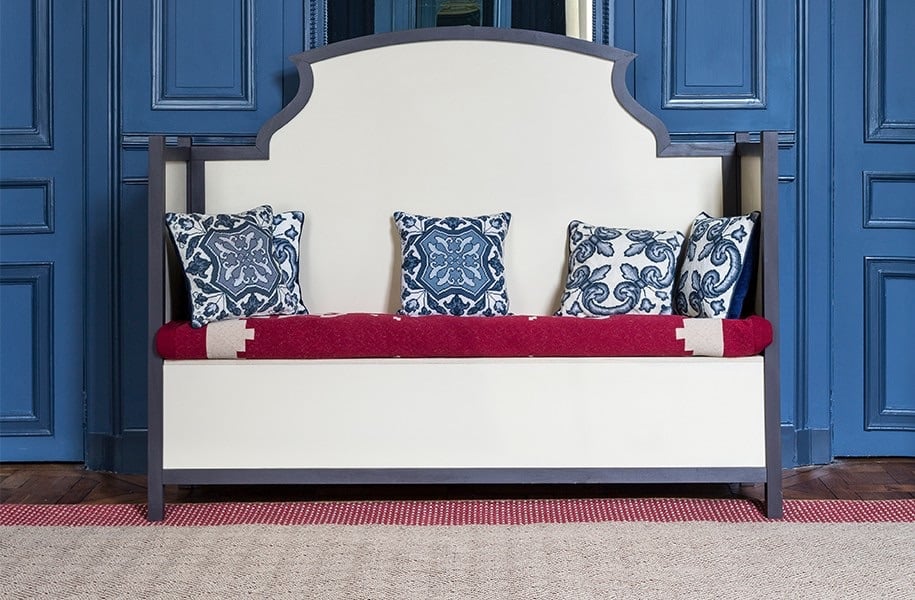 Wether you are proud owner of a Finca or have a home in need of additional seating, this stylish bench will create a wonderful feature, Banc Finca, EUR 1800, www.casalopez.com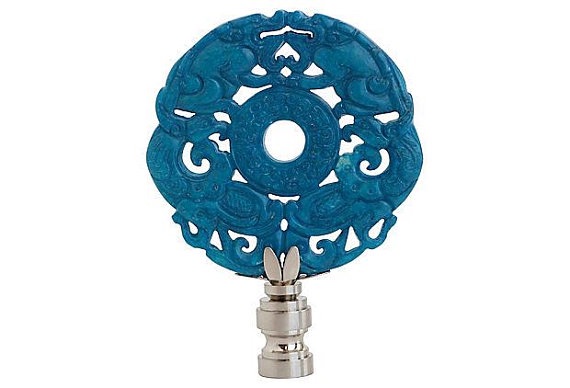 Add a distinctive finishing touch to your table lamp with this designer lamp finial. It would work particularly well on a Chinese ginger jar lamp, Asian Carved Stone Lamp Finial - Cobalt Blue, £50.71, https://www.etsy.com/uk/listing/590452558/asian-carved-stone-lamp-finial-cobalt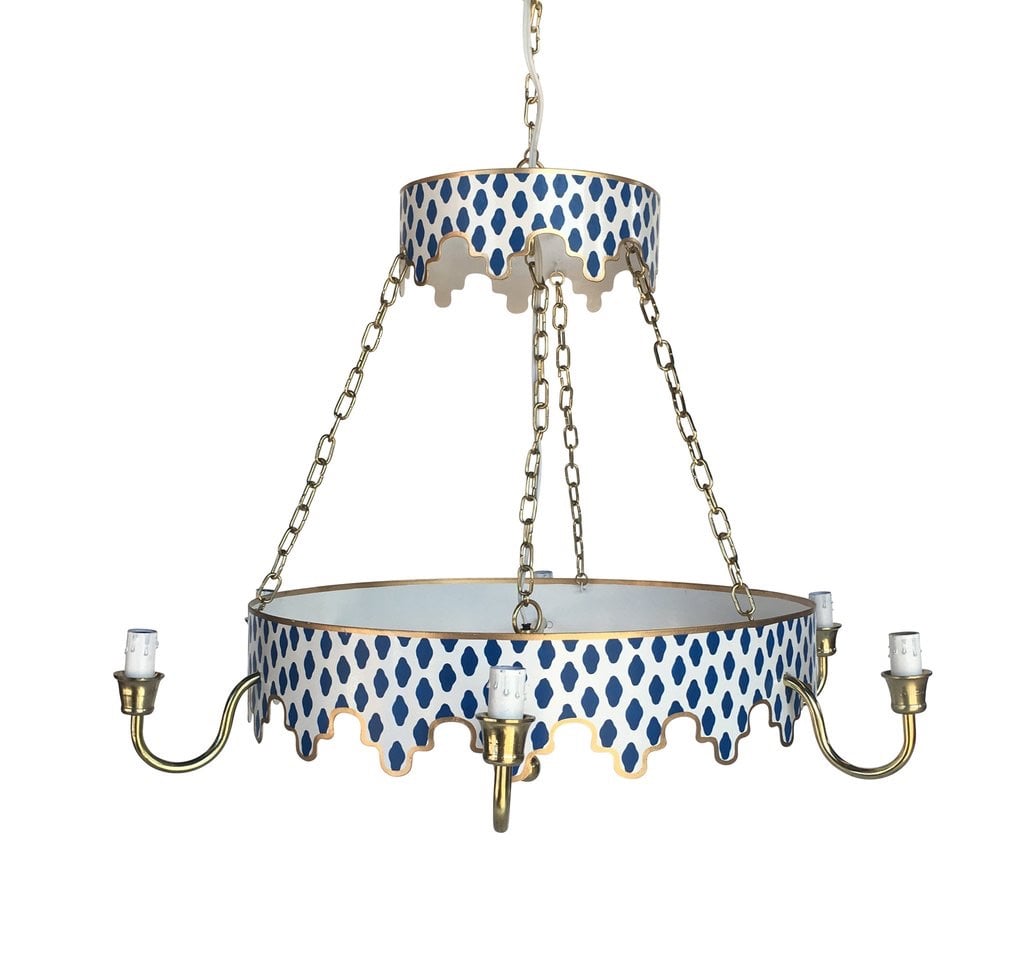 Sold in the US, this two tiered chandelier with hand painted metal coronas offers a lovely alternative to traditional glass chandeliers, Parsi in Navy Chandelier, $785, www.danagibson.com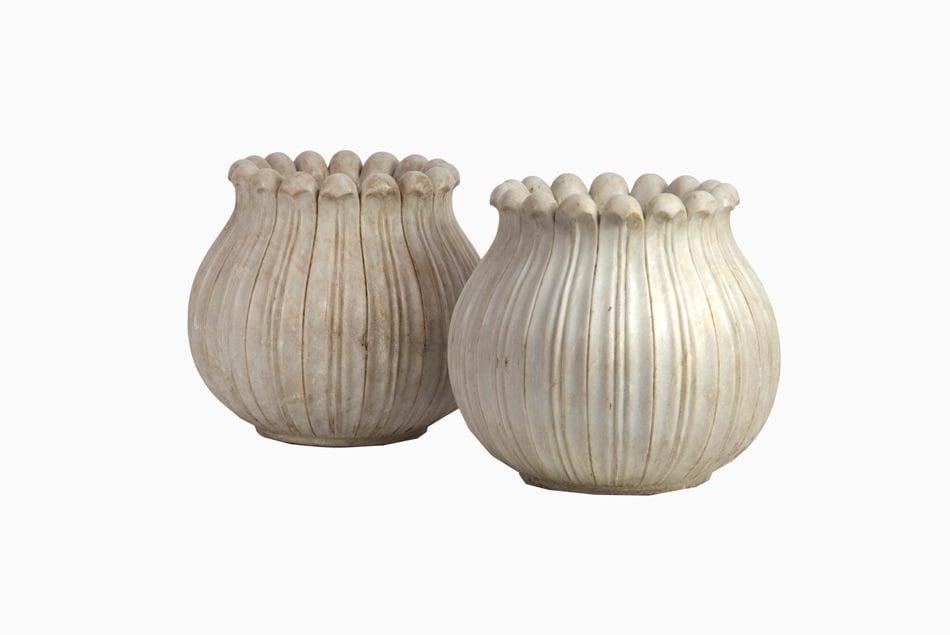 These urns look fantastic with flowers and go well with any interior scheme, Rajasthani Marble Urns, www.rajtentclub.com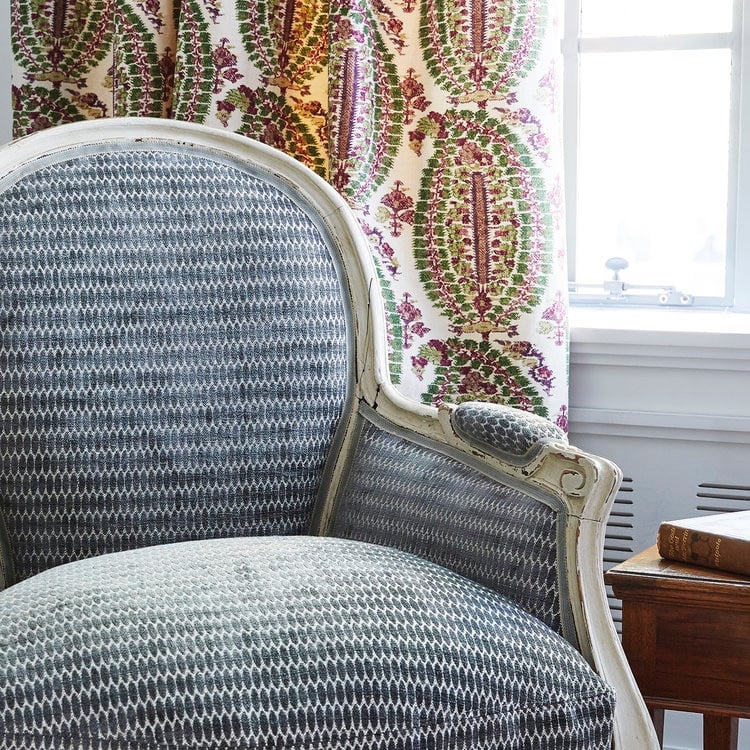 This company produces a wonderful collection of fabric for cushions, curtains and upholstery, www.blithfield.co.uk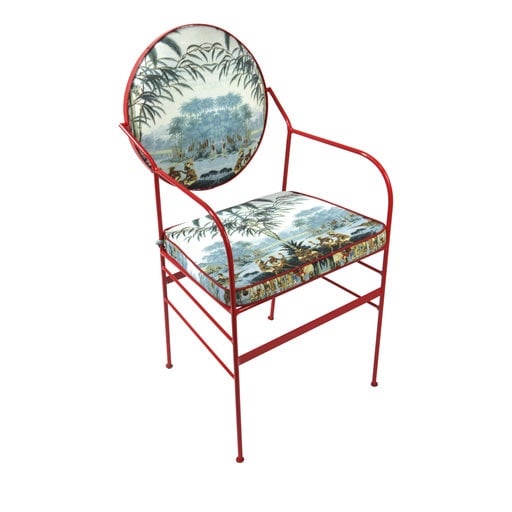 It will be difficult to sit down on this chair, when all one wants to do is look at it and admire its pretty design, Luigina Red Escapes Chair, £500, www.artemest.com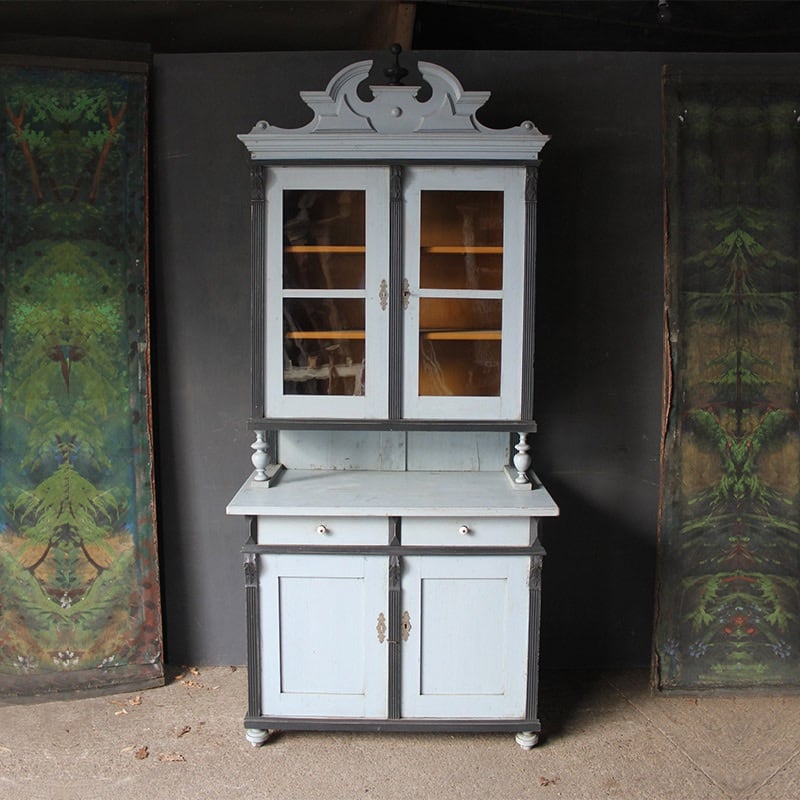 This dresser is a lovely example of a European premier class glazed piece of antique furniture from around 1880, Tall Decorative Dresser in Original Pale Blue, £850, www.johncornallantiques.com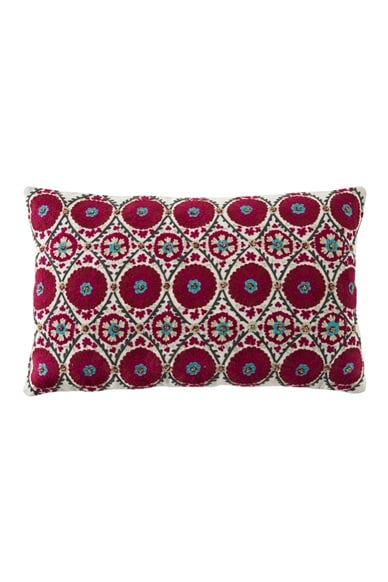 Hand embroided and beautifully designed in India is this eye-catching Suzani cushion, giving your living room a lovely exotic touch, Bukhara Linen Cushion-Beige, £105, www.goodearth.in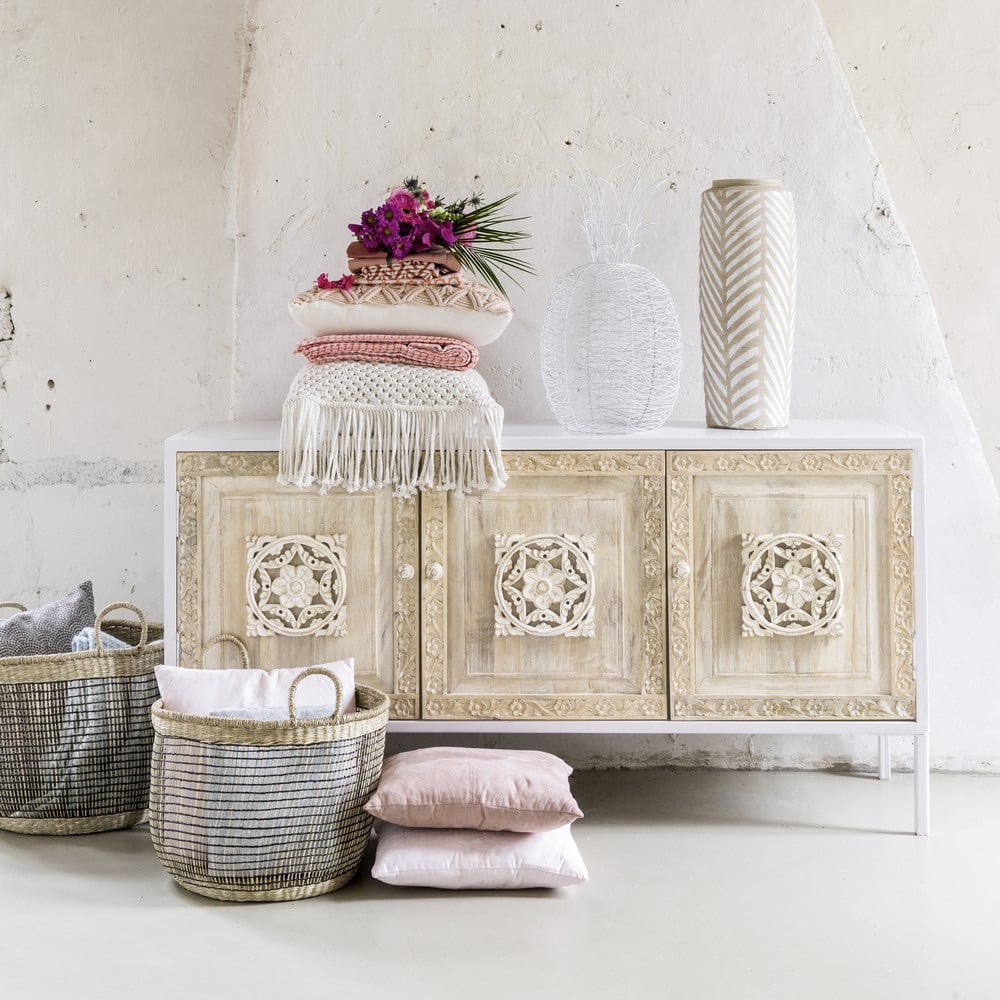 For a fresh summer look, this decorative sideboard would work really well in a summer room or conservatory, White metal and sculpted Manto Wood 3-Door Sideboard, £599, www.maisondumonde.com/uk or EUR 599, www.maisondumonde.com/FR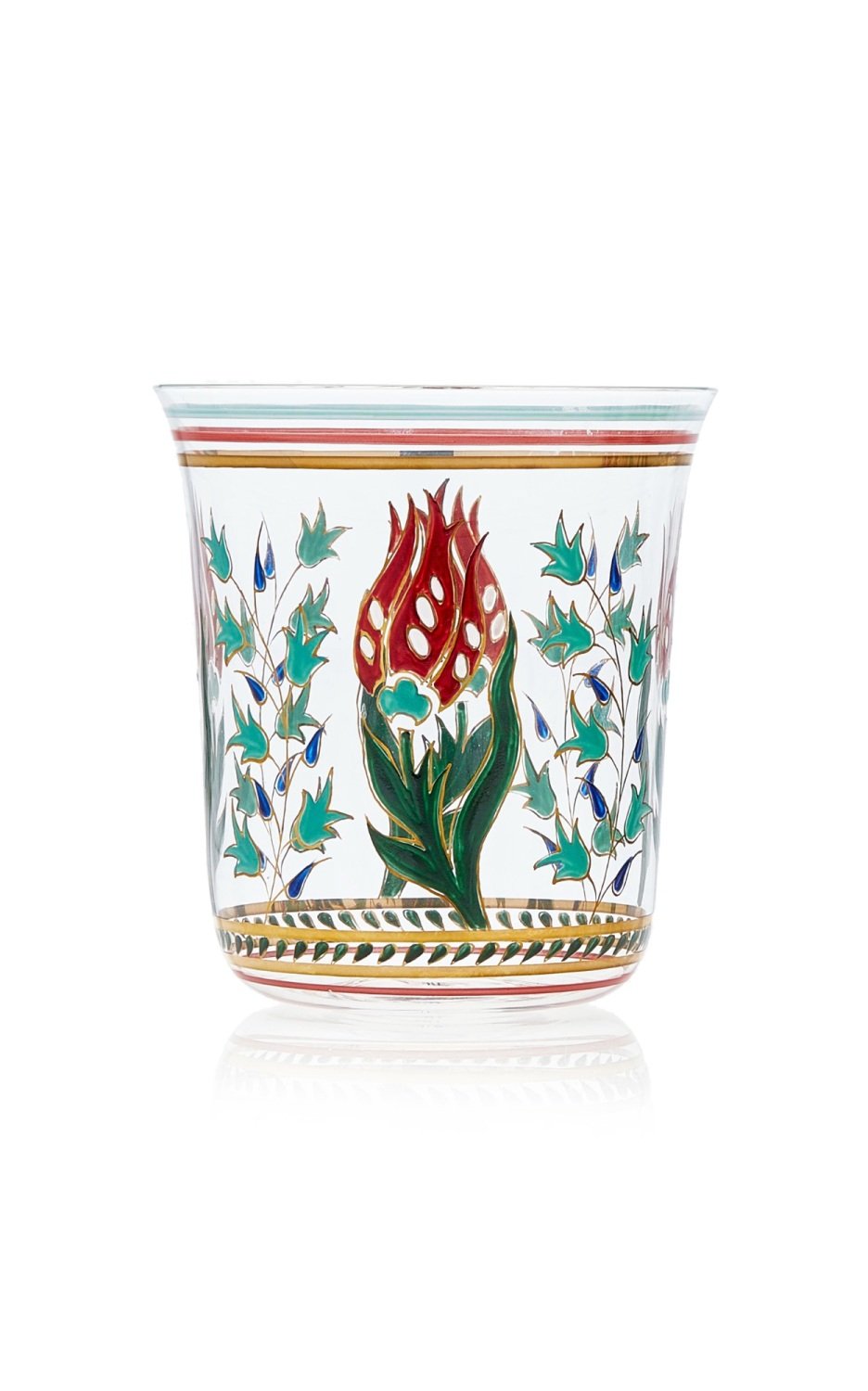 Mouth-blown and hand painted glass, this tumbler which could also double up as a tea light holder, is produced by a family-owned business which has been around for 200 years, Lobbyer Persian No. 1 Handprinted Floral Motif Tumbler, £198, www.modaoperandi.com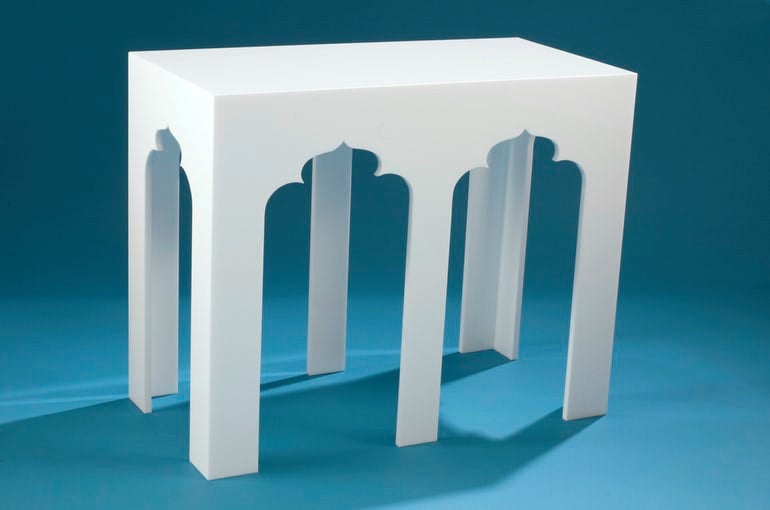 The Double Alexander Table is based on historic designs from India adding an exotic 1001 nights touch. The otherwise clean lines allowing this table to mix well with classic as well as contemporary interiors, Clearly Classic TM Double Alexander Table, www.deringhall.com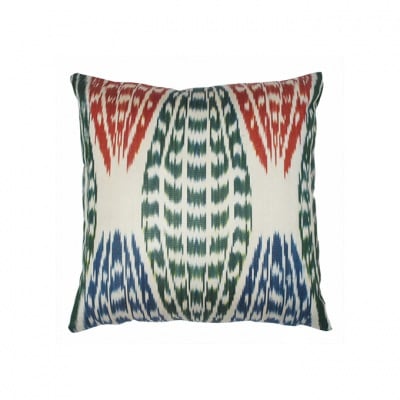 Featuring vibrant colours and a classic ottoman design, this cushion adds a very chic finishing touch to your interior, Ikat pillow Flowerbud, EUR 65, www.decochezmoi.com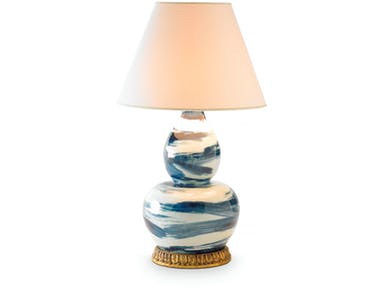 Artistic brush strokes don't just have to be limited to canvas as this very decorative table lamp is best proof, Brush Stroke Lamp Blue, Bunny Williams Home via www.leejofa.com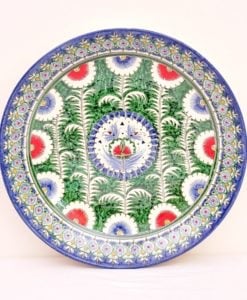 This large Turkish serving plate adds a lovely touch of colour when entertaining your guests, Dandelion ceramic decorative dish, $24, www.alesouk.com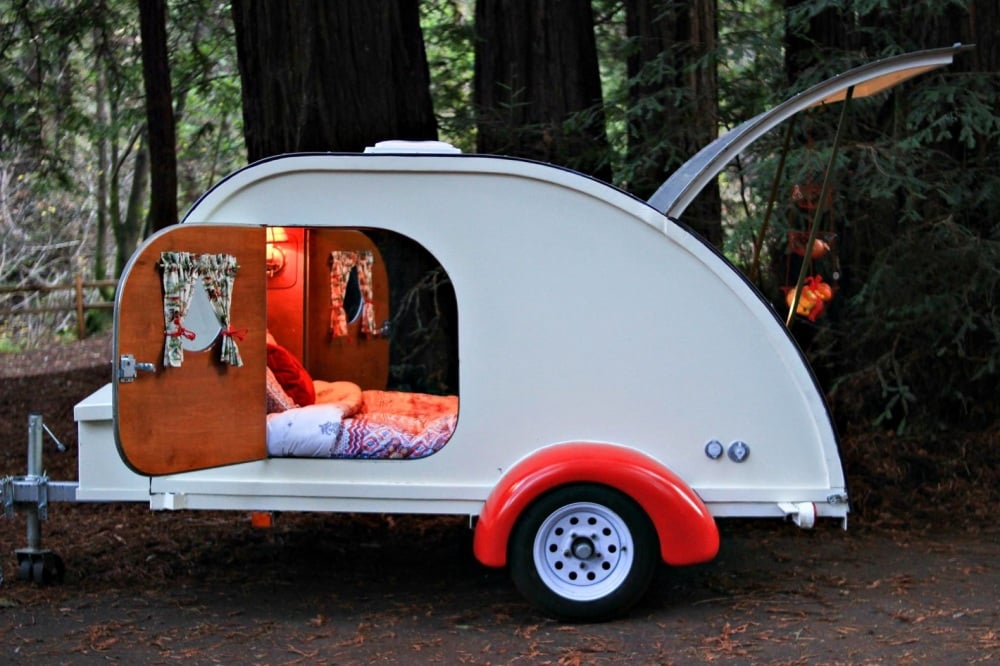 For those with a spirit of adventure, this rather original 'campervan' has a very cozy and compact design using excellent quality material, It can be hired for trips through the Canadian wilderness or can be ordered via the Californian based company, Camp Weathered, [email protected] and www.dwell.com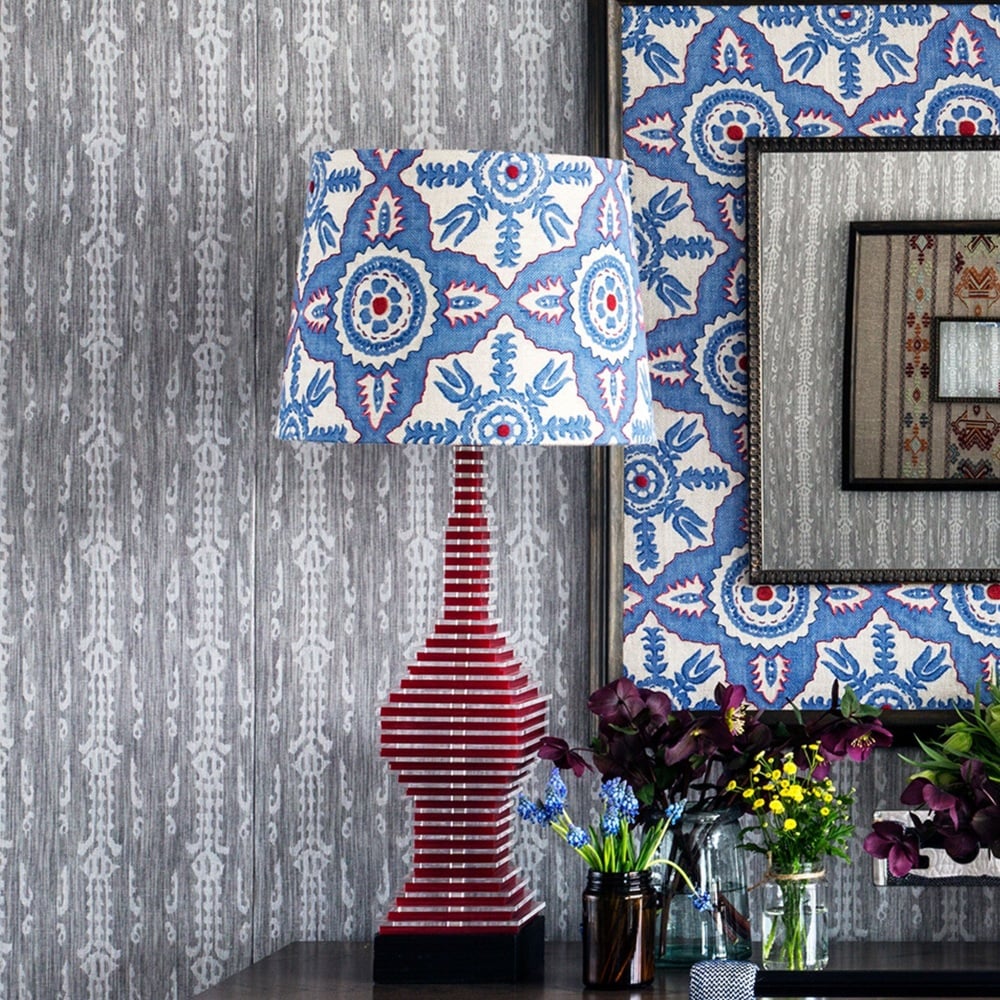 Blithfield is amongst my favourite UK fabric companies offering lovely collections for cushions, curtains and furniture as well supplying lampshades in some of their designs. Blithfield Rossmore Indigo Lampshade, £250, finecellwork.co.uk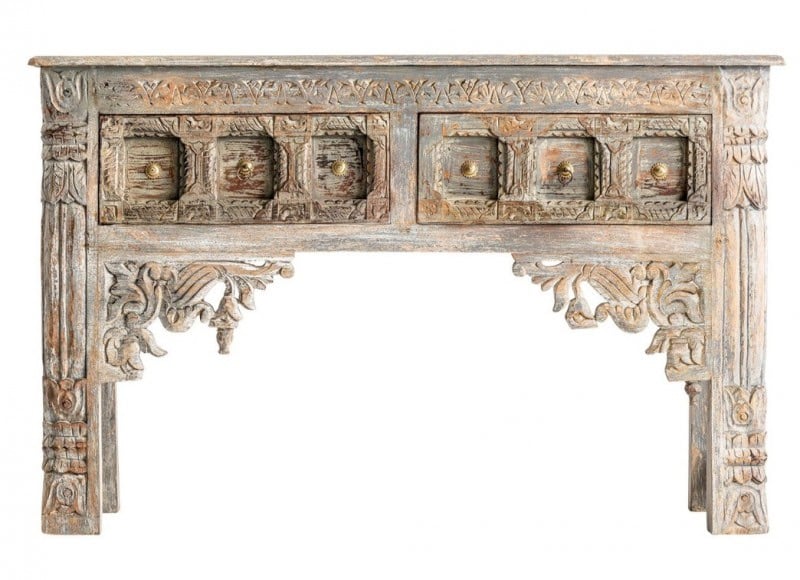 Give your interior a touch of the Orient with this very ornate console table, Console orientale bois de mange marron antique Indal, EUR 982.75, www.lestendances.fr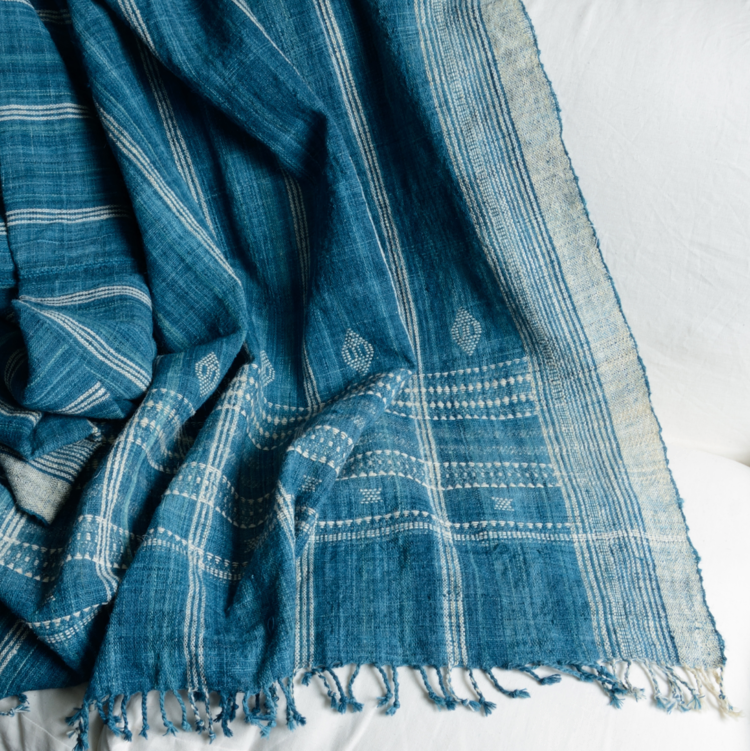 Add some understated colour to your sofa or bed with this cool looking throw which can also be used as a curtain, Blue Woven Curtainthrow, www.pennymorrison.com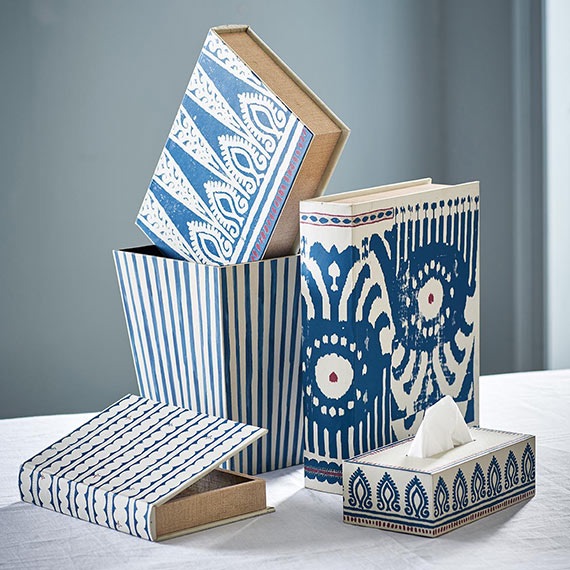 No need to hide your trinkets and documents in ugly containers, when you can store them in this very decorative set of boxes, Indium Box Files (Set of 3), £46, www.oka.com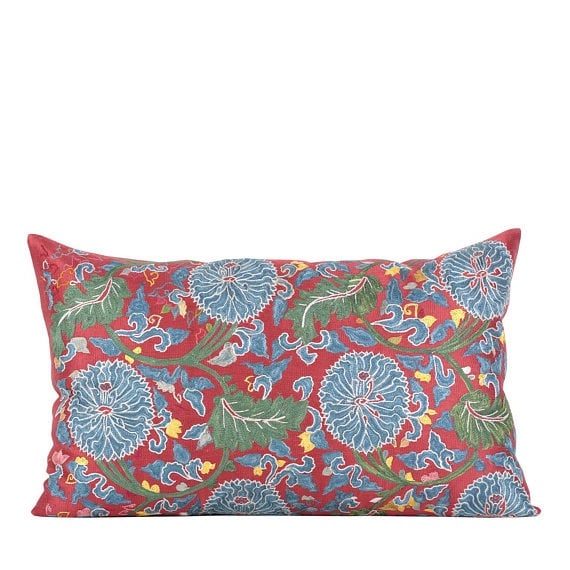 Looking at the lovely hand embroiled finish of this gorgeous Uzbek cushion and the vibrant colours, it is hard to resist owning one of these myself, Suzani Embroided Pillow Cover, £74.39, https://www.etsy.com/uk/listing/578150989/19-x-30-pillow-cover-suzani-pillow?ref=shop_home_active_20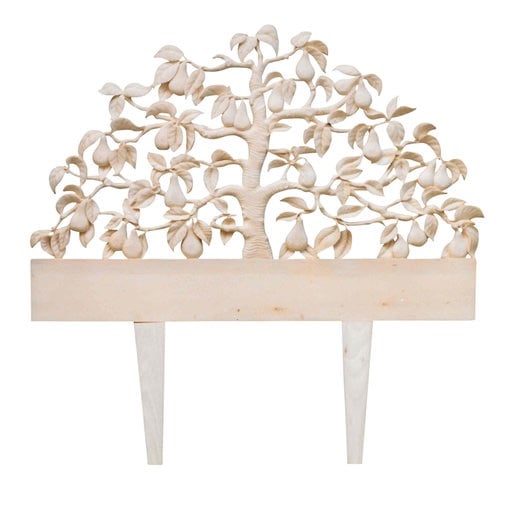 This tree will offer a dramatic backdrop each day when retiring to bed, Daniele Nencioni Majestic Carved Wood Headboard, £5210, www.artemist.com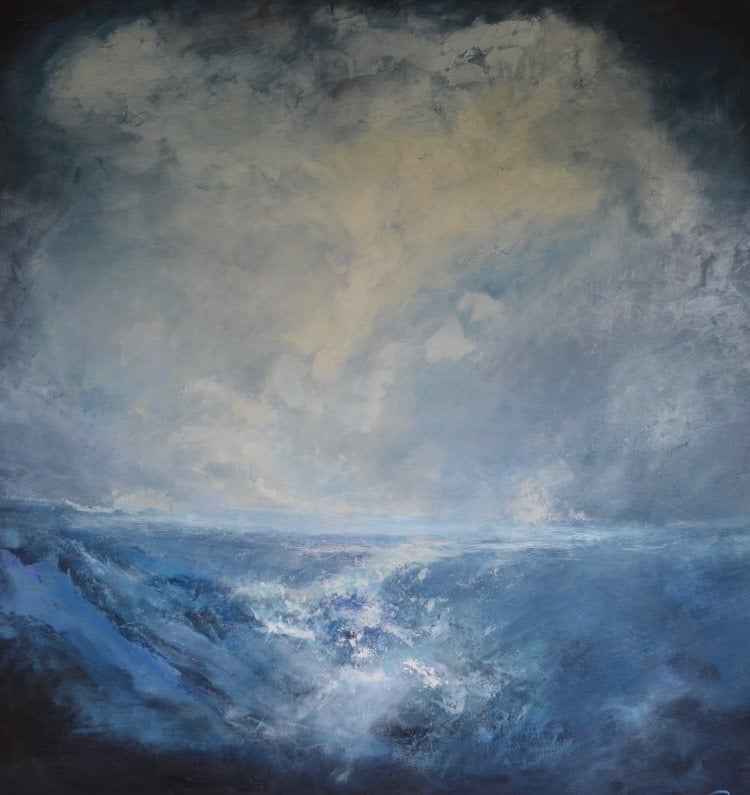 Absolutely stunning is this painting by one of my favourite Bath Artist, Emma Rose. Emma's paintings are sold as prints as well as originals. She also takes commissions Turner's Sea, www.emmaroseartwork.com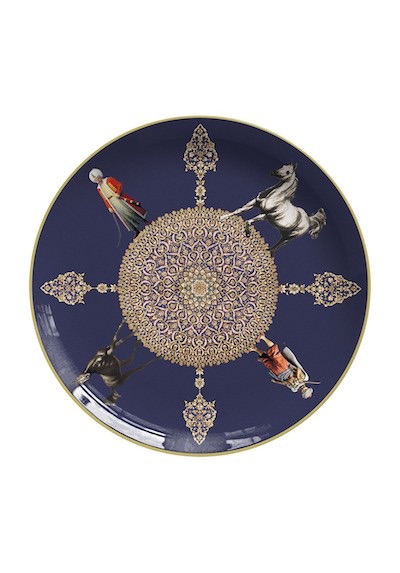 Add some spice to entertaining and serve your canape on this very eye-catching moorish design plate, Vito Nesta Porcelein Constantinopoli Plate COST7, EUR 75, www.les-ottomans.com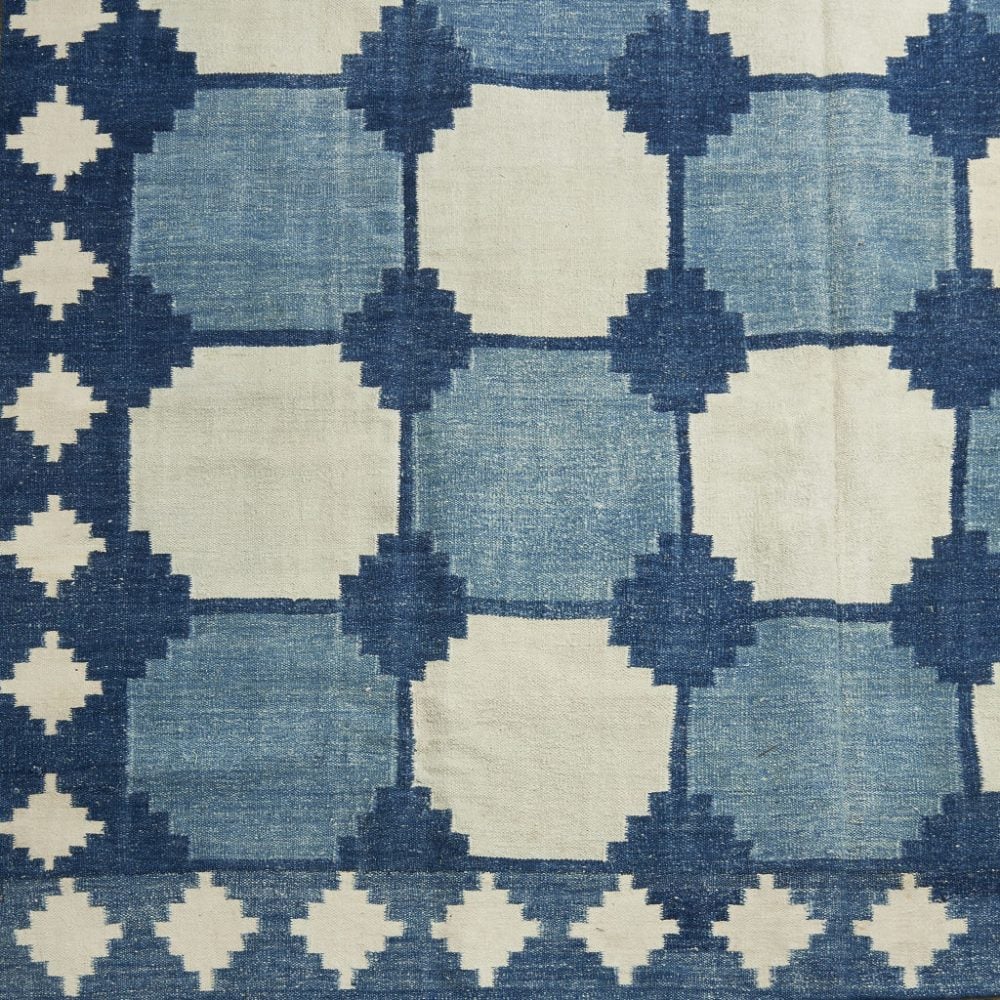 Give your floor a seasonal makeover with this very cool looking rug, Blue & White Tile Dhurrie Rug (D1022), www.guinevere.co.uk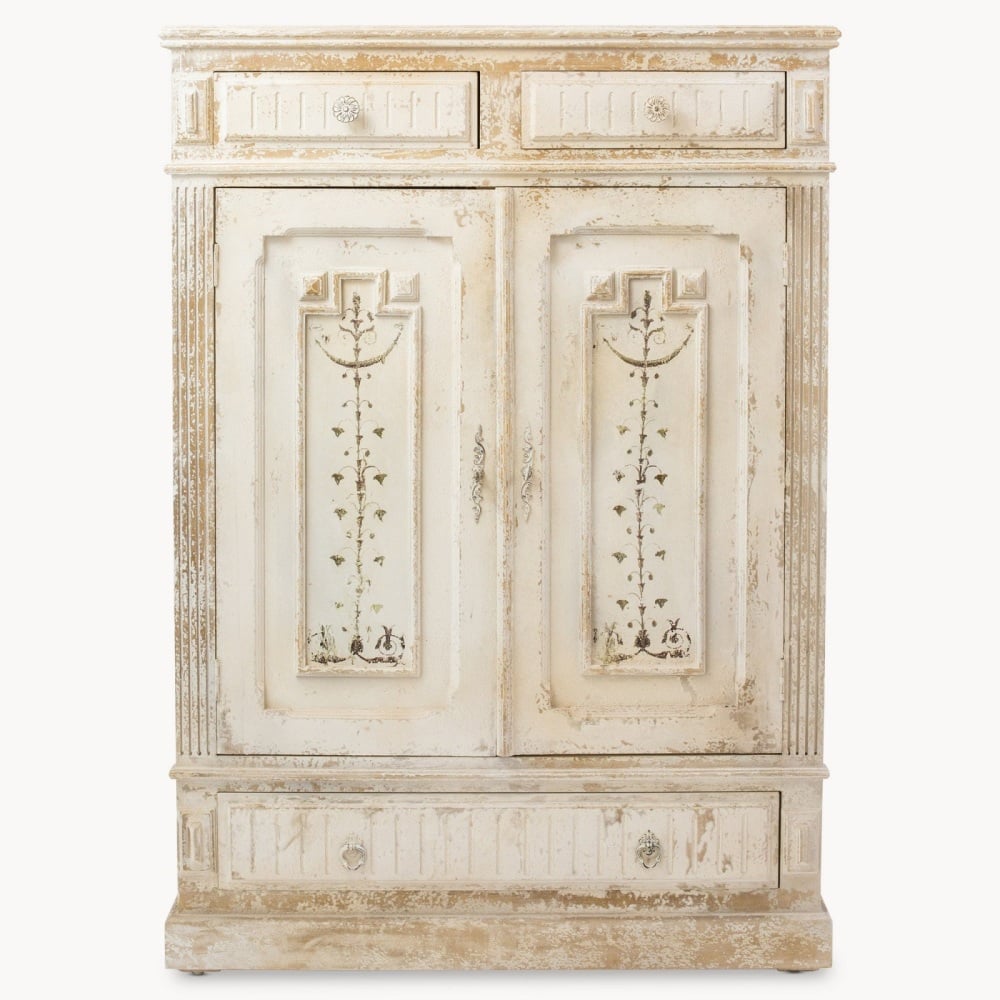 This lovely cabinet has a real French vintage feel about it and is a perfect piece of furniture for all your linen and clothes, Closely 2 Door Cabinet, £749, www.allisiasattic.co.uk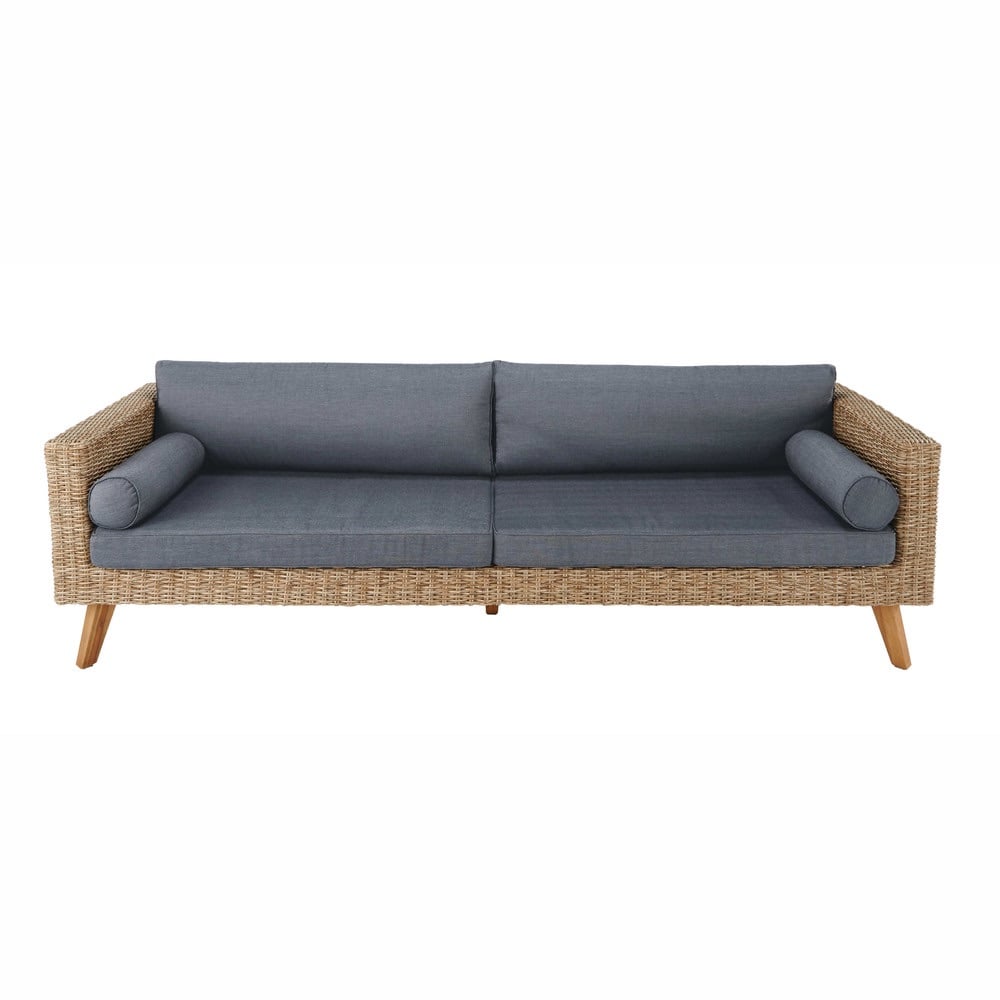 This stylish retro outdoor sofa would feel just as home indoors, Feroe 3/4 Seater Wicker and Canvas Garden Sofa, £787.50, www.maisondumonde.com/UK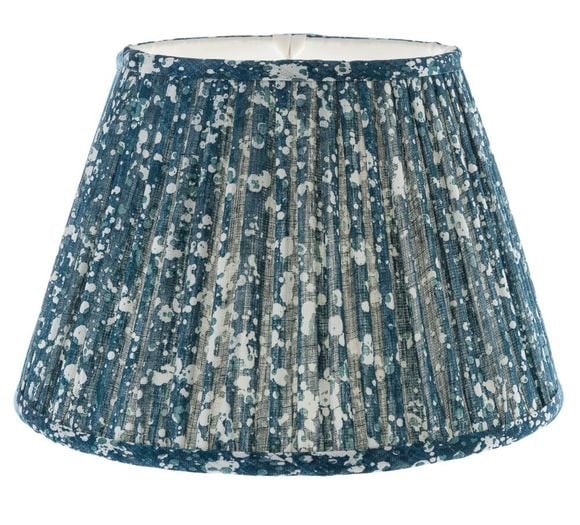 If your old lampshades are looking rather tired, why not replace it for this very timeless gathered linen shade, Gathered Berwyn Blue Quarz Light Linen Shade, different sizes from £80, www.fermoie.com

This beautiful woven sari border ribbon would double up as a very decorative finishing touch on cushions or lampshades, Red, Gold and Green Peacock Sari Border Ribbon, £4.31 per Meter, taramar via www.etsy.com/uk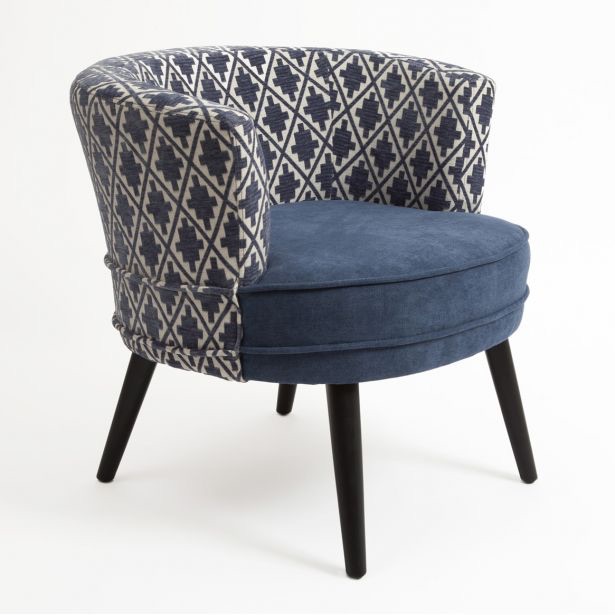 For additional seating on a budget, this little chair would be a super choice, Fauteuil Cabriolet, EUR 249, www.pierimport.com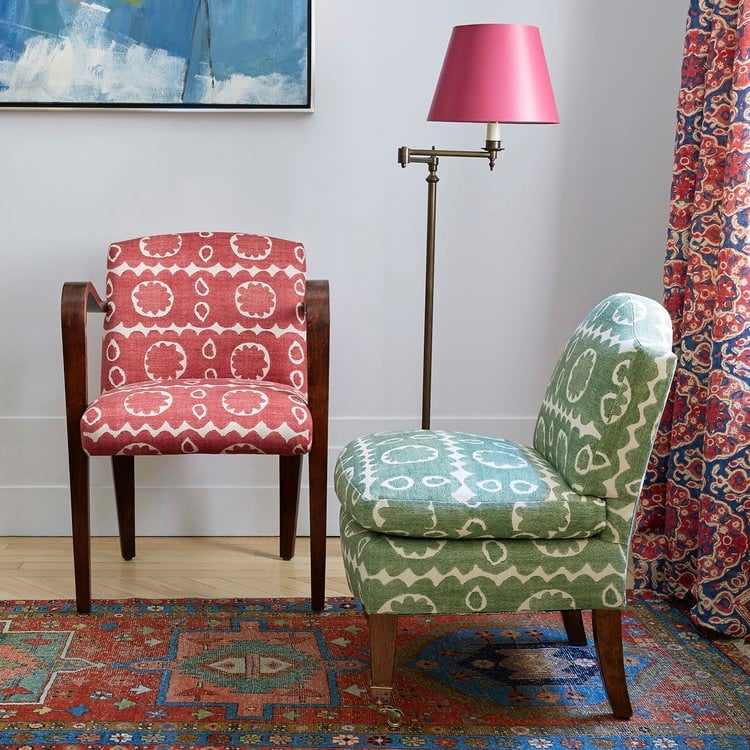 Wether classic, contemporary or retro, this very versatile fabric looks stunning on a variety of furniture, Osbourne in Red and Green, www.blithfield.co.uk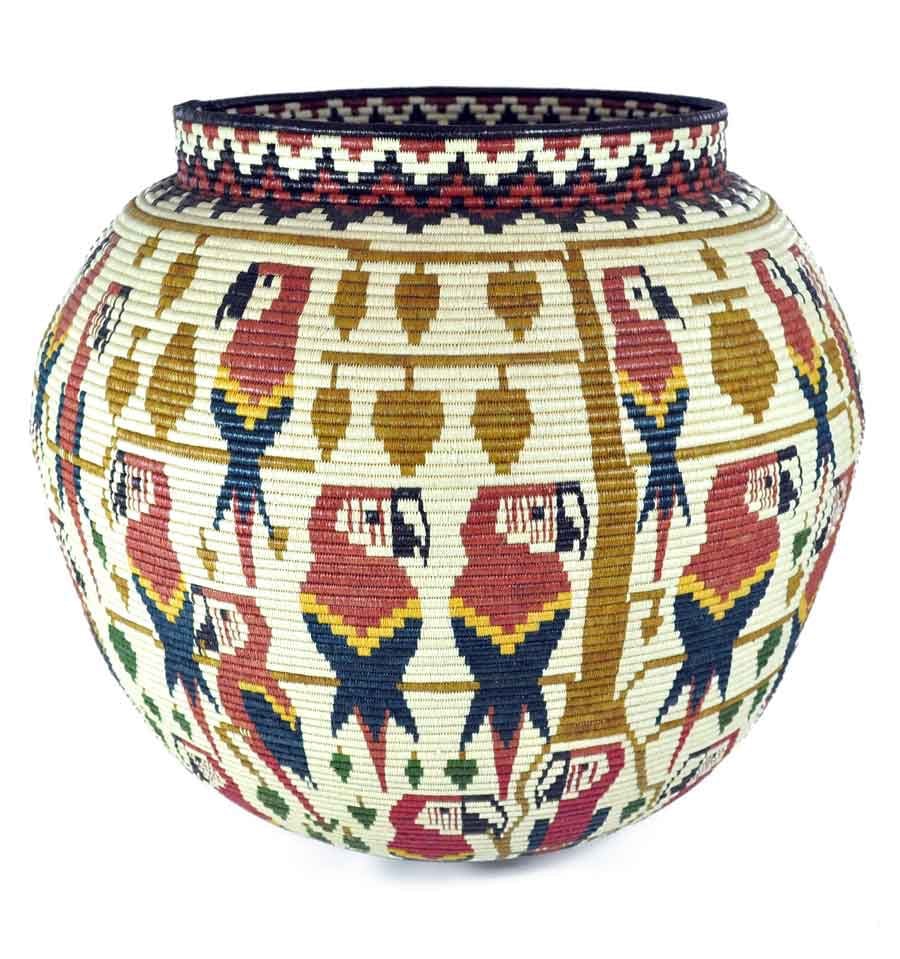 Involving a huge amount of work and very skilled craftsmanship, these stunning hand crafted vases don't come cheap but will add a very luxurious and decorative splash of colour to your living space, Wounan Woven Perched Basket / Macaws, $2600, www.rainforestbaskets.com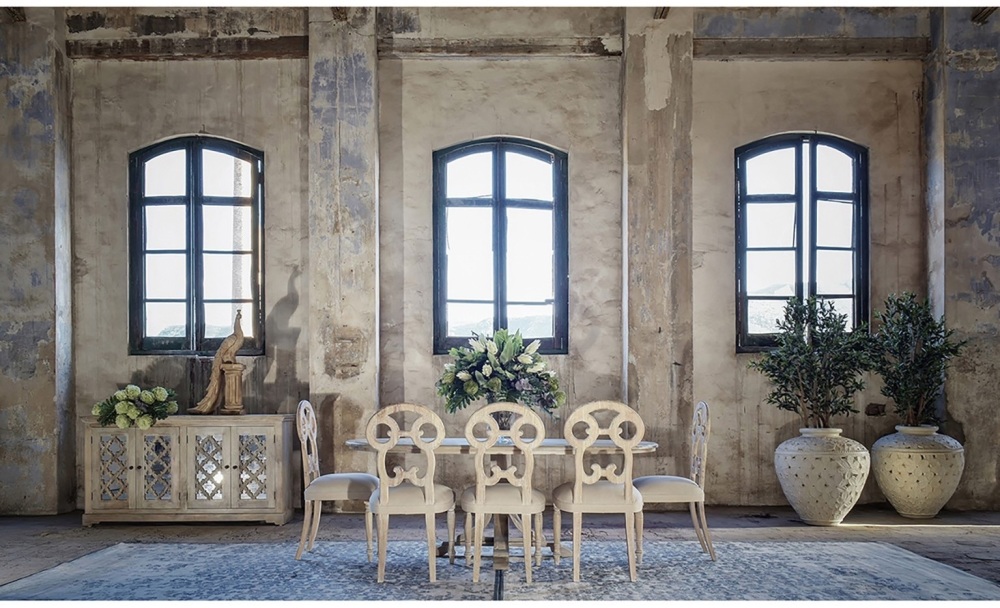 As far as dining chairs go, this is a very nice choice. I love the carved back which is a new take on the traditional Biedermeier 'ancester', Chaise Classic Bois de Mindi Naturel Sabri, EUR 655.60 (for a set of 2 chairs), www.leastendances.fr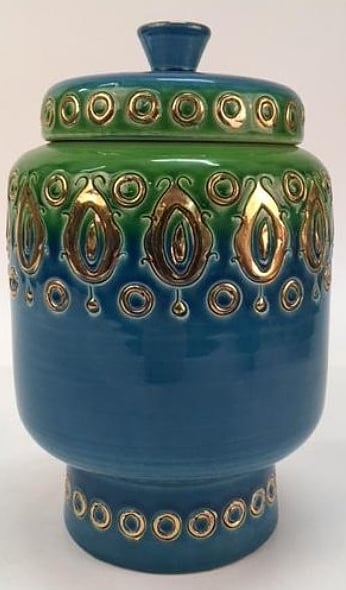 Add a seasonal vintage touch to your interior with this unusual 1960's ceramic Jar, Vintage Rosenthal Netter Lidded Jar Italy 1960's, https://www.etsy.com/uk/listing/600669713/vintage-rosenthal-netter-lidded-jar
For lovers of all things oriental, this cupboard is a super choice for additional storage, buffet oriental 2 Portes Zaidith, EUR 792, www.lestendances.fr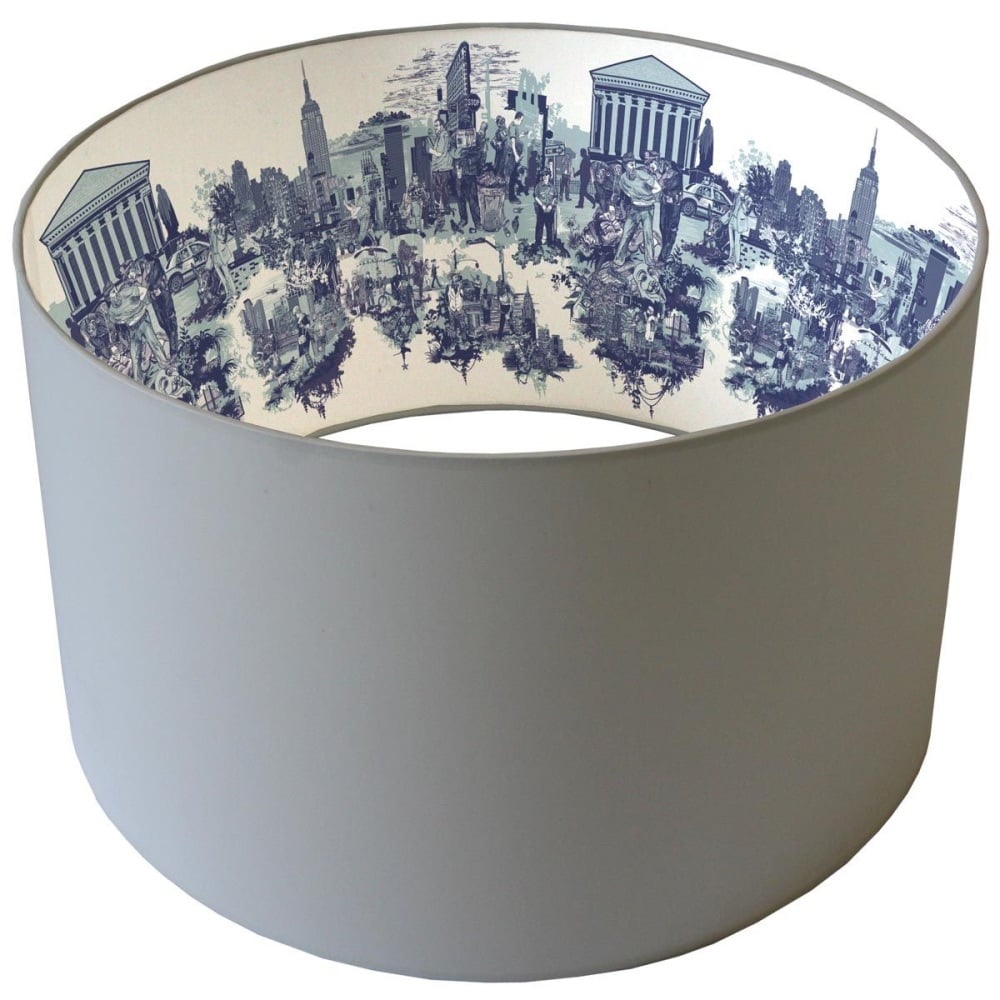 Minimalist from the outside and quite the opposite once the shade is lit, allowing you to enjoy the sites of New York which becomes visible, New York City Toile Lampshade, www.timorousbeasties.com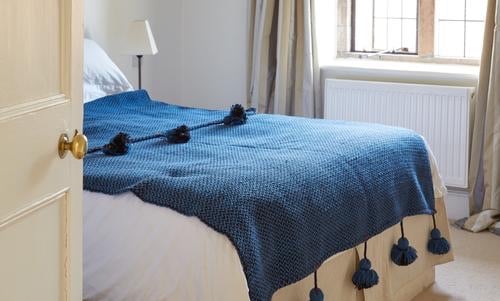 This company is quite small but sells absolutely gorgeous products which are well researched and of super quality, such as this gorgeous throw, Zohra Medium Blue, £150, www.cheskie.co.uk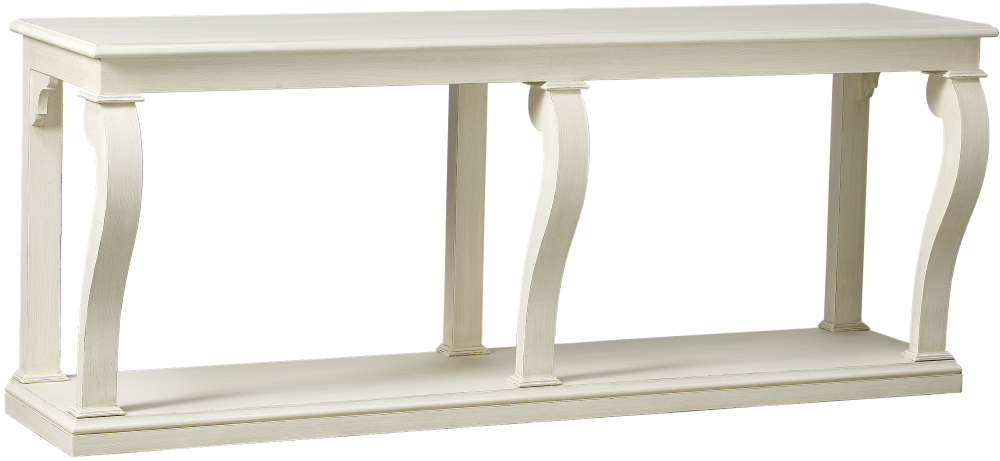 I love the simple yet classic shape if this French console table. If this colour isn't right, it can be supplied in 9 different colour ways. Mis en Demeure, for quotes and orders please contact www.browellinteriors.com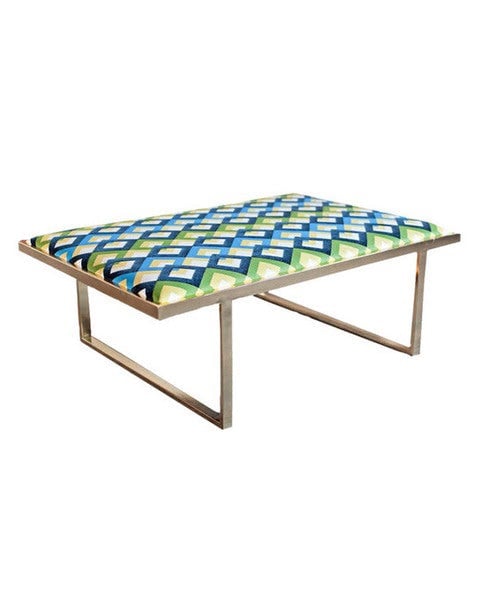 The colour pattern on this stool / coffee table is absolutely super for a summer room or conservatory, Kelly Coffee Table, $1995, www.deringhall.com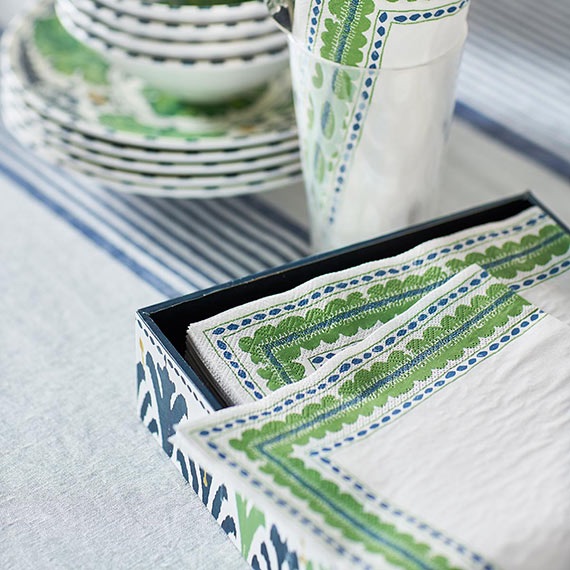 This is the first napkin holder I would consider buying. Lovely pattern, gorgeous colours and napkins to match, Isatis Paper Napkin Holder Set of 40 & Box, £25, www.oka.com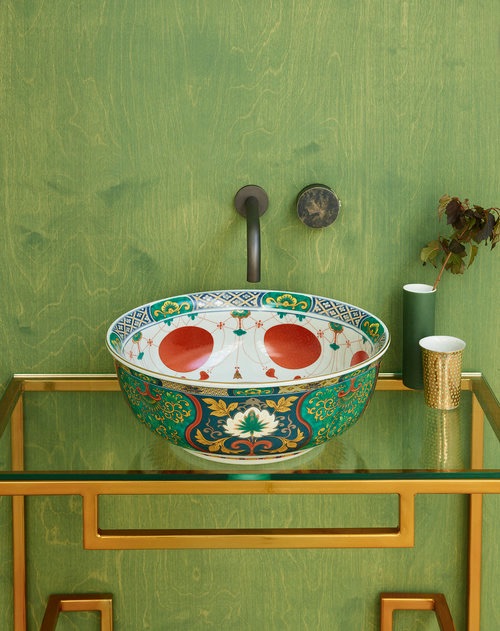 If you are in need of a little bit of colour therapy, which not start with bathroom or cloakroom and treat yourself to this rather splendid Basin, Adriana Porcelain Basin, £850 (Tap not included), www.londonbasincompany.com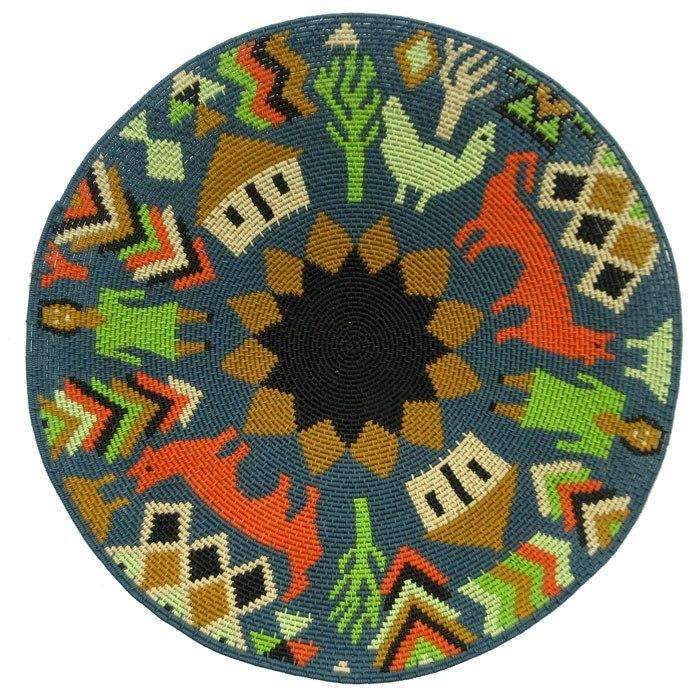 Made from telephone wire wrapped in the traditional coil method around a rigid hardwire, these baskets can only be made by the most experienced weavers, Ananse Village, Zulu Telephone Wire No 46, $295, www.anansevillage.com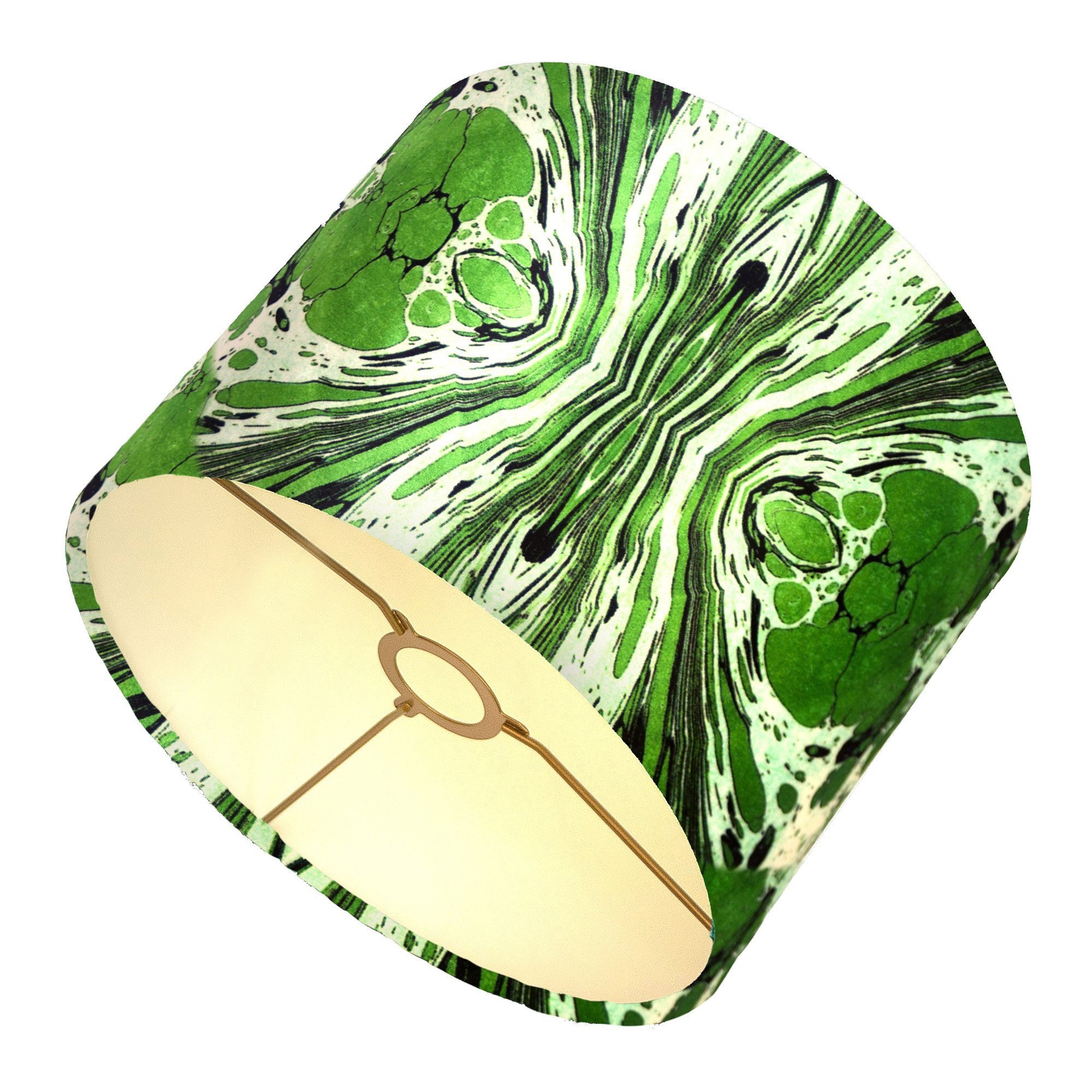 This deliciously heavy and lush velvet fabric displays an unusual and quirky design reminding me of the days when I was admiring the pattern shown on my toy kaleidoscope. As lampshade, it will make a very visible statement but looks equally fetching as a cushion on your sofa, Green Fantasy Kaleidoscope Marbled Velvet Lampshade (available in multiple colours), £155, www.susi-bellamy.com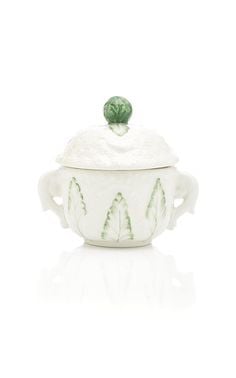 This limited edition handprinted earthward sugar bowl by Cabana is part of a complete set and would add a refreshing touch to summer entertaining, Ortaggi Sugar Bowl, £108, www.modaoperandi.com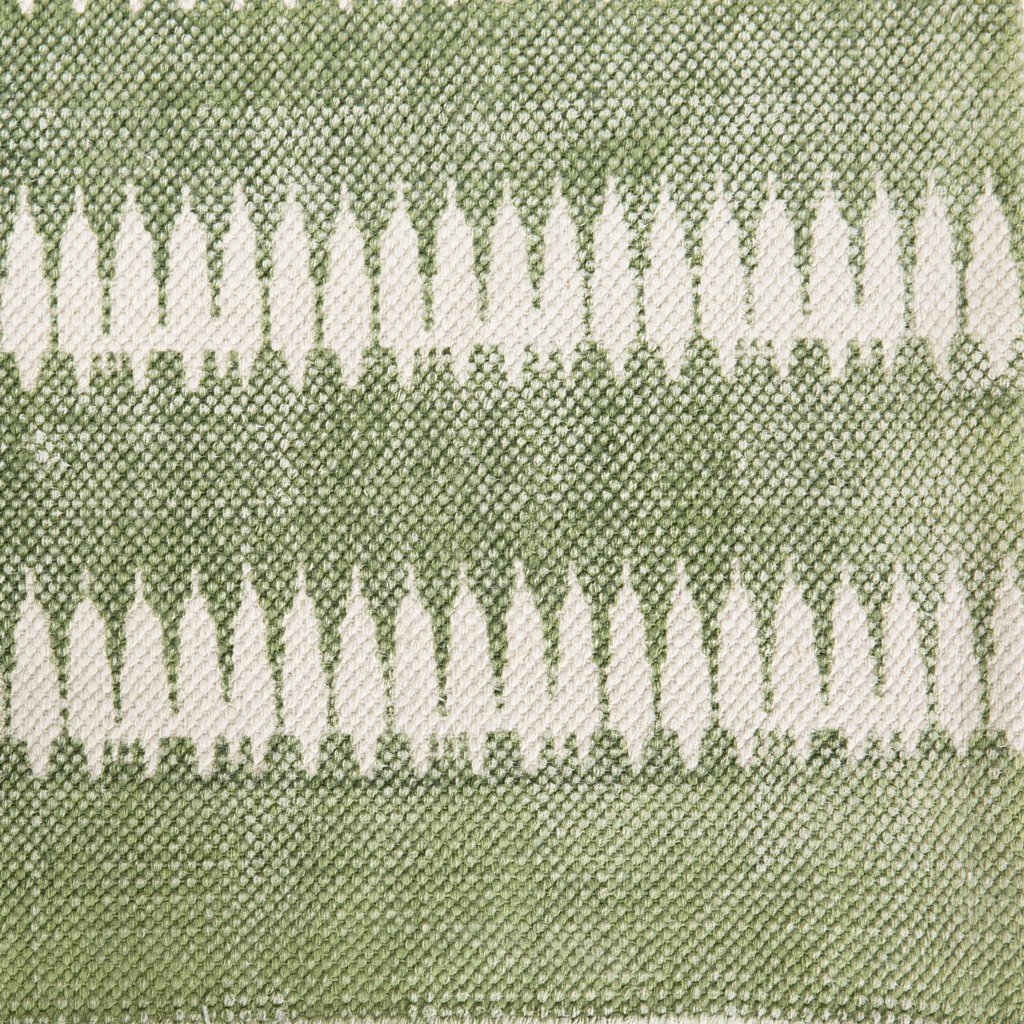 Treat your floor to a fresh look with this cool rug, Printed Cotton Rug Green, £150 (other colours available) www.birdiefortescue.co.uk.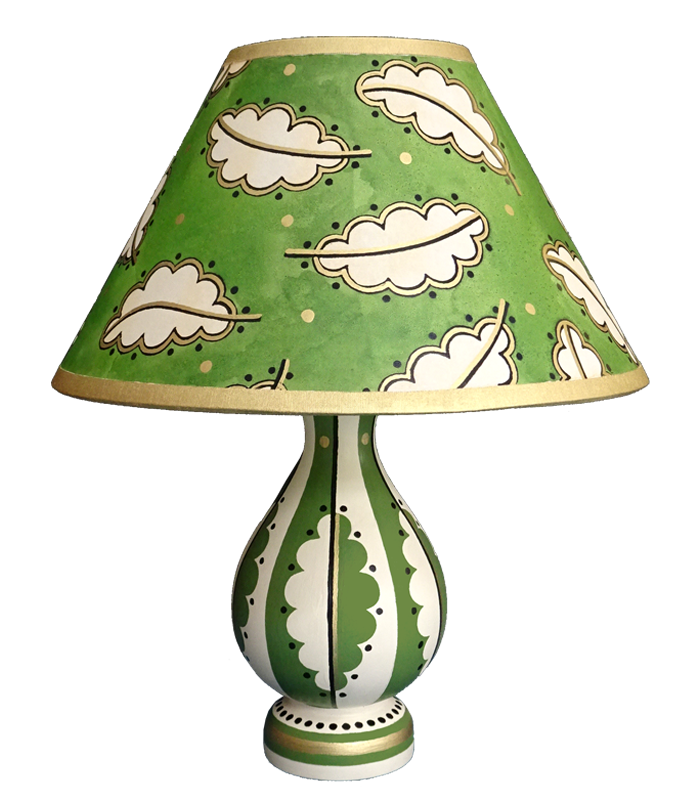 No need to agonise over the right shade for the right lamp with this very colourful stripe and leaf lamp plus matching shade, Green Gold Oak Leaf Vase Lamp, £110, www.cressidabell.co.uk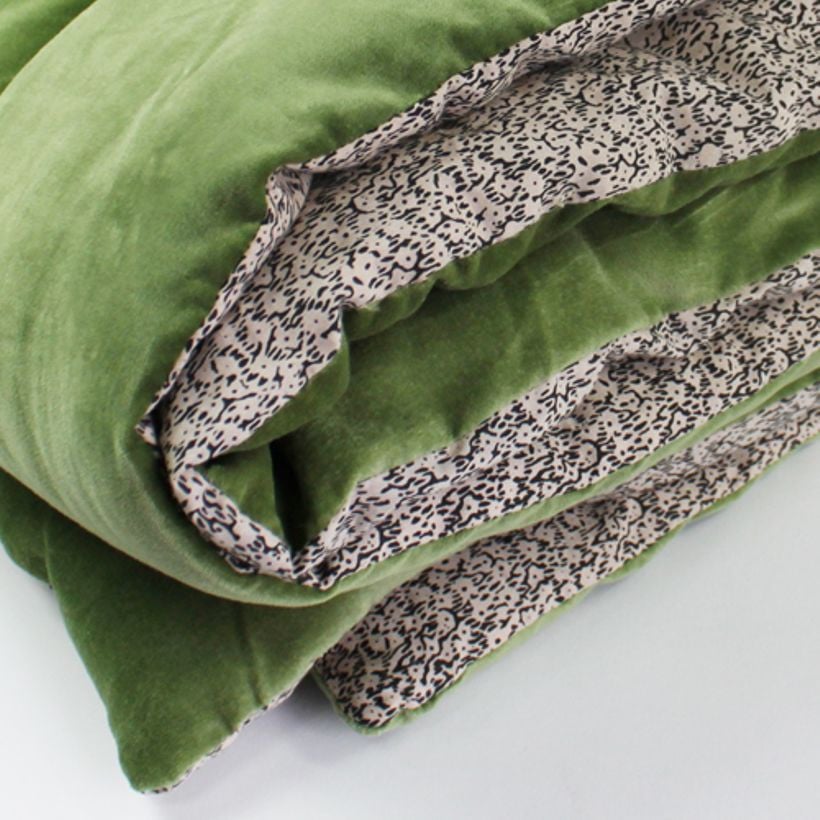 Give your bed a refreshing makeover with this bright green throw, Tosca Velvet Throw Green, £127, https://www.houzz.co.uk/product/97617279-tosca-velvet-throw-green-country-throws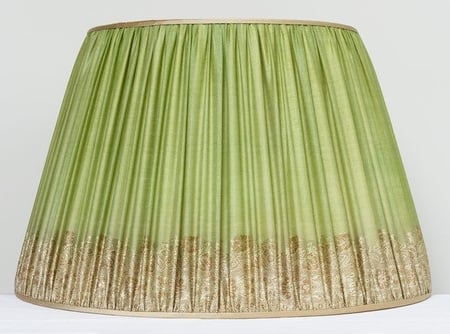 Add a little luxury touch to your living room with this beautifully hand gathered vintage silk lampshade, Large Green Golden Shade, £320, www.ecom.wix.com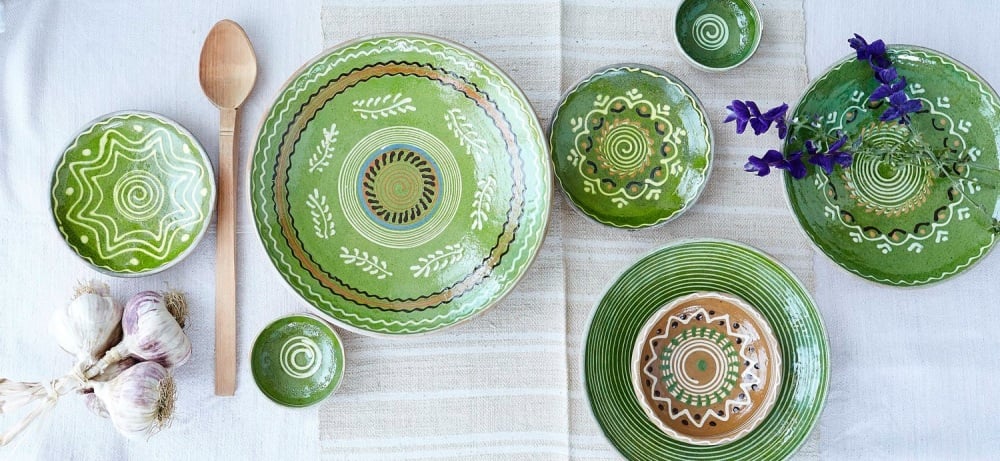 Who can resist this bright and pretty pottery dinner service when entertaining this summer, www.wattleandpot.com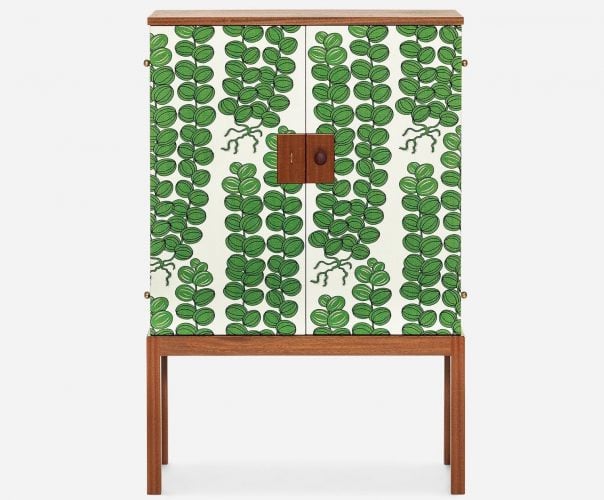 Swedish brand Svenskt Tenn is bursting with colourful and unusual designs, and is praised for mixing modern and classic together in a way that isn't too 'hard or unfeeling', Cabinet 522, EUR 8200, www.svenskttenn.se/en/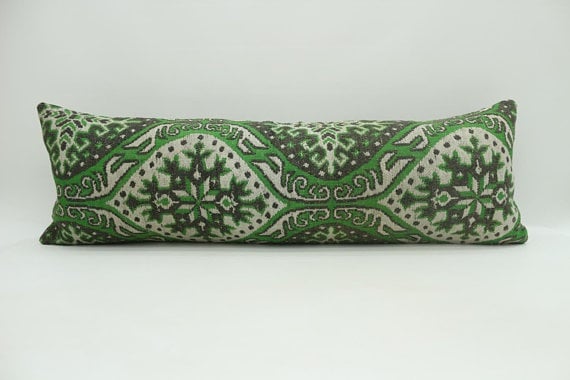 This Turkish bolster cushion is a perfect size for a larger sofa or space in need of sprucing up, Long Lumbar Kilim Pillow, £40.95, https://www.etsy.com/uk/listing/603674545/16x48-pillows-boho-pillows-green-and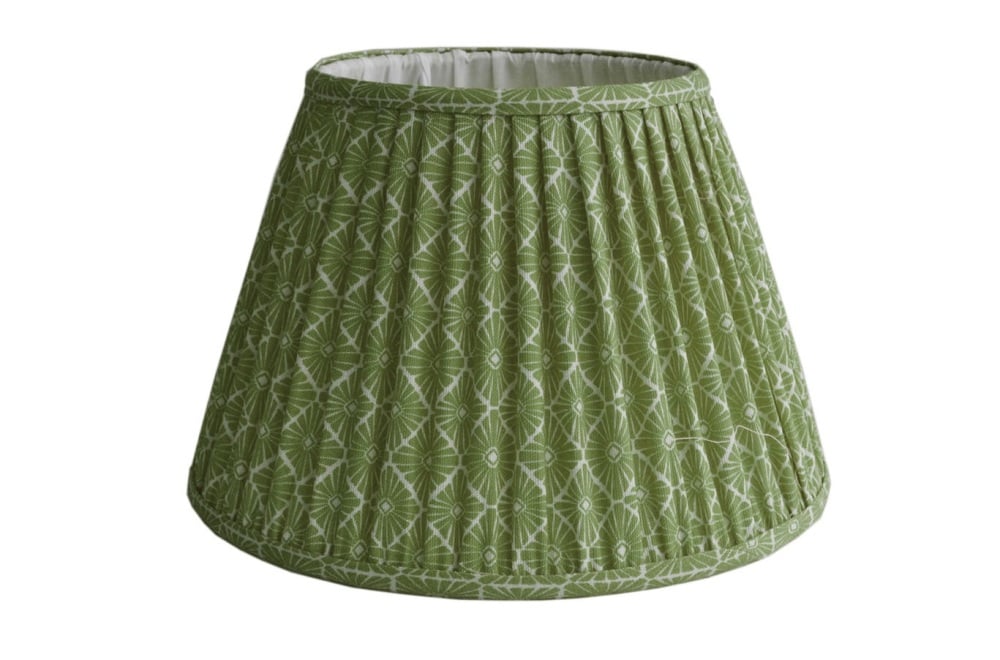 Light up your room or change the look of an old lamp with this decorative lampshade which is available in different sizes colour ways, Sunburst (Jungle) Linen Empire Lampshade, from £112, www.copperandsilk.com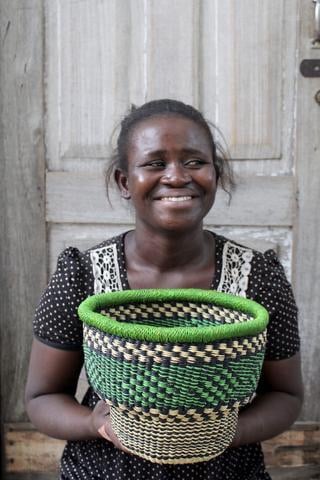 Beautifully crafted by African artisans, his basket is perfect for storing your trinkets in style or using it as container for a plant, Tiny-Drum-Basket by Ida-Adivom-3, $64, www.babatree.com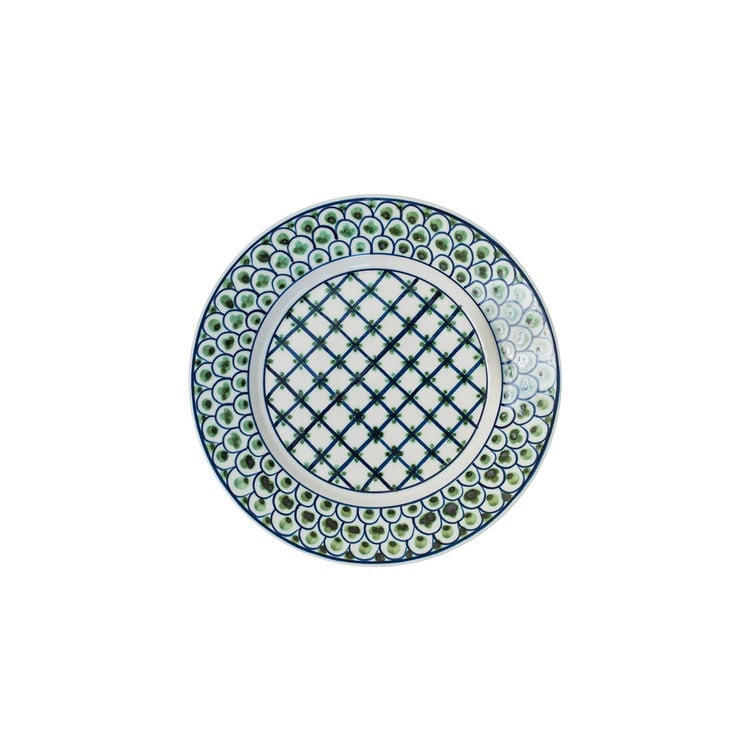 For al fresco summer dining, these hand painted ceramic glazed dinner plates would be one of my top picks, Trellis Plate, www.pennymorrison.com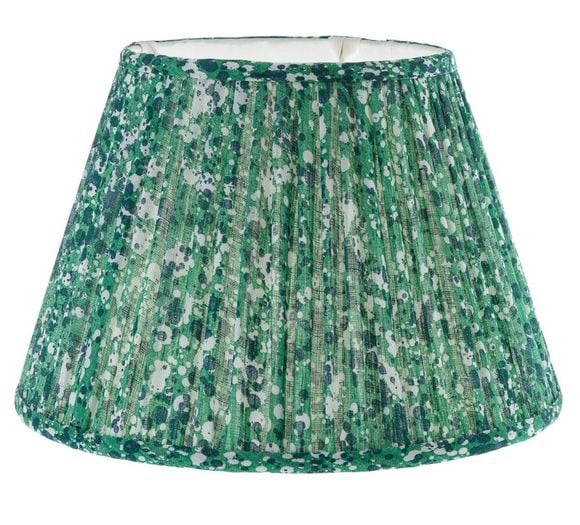 Being always on the lookout for stylish and unusual products, I found this lampshade which features my favourite colours and a very eye-catching pattern, Quartz Gathered Berwyn Empire Lampshade, www.fermoie.com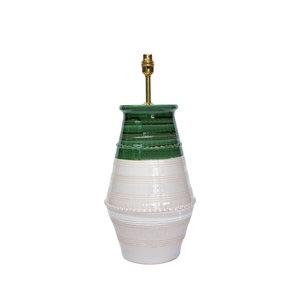 This ceramic lamp would look stunning with the above Fermoie lampshade adding a wonderfully fresh summer look, Green and White Ribbed Vase, www.pennymorrison.com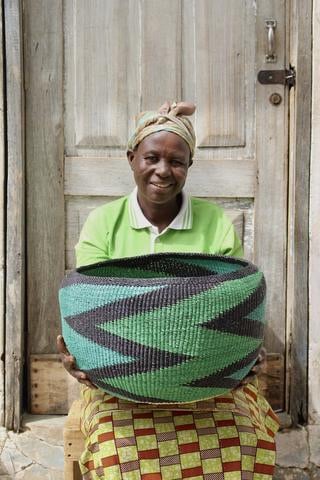 Given the opportunity, I could easily fill our entire house with African baskets which come in so many wonderful shapes, colours and designs. This large basket is another of my top picks, Woven-Decor-Basket Apokir-Akolgo-1, www.babaree.com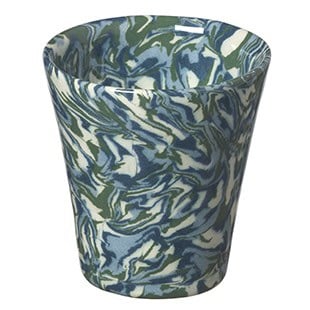 These goblets are produced in Provence using a rare technique to achieve the quality and unusual appearance achieving this very unusual marbled look, Tasse en Terre Melee, EUR 38, www.casalopez.com/en/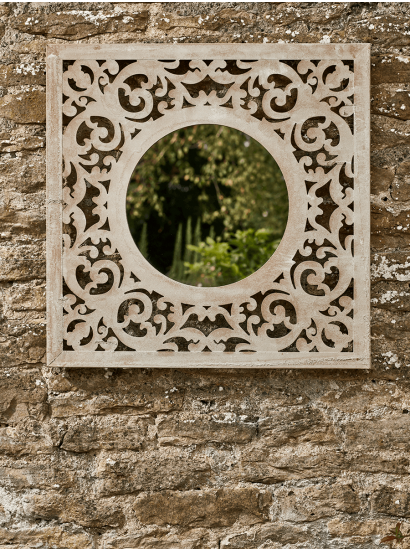 Set in a metal square frame with a lightly antiqued finish and intricate cut out details, this circular garden mirror will add a new dimension to your outdoor space, New England Square Outdoor Mirror, £80, www.cosandcox.co.uk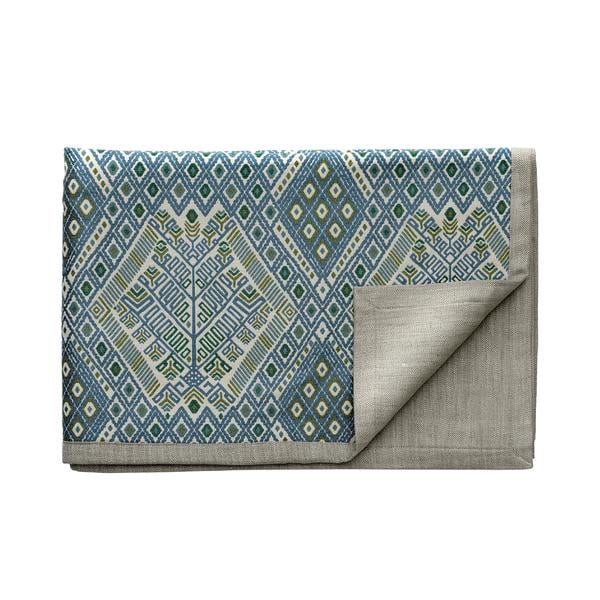 Inspired by the classic Guatemalan motif, this throw features the Tree of Life, one of Wicklewoods original designs, Tree of Life Throw, £265, www.wicklewood.com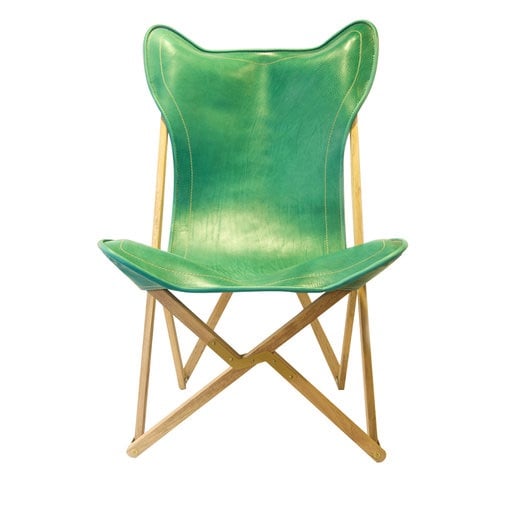 If your sitting room is lacking a visual feature or focal point, this bright green leather chair will come to the rescue, Green Leather Tripolitan Chair, £1345, www.artemest.com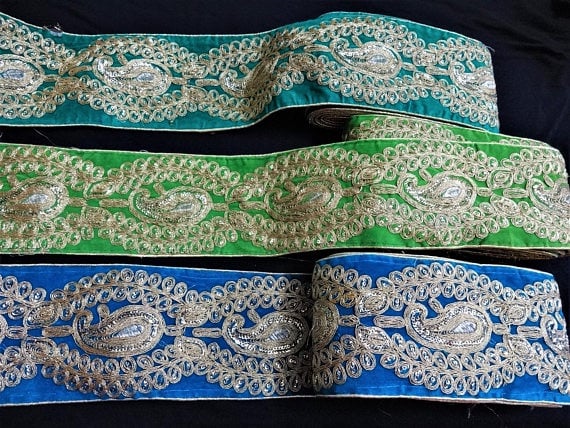 Add some Bollywood glamour to your cushions or curtains with these very glitzy and decorative Saree trims, Indian Embroided Lace Saree Border, £3.51 (per meter), https://www.etsy.com/uk/listing/568535517/indian-embroidered-lace-broad-zari-trimhttps://www.etsy.com/uk/listing/547395305/1-metre-red-gold-green-peacock-sari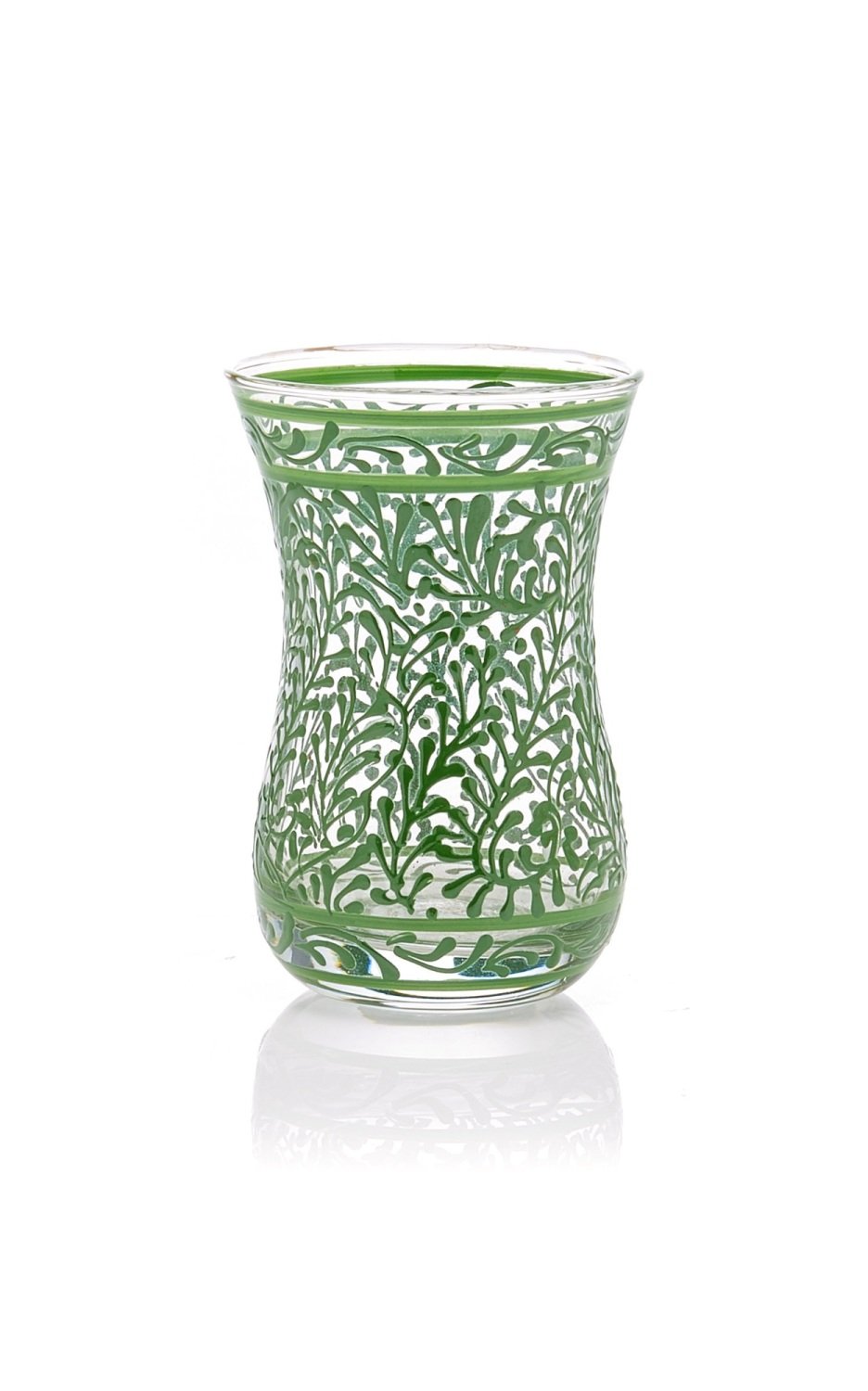 This limited edition tea glass by Cabana is hand painted and looks equally good as a flower vase or tea light holder, M'O Exclusive Oriente Tea Glass, £84 (Set of 2), www.modaoperandi.com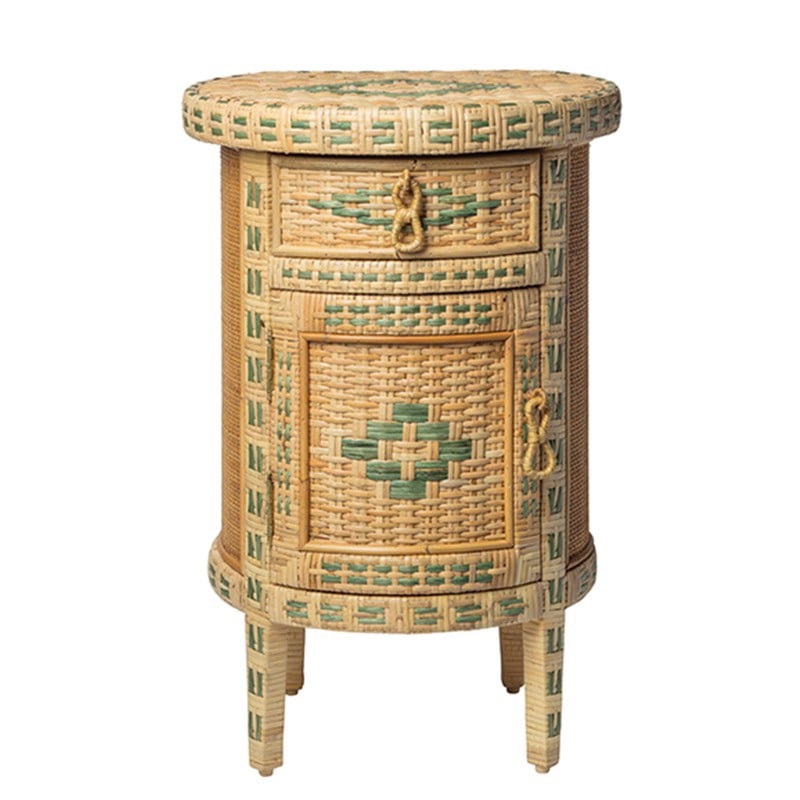 This adorable little bicolour side table is hand crafted in Spain and looks stunning in a bedroom or as side tables in a living room, Cadaques, EUR 2080.90, www.casalopez.com/en/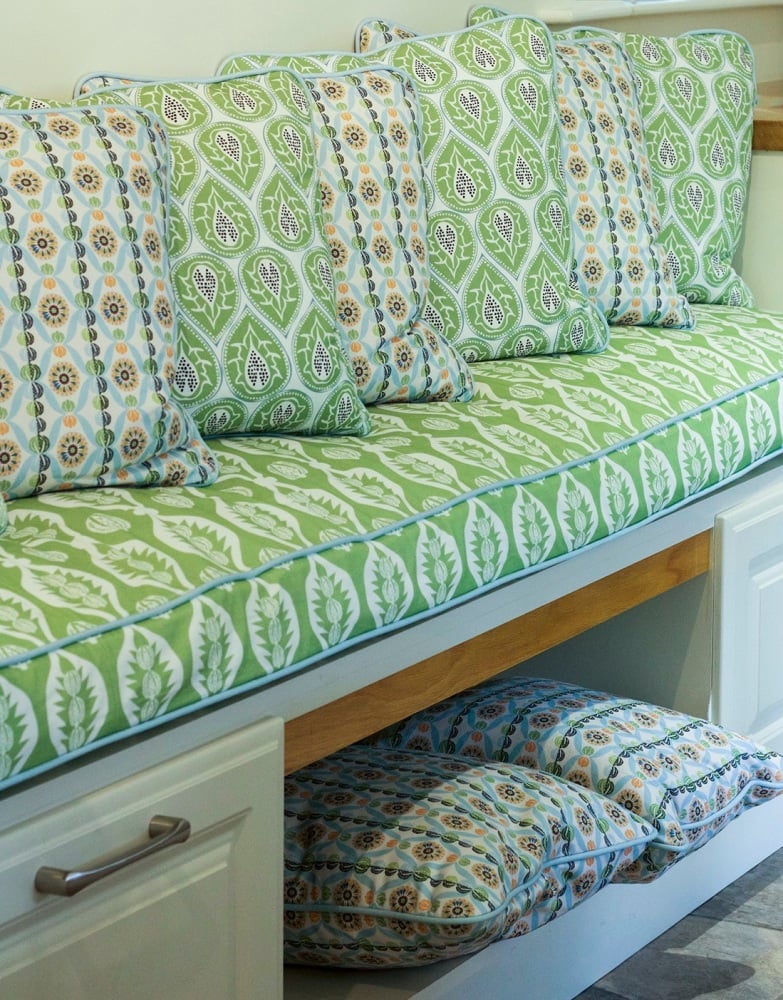 For a lovely selection of fresh colours and pretty patterns take a look at this lovely company, www.charlottegaisford.co.uk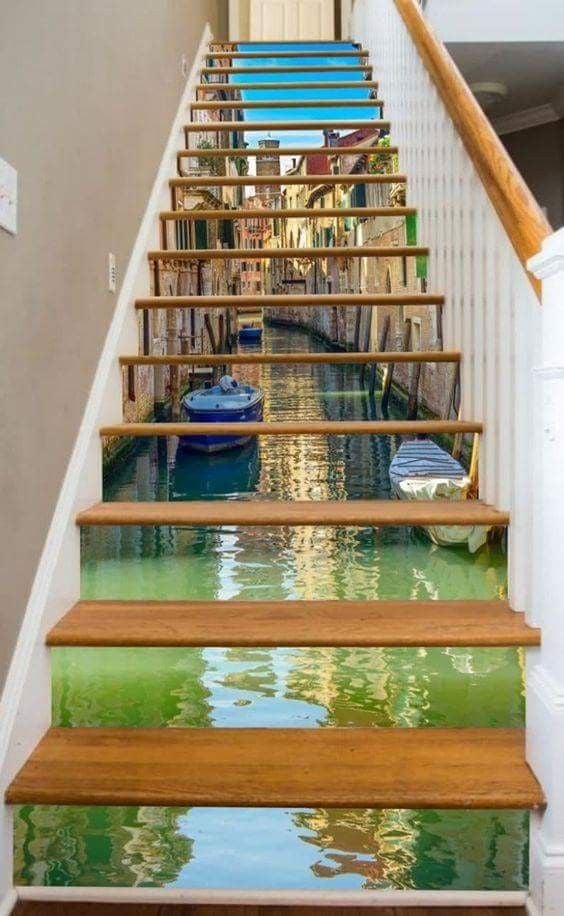 Almost the 'next best thing' to owning a palace in Venice! If your staircase needs updating, why not go off the 'beaten track' and bring a piece of Italy into your home. These removable panels are very easy to install and can be removed without damage to your stairway….should you have seen enough of Venice! Venice Street Scene, $82, www.paintedstairways.com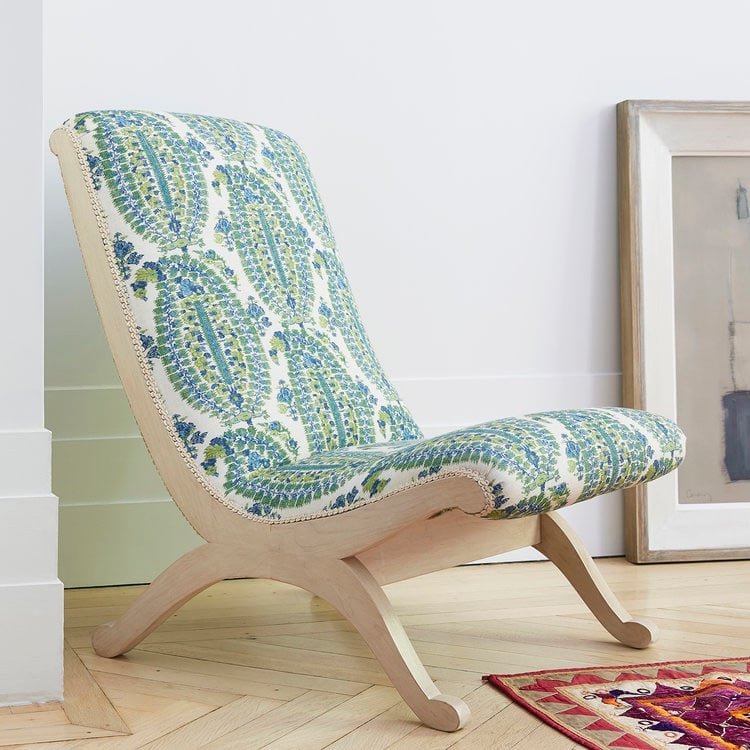 For a very cool look this decorative fabric by Blithfield lend itself really well as chair or cushion cover, The Winthrop Collection, www.blithfield.co.uk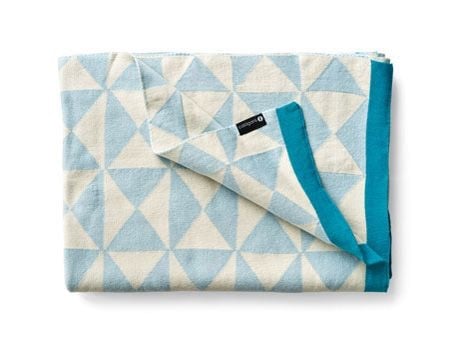 This stylish throw instantly transforms your sofa into a cool seasonal piece of furniture, Geometry, £98, www.calligaris.com/en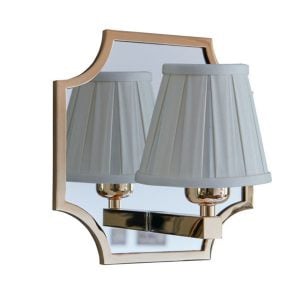 Wall lights are always a lovely addition to atmospheric lighting solutions. This wall light is not only very stylish but the mirror reflects the light of the lamp beautifully and comes in different metal finishes, Flemming Wall Light, www.justinvanbreda.com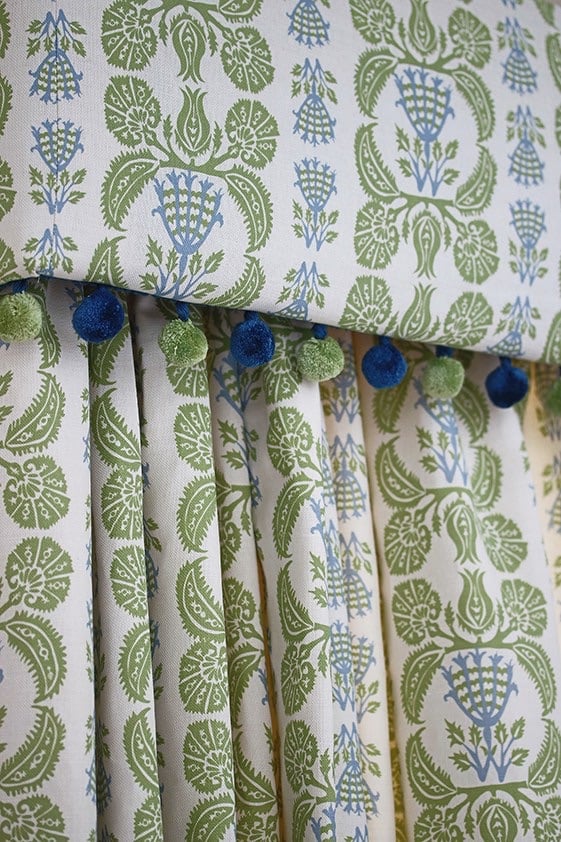 This pretty fabric is a lovely choice for those who embrace colour in their homes. This colour way would look lovely in a bedroom, Ottoman Edge Green, www.charlottegraisford.co.uk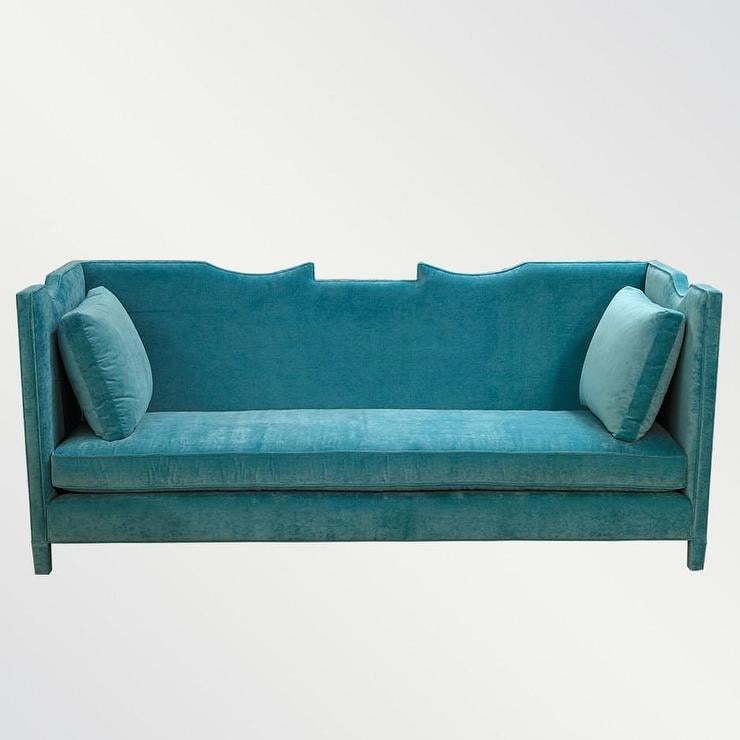 I absolutely love the shape of this sofa and the colour is perfect for a cool summer look interior, Turquoise Velvet Sofa, www.roigolds.com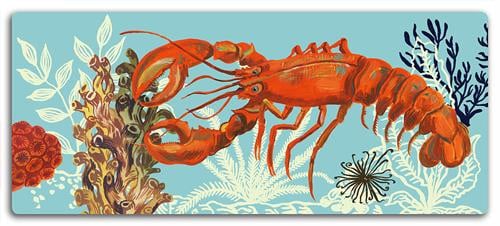 Inject some life into your kitchen accessories and treat yourself to this fun and lively chopping board, Lobster Cutting Board, £27, www.avenidahome.com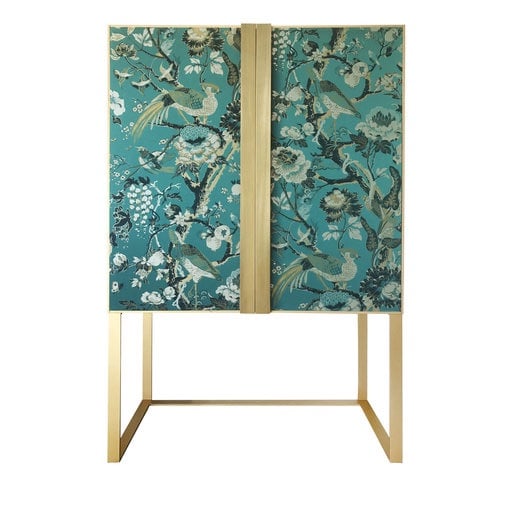 Create a visible and luxurious focal point in your living room with this exclusive cabinet, Monica Gasperini C3 Cabinet, www.artemest.com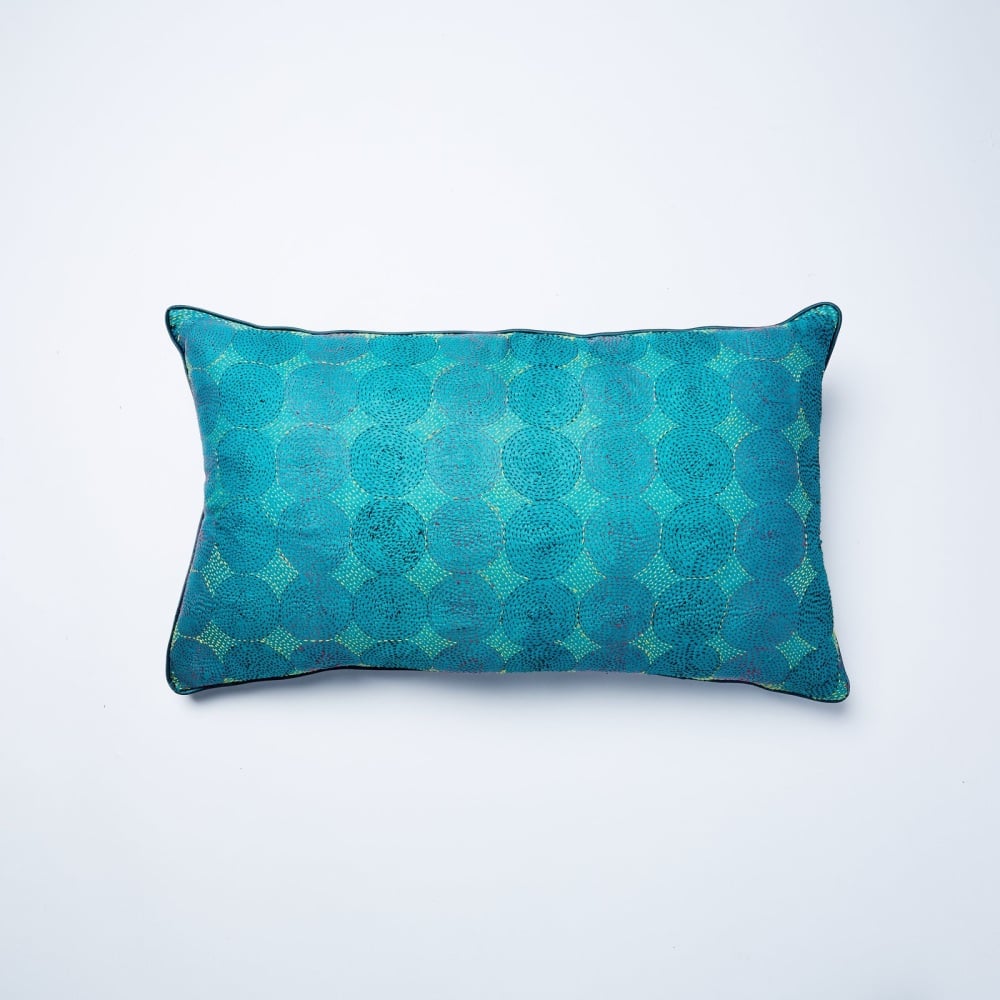 Hand embroiled and sourced in India is this bright and beautiful Kantha cushion, Anaya Kantha Cushion, £90, www.cheskie.co.uk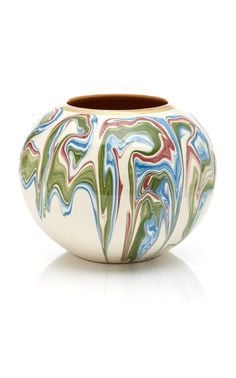 This limited edition small earthware vase by Cabana is hand painted and using multiple colours to achieve this stunning marbled design, Cabana M'O Exclusive Marbleised Hand Painted Small Vase, EUR 114, www.modaoperandi.com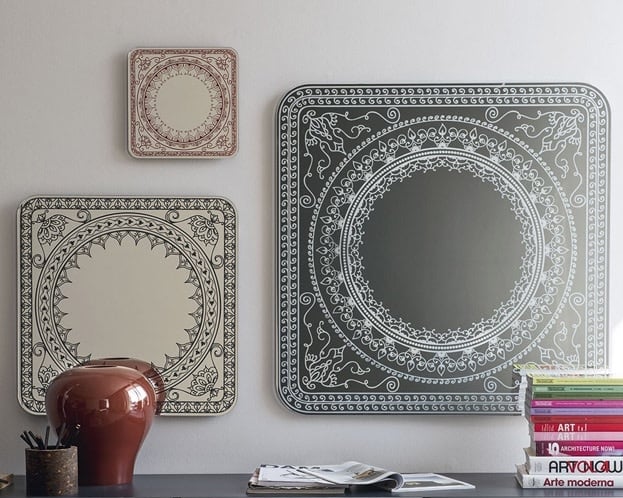 This collection of mirrors feature a lovely moorish design looking good as a set as well as on their own, Damasco Square Wall Mirror, www.calligaris.com/en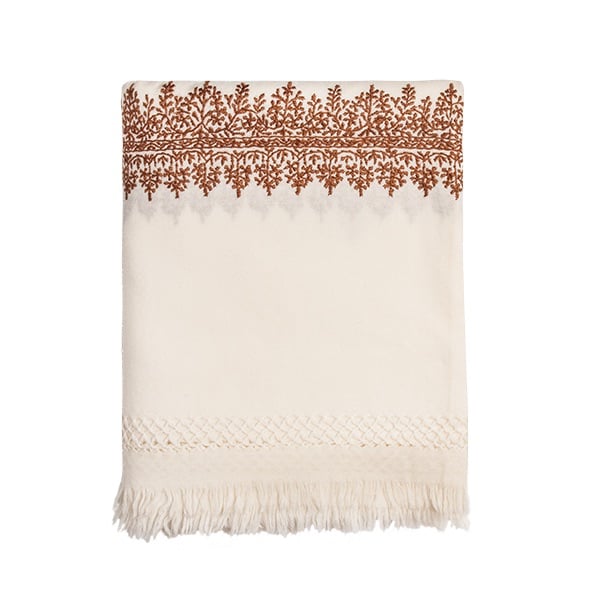 For those who prefer the neutral look this hand embroiled blanket is a lovely piece to cover a bed, chair or sofa, Hand Embroided Wool Blanket, £230, www.simplelifeistanbul.com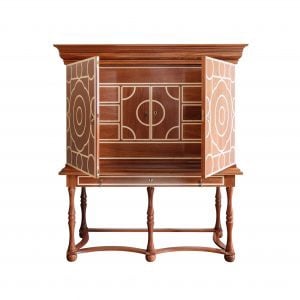 Exclusively designed by Justin Van Breda, this decorative cabinet sits comfortably with classic as well as contemporary interiors, Mineral and Campaign Collection, www.j-v-b.com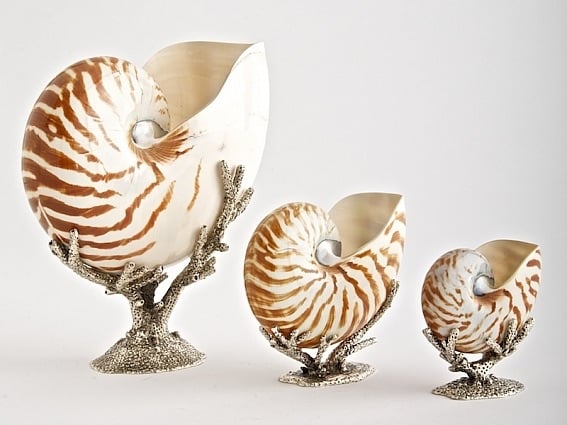 Add some coastal inspiration to your living space and accessorise with this very decorative sea shell mounted on a silver stand, Natural Arcadia (CC-ARCNAT-020-SV), from £273, www.furntastic.co.uk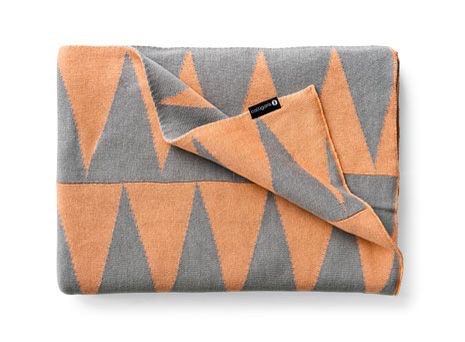 The warm colours of this throw, are not just a good choice for summer accessorising but work very well all year round, Flag Cotton Blanket, £98, www.calligaris.com/en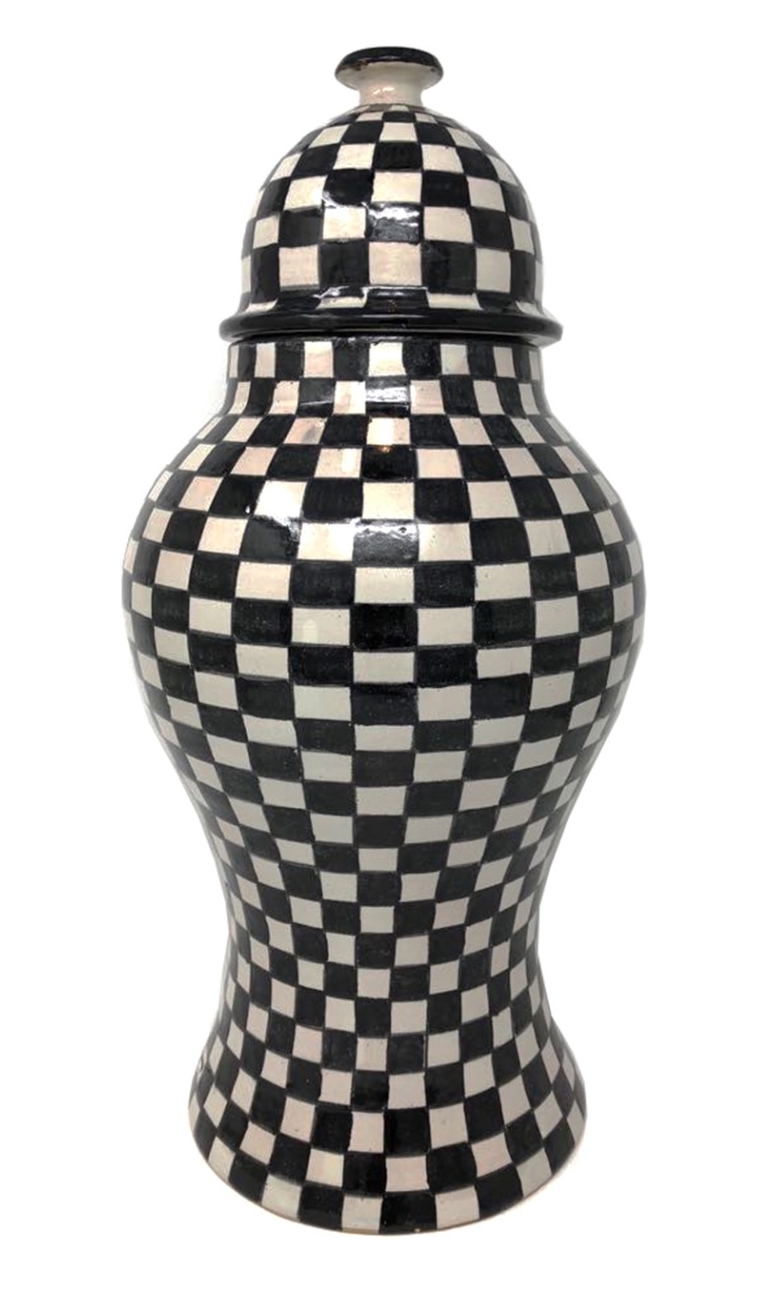 Accessorising can change the look of a room without having to spend a fortune. This decorative lidded urn would be a very stylish and visible addition to a living space, Potiche Sahara, EUR 469, www.sophieseguelainterieurs.fr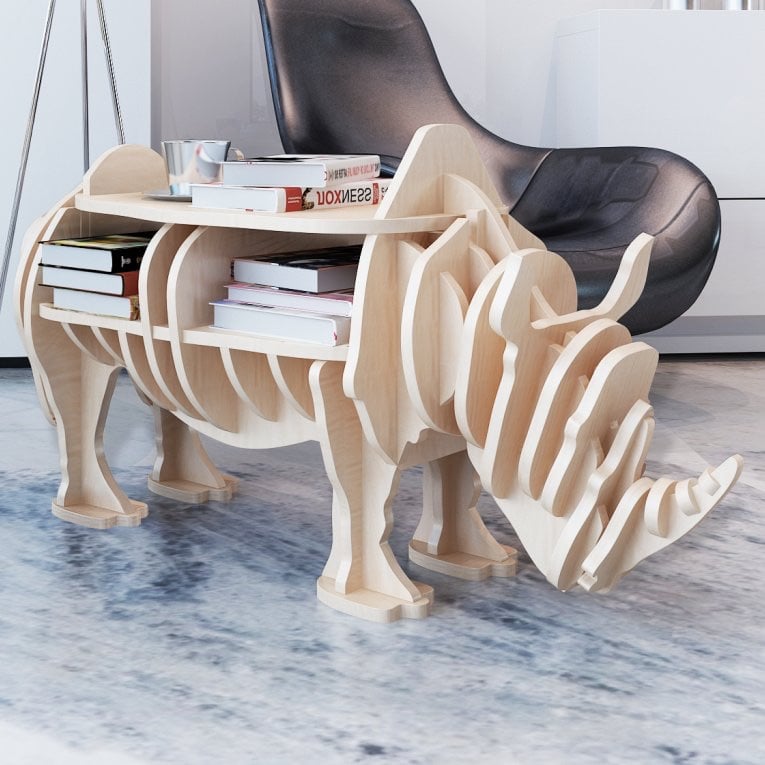 'Out of Africa' is this rather fun rhino magazine rack which also doubles up as a coffee table, Magazine Rack (SKU: HETC7985), £78, www.wayfair.co.uk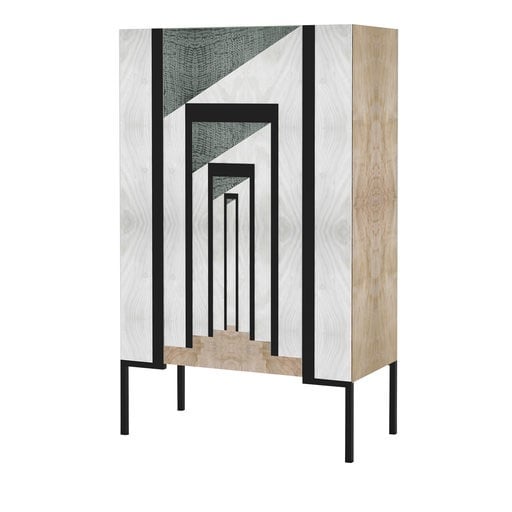 This cabinet is a masterpiece. Using ebony and whitened ash wood a stunning trompe d'ceil effect is created with artisanal methods. A perfect choice as a piece of art and centrepiece, Lebanon Fratelli Basile Gallery Tall Chest, £10170, www.artemist.com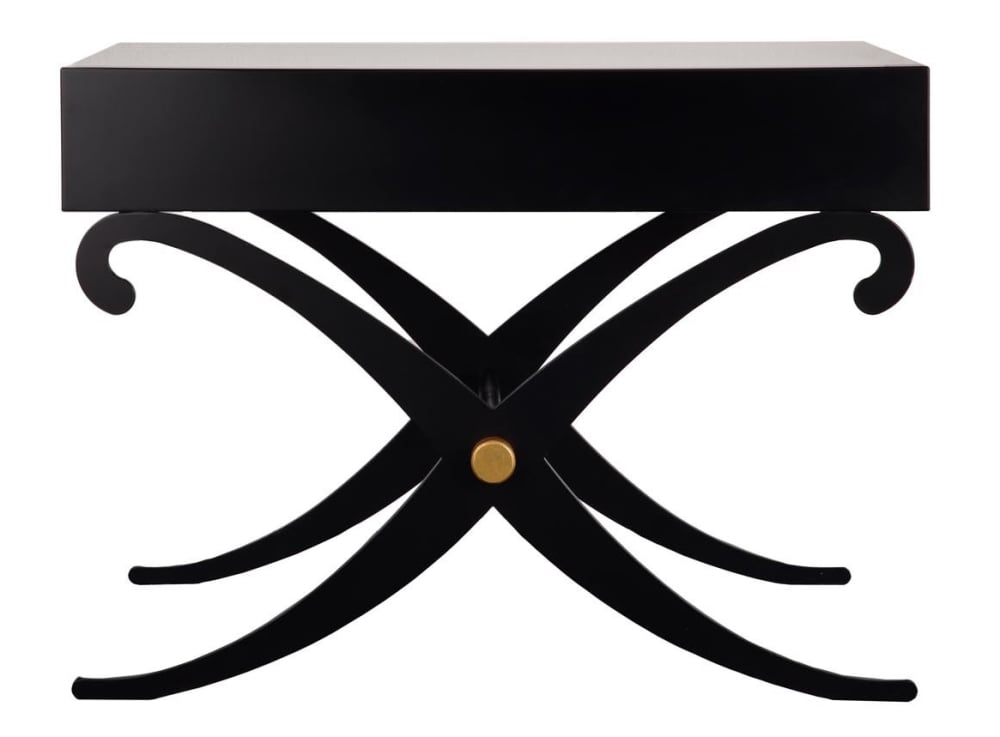 For those with some cash to splash, this stunning side table/nightstand should most definitely be on the furniture must have list, Isabella Costantini Clio Nightstand with Drawer, £1215, www.artemest.com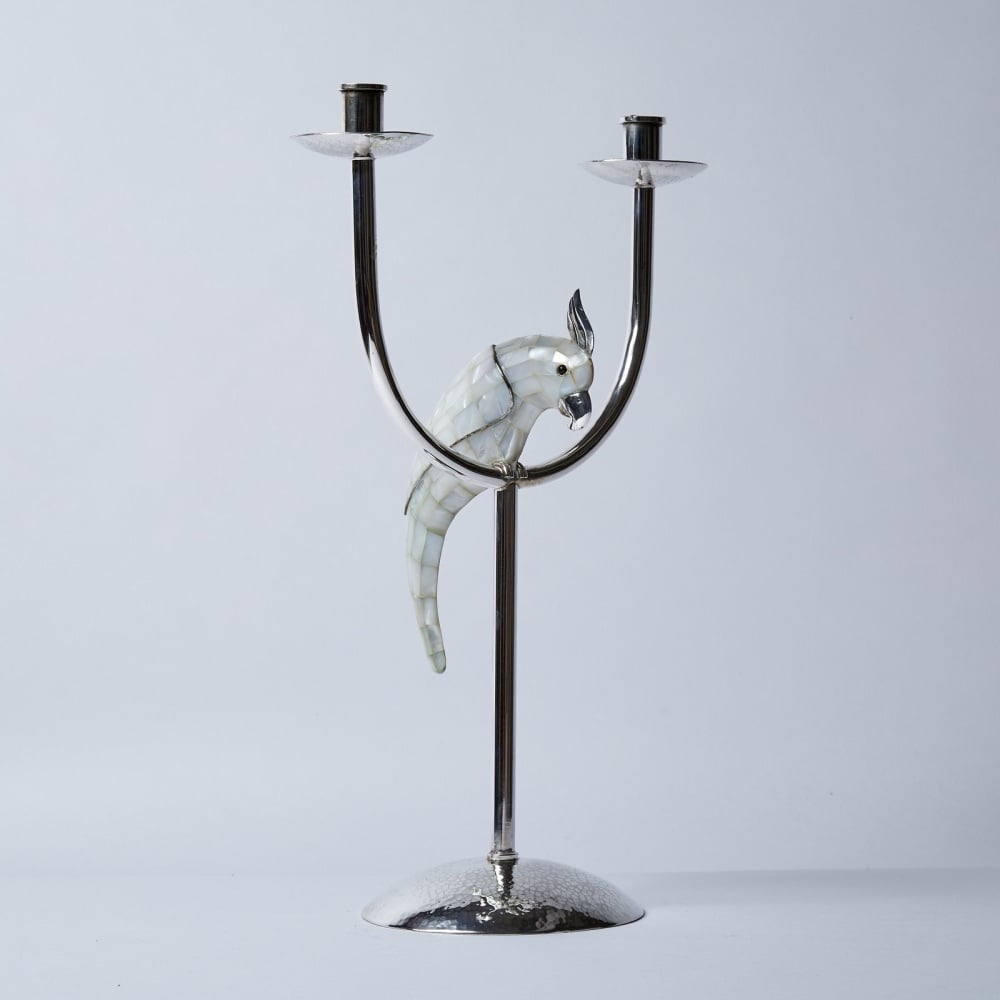 This bird will not fly the nest but sit patiently on its designated spot giving this candlestick its unique beautiful appearance. Mexican silver and hand crafted by different artisans, www.cheskie.co.uk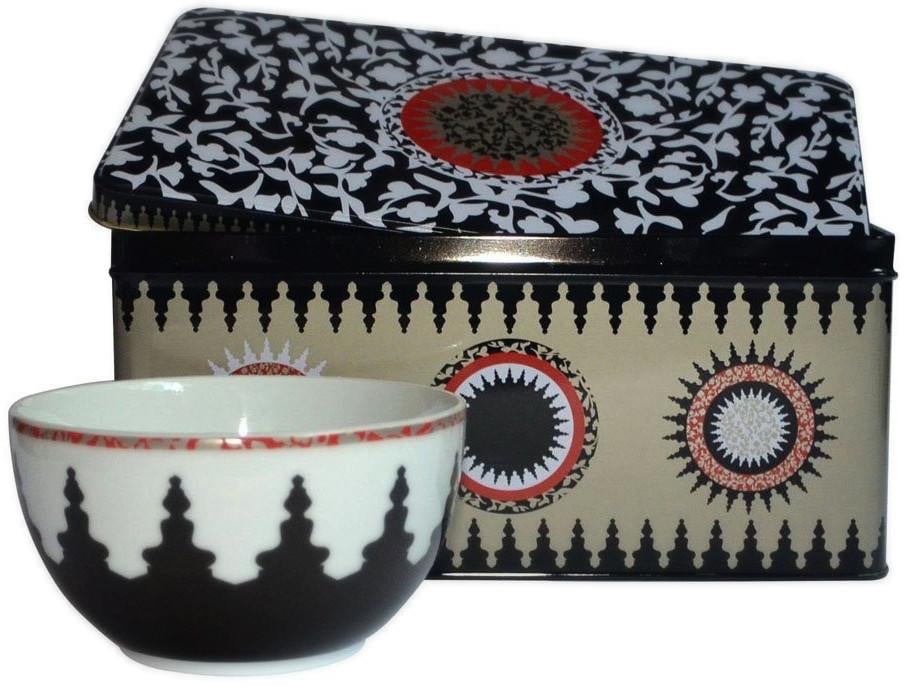 Treat yourself or make someone else a happy recipient with this lovely box and set of bowls, Tin with 2 bowls Mosaic Black & White, $46, www.arabesque.boutique.com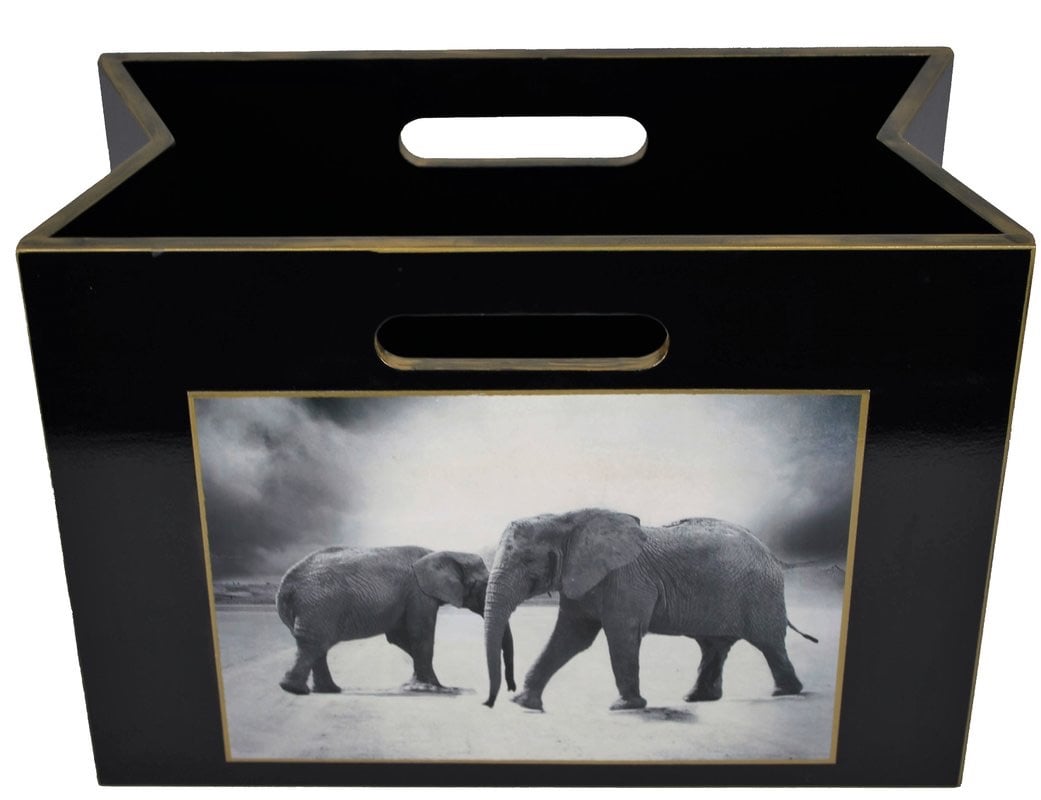 The perfect treat for elephant lovers or just an eye-catching way to store newspapers and magazines, Two Elephants Magazine Rack (Signature Home Collection UK), £147.99, www.wayfair.co.uk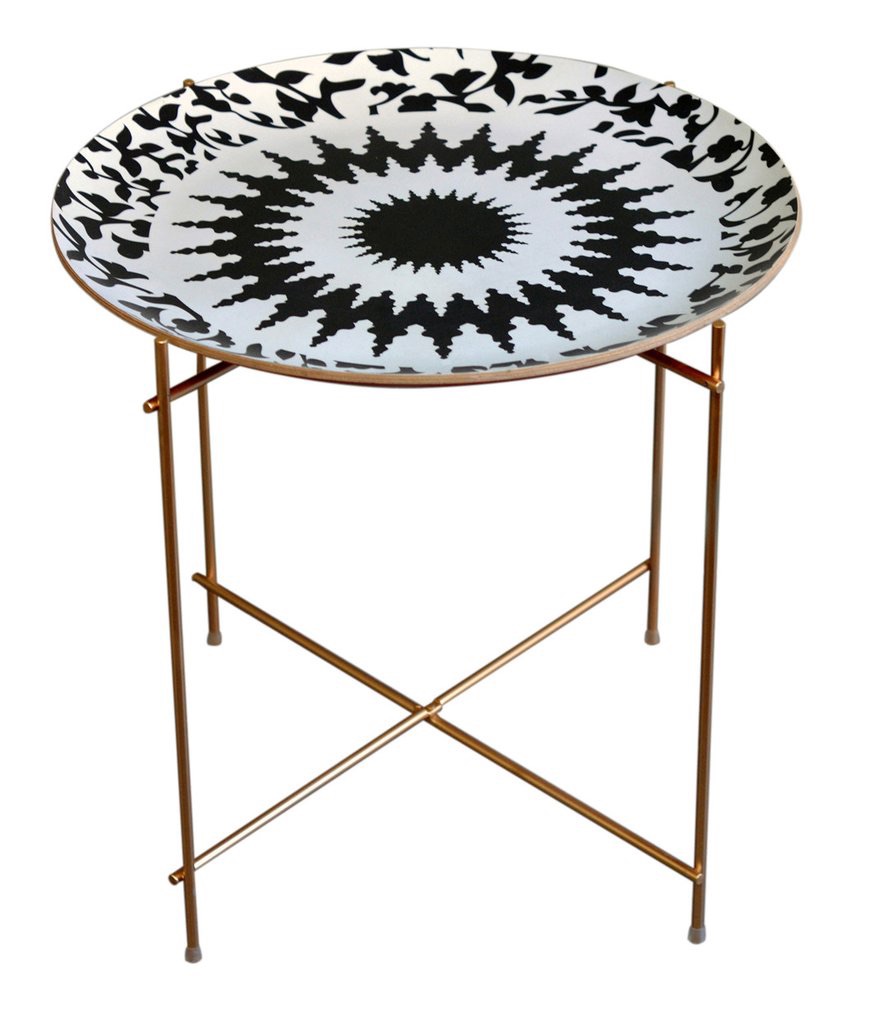 This moorish side table is absolutely adorable and will look stunning in the right surrounding, Images d'Orient Bahrain Round Tray + Foldable Stand Mosaic Black & White, $180, www.arabesqueboutique.com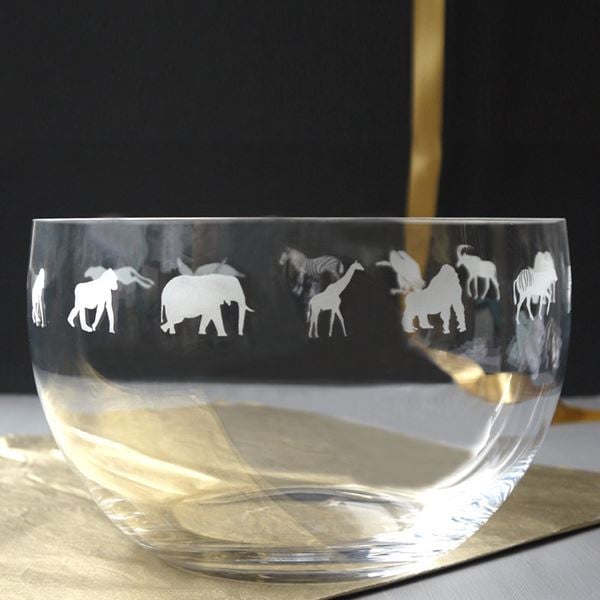 With this stunning custom etched bowl, you can not treat yourself, knowing that at the same time, you are supporting Tusk, a very worthy organisation which works tirelessly to keep African animals from extinction, Tusk Conservation Bowl, £100, www.inkerman.co.uk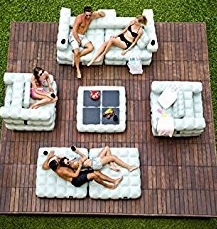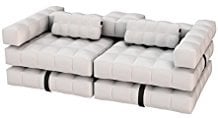 These inflatable armchair units are absolutely brilliant and so versatile. Create a stylish seating area or use it as lounging swimming pool floats, Felice 1-9211-985-MWhite Modul'Air Inflatable Armchair Set, £449, www.amazon.co.uk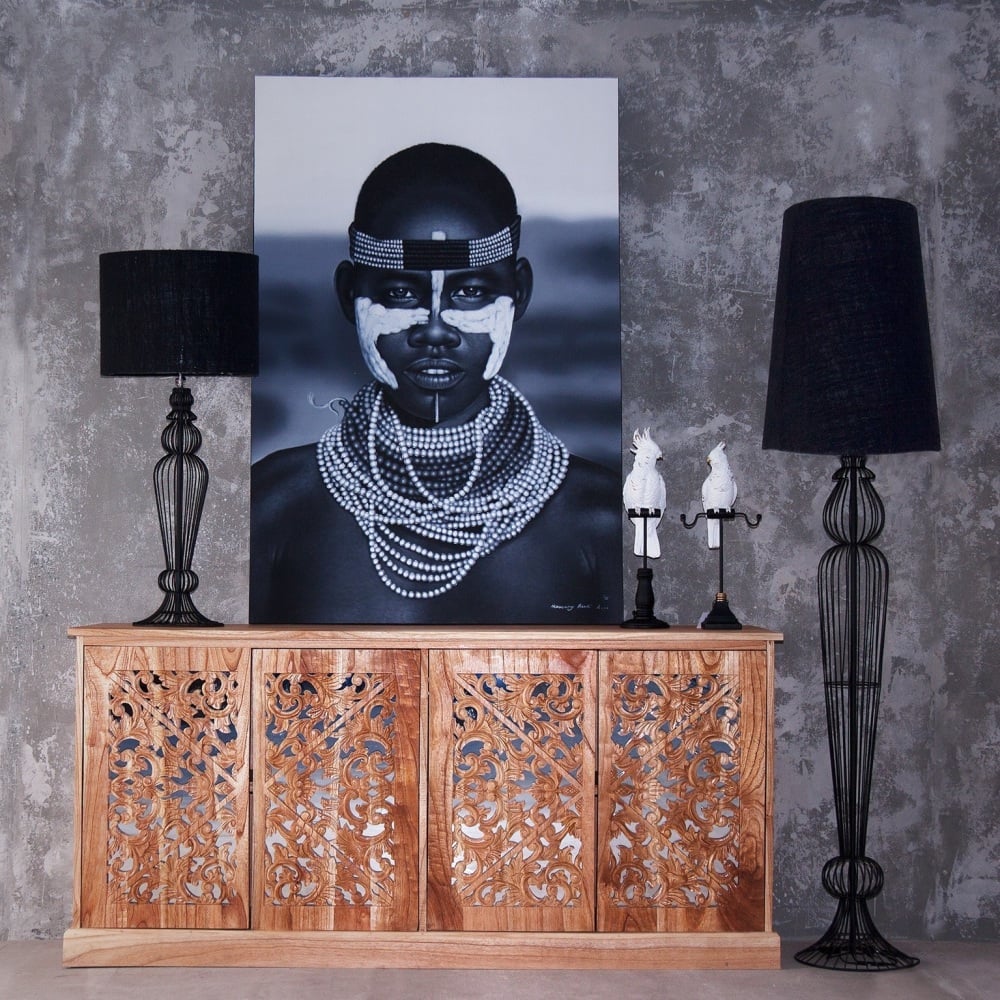 The ornate feature of this sideboard caters well to many different interior styles, Buffet Ethnique Fablo, EUR 1276, www.lestendances.fr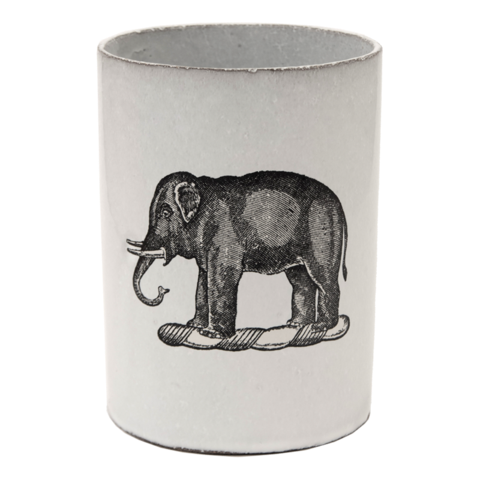 John Derian teamed up with Astier de Violate to add his iconic imagery to their classic white tableware. All products are handmade in Paris of glazed terracotta, Elephant Vase Astier de Violate, $160, www.johnderian.com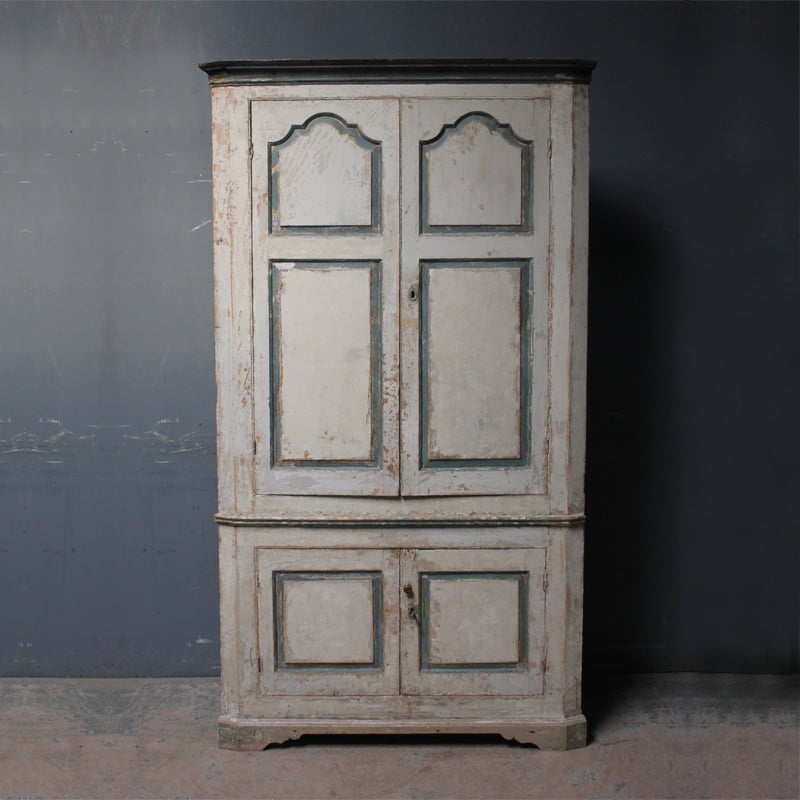 This tall Georgian cupboard with shaped and fielded panels is a rare piece of 18th century painted pine country house furniture, Rare Georgian Corner Cupboard in Original Paint (Ref: 1828), £3850, www.johncornellantiques.com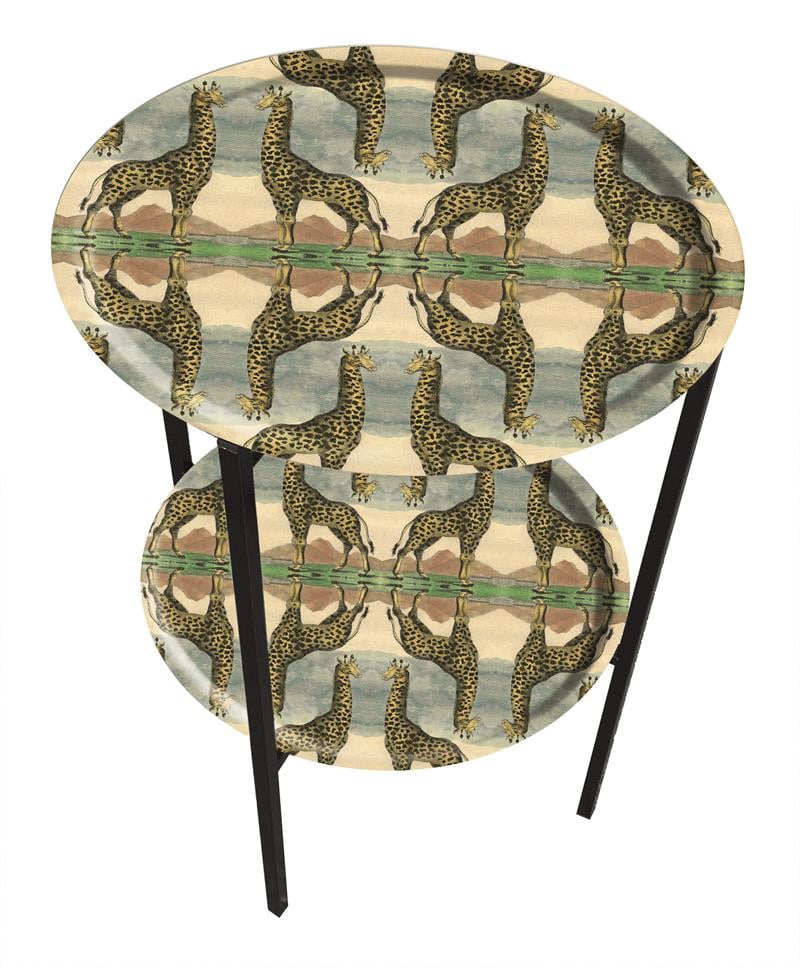 Take a look on the wild side and let these animals run loose in your home, Giraffe Double Tray Table, £175, www.avenidahome.com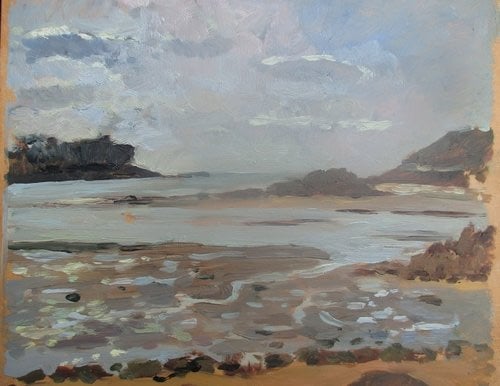 This lovely seaside painting is the creation of one of Baths very talented artists who is also know for her still life paintings, www.maryliddellartist.com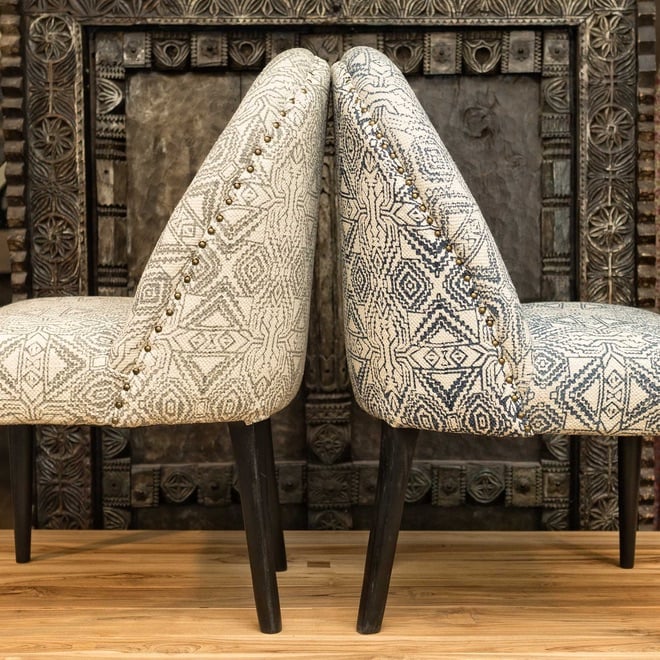 Upholstered in rug-texture fabrics, these Indian-print dining chairs are quite unusual, Indian Print Upholstered Dining Chair (9000125852OPT), £495, www.burford.co.uk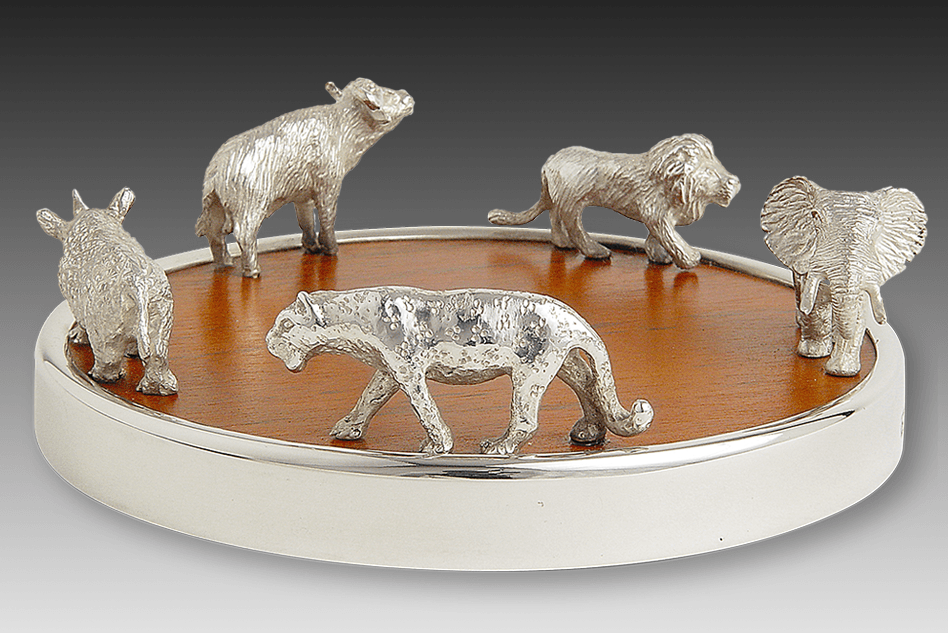 No need to agonize over a wedding present or a gift for a special anniversary or someone who has just about everything. This silver bottle coaster looks lovely and fun and will certainly stand out as quite a unique present, Bottle Coaster - African Big 5, £160, www.scottishsilver.com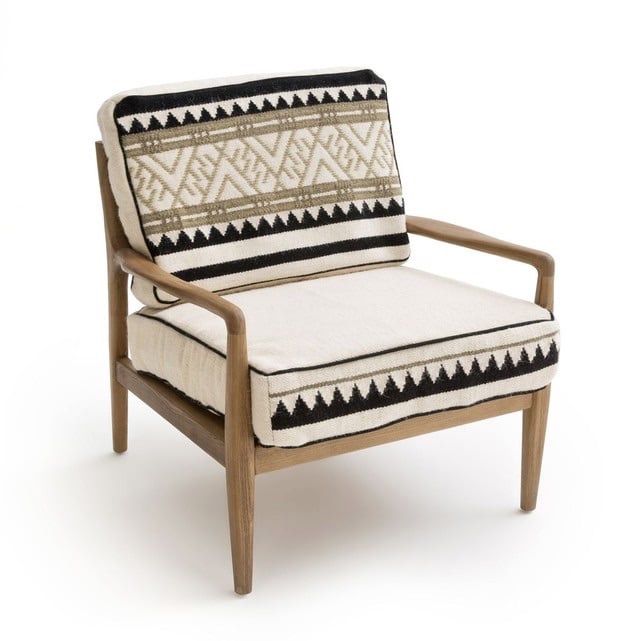 Add some cool relaxed charm to your living room with cushions plus chair, Fauteuil Dilma plus wool cushion set (sold separately), www.laredoute.fr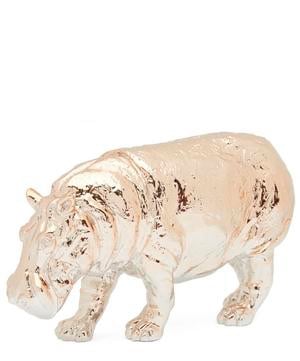 These African animals will not run wild but contrary, keep all your paper under control, Haoshi Gold Hippo Paperweight (multiple animals available), on sale now at £35, www.libertylondon.com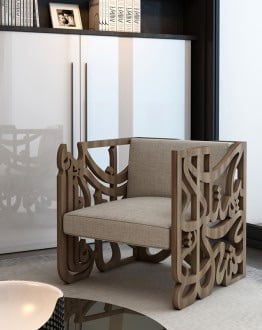 I am a great fan of some of the top Lebanese furniture designers which create a wonderful fusion between traditional patterns, calligraphy and contemporary design. These chairs are a perfect example of how old and new work well together, Amal Cubic Armchair, www.kashidadesign.com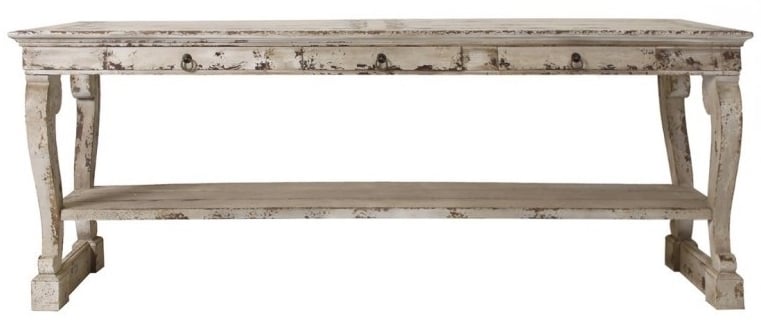 This stunning console table has a very authentic aged look and would work fantastically well in a large dining room or hallway, Console Provencal Mia, EUR 998.75, www.lestendances.fr
SUMMER INTERIORS TO INSPIRE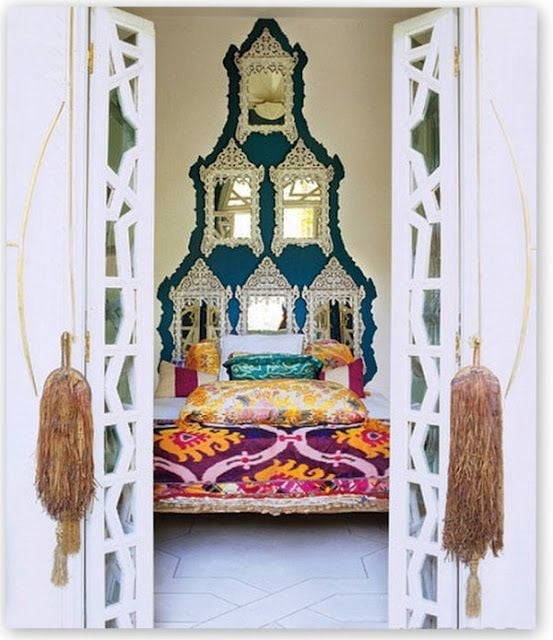 via: www.google.com / anindiansummer-design.blogspot.jp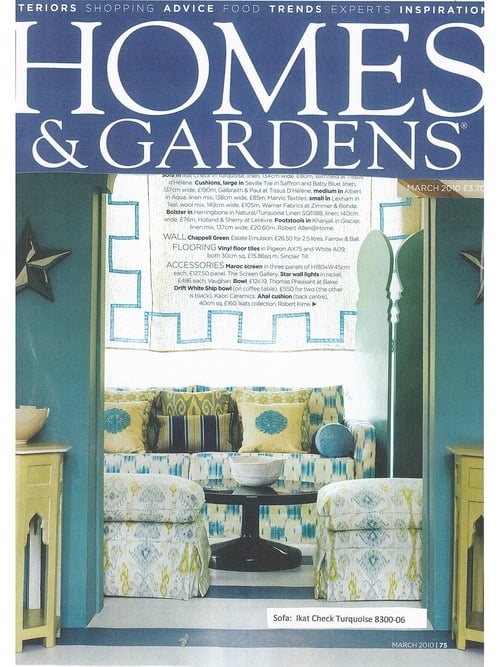 Via: Homes and Gardens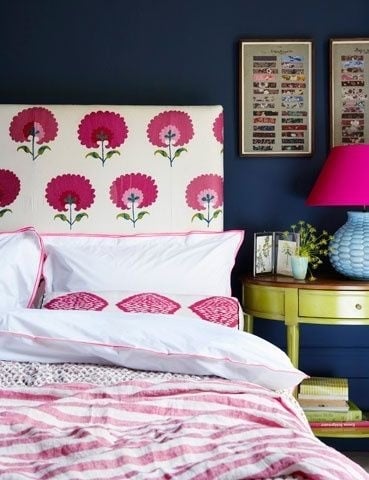 Via: www.google.com / Madeleine Weinrib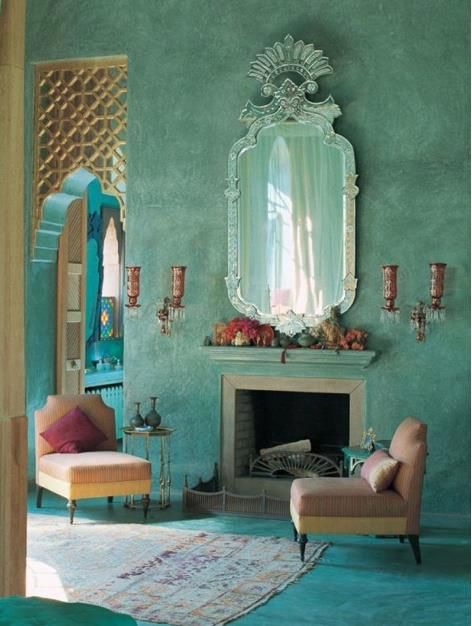 Via: www.pinterest.com / Roshandra Simone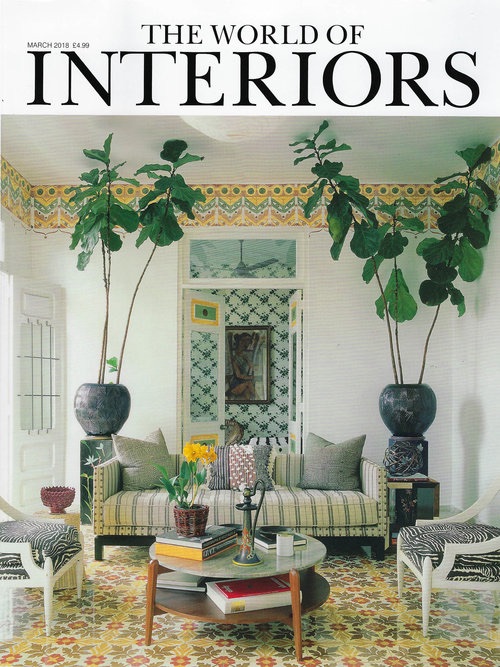 Via: The World of Interiors / www.blithfield.co.uk